The '90s denim trend that made a huge comeback this season is the high-waisted, loose-fitting jeans. This fashion-forward denim silhouette is relaxed but not sloppy and can give you many options to style with casual, loose, or fitted tops.
When styling a pair of loose jeans, the essential aspect to consider is to wear a top tucked in unless you pair it with a crop top.
Balance the volume of the jeans with a sleeker silhouette for the top and cuff the hem to add a bit of sophistication and make your outfit look seriously chic.
Styling tips to achieve a casual chic look wearing a pair of loose jeans
Elevate your look for a casual Friday at the office, pairing high-waisted loose jeans with sleek pumps and add a blazer to look more polished.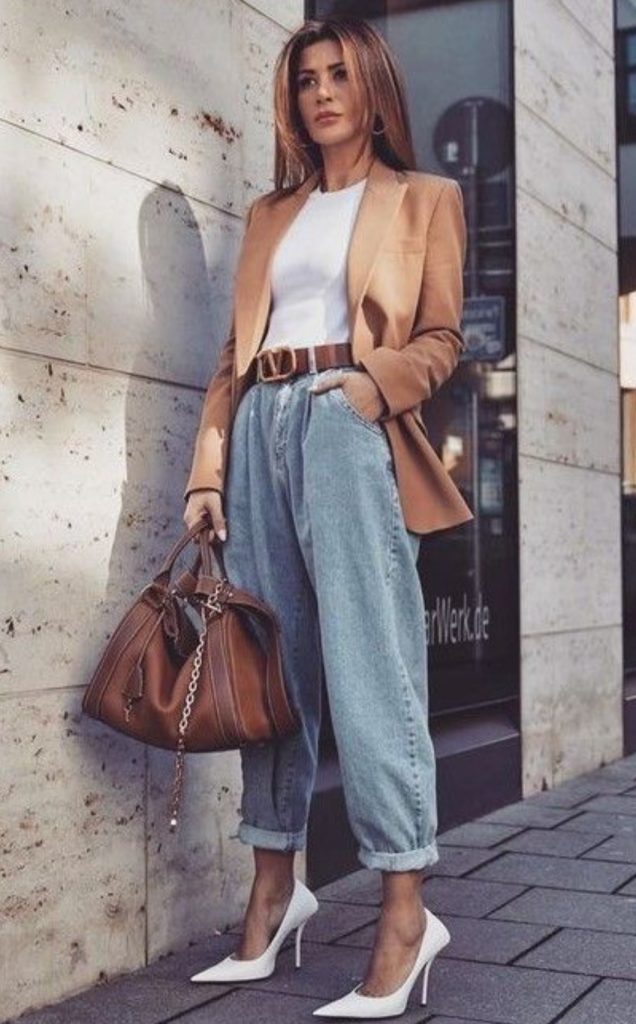 When out and about in town, let your sense of style speak out and combine a trendy peter pan collared blouse with loose jeans and coordinating shoes and bag.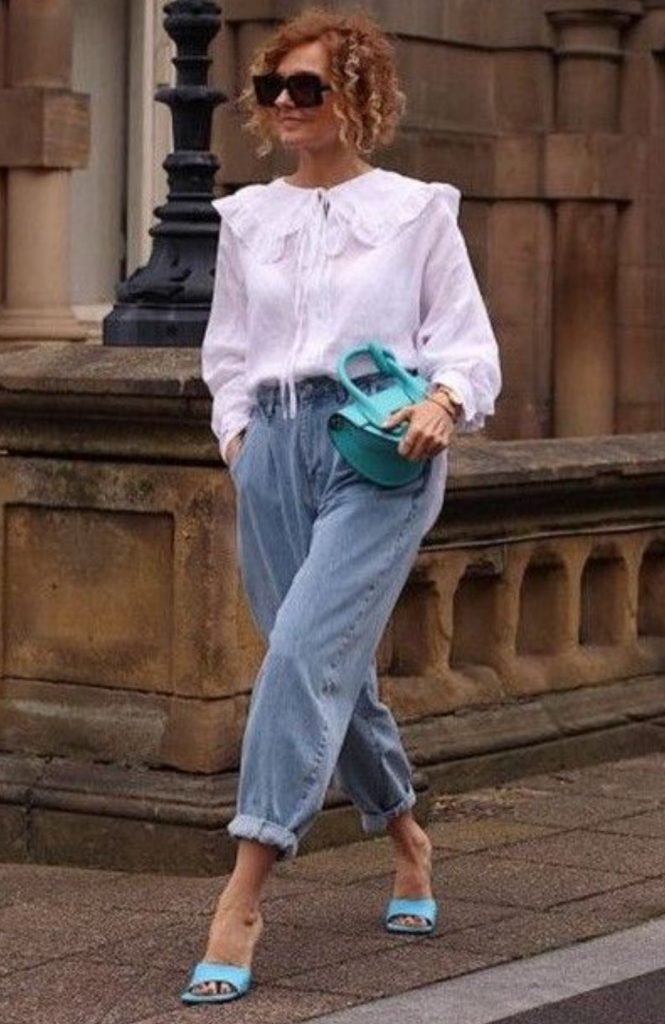 Going out to dinner or a party with friends, consider styling the loose jeans with a tucked one-shoulder elegant top and don't hesitate to wear your best high heels and a clutch.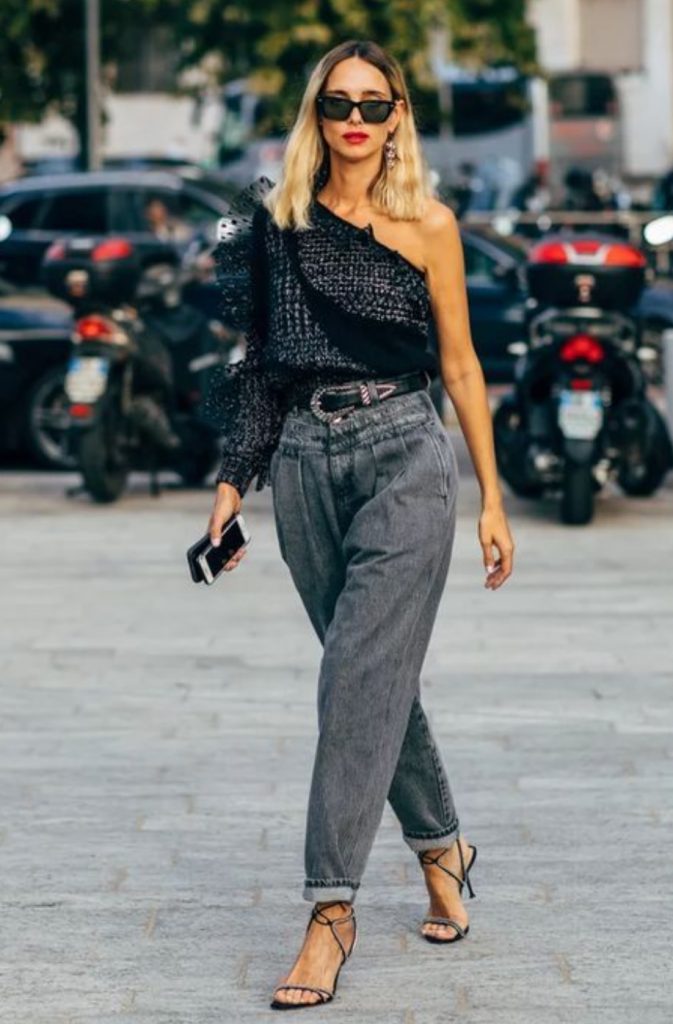 For a modern urban look, pair the jeans with a crop top, throw over a blazer in a vibe color, and give the outfit a fresher look with bright-colored sandals.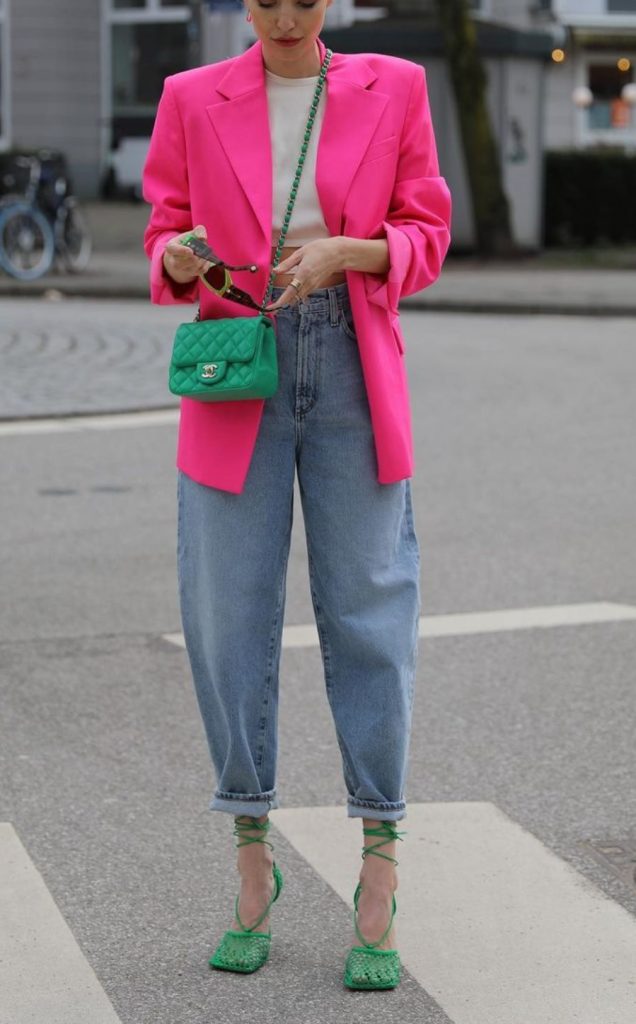 ---
Related Articles