Leopard print is the coolest fashion trend for this fall season so far. Fashion magazines and social media channels are promoting this trend as one of the hottest for Fall 2018.
Photos with leopard print outfits may enchant you to endorse this Fall trend but you may wonder how and where to wear it. There are some circumstances and workplaces where you may find that it's not appropriate to wear the leopard print trend.
I will help you to clarify these doubts and show you that you can rock the leopard print trend and give you some styling tips on how and where to wear it to set you apart of others.
The classic way to wear leopard print is to pair it with neutral colors like black or white to show off the print. Or if you carry a bag or wear shoes in leopard print with a neutral outfit has the same effect.
Classic style – A leopard print coat is a subtle approach to adopt the leopard trend yet conservative enough to do it classy.
How to wear – over a classic suit or monochromatic outfit or you can opt for classic tapered pants in a neutral color with a silky blouse.
Where to wear
The versatility of these outfits gives you unlimited ways to wear them everywhere. They are suitable even to workplaces that require a dress code policy. Just take off the coat and you still look professional at the office.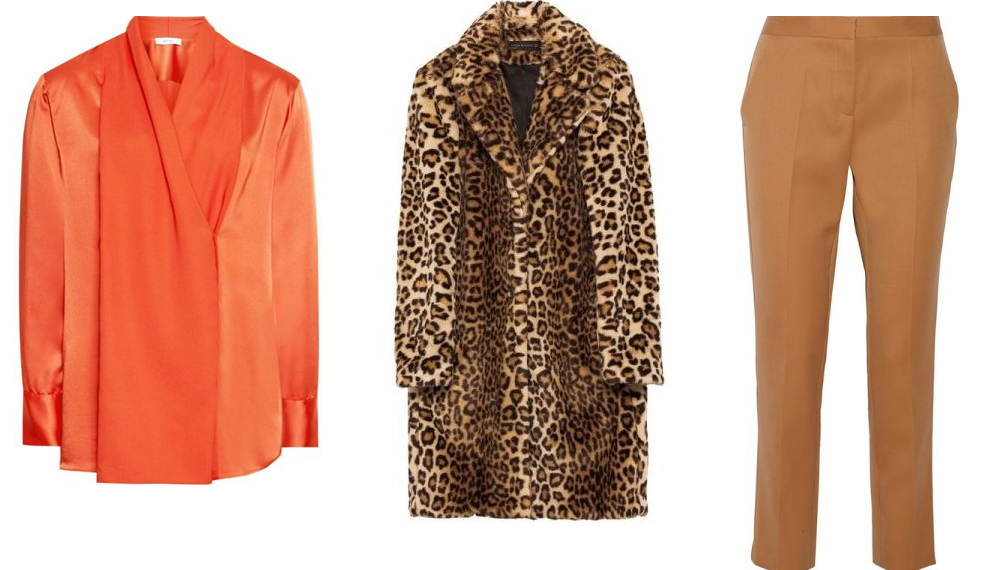 How to wear the leopard print trend in different ways while looking stylish and feeling confident.
Wear this cool trend with another print for a stylish look. You will instantly show a fine taste for style and you will stand out right away. Do not overdue: mix no more than two prints with leopard print.
Leopard print & stripes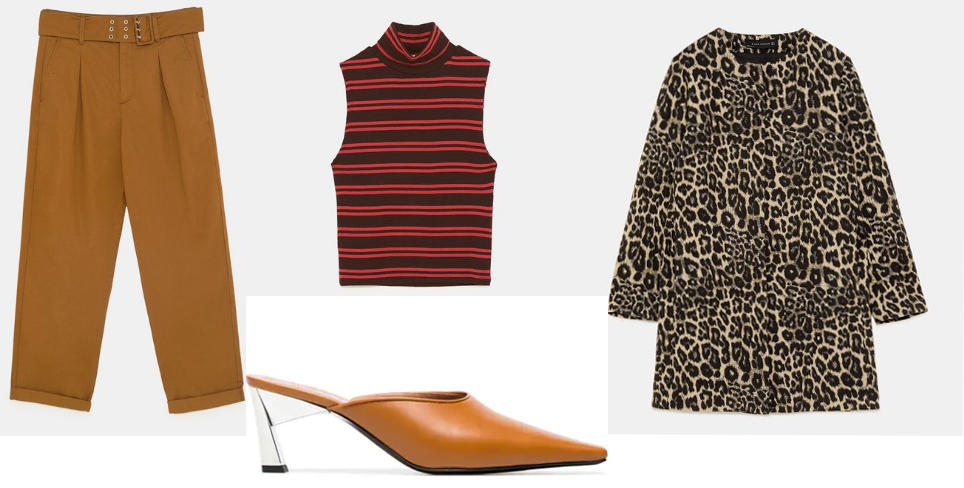 Mixing prints are challenging and you have to pay attention to three aspects: color, proportion, and texture.
If you choose to wear a striped top underneath a leopard print coat than opt for horizontal stripes in contrasting with the bold leopard print to break up the two patterns.  Keep the bottom part neutral and wear shoes in the same tone as the pants or skirt to elongate the silhouette in order to maintain a flawless look. Keep accessories at a minimum and let the prints to speak out.
Where to wear 
9 to 5 chic till dusk
This outfit is perfect for office hours even if you have a dress code. You can top off the striped top with a blazer for a professional look. Two layers coat is fashionable and practical to transition from fall to winter season.  For casual Fridays, you can swap the trousers with a pair of dark denim for a more relaxed look.
Leopard print & plaid
Plaid is the symbol pattern of the fall season and enhance warmth and coziness. On the other hand, leopard print exudes luxury and express power standing out by itself. Mixing both prints embody contrasting elements of casual and refine styles into a playful yet powerful effect.
Where to wear 
Ideal for creative fields
These outfits are ideal if you work in a creative field. Mixing and matching the two patterns is not only fashionable but also defines you as a creative person and connects you closely with the work field.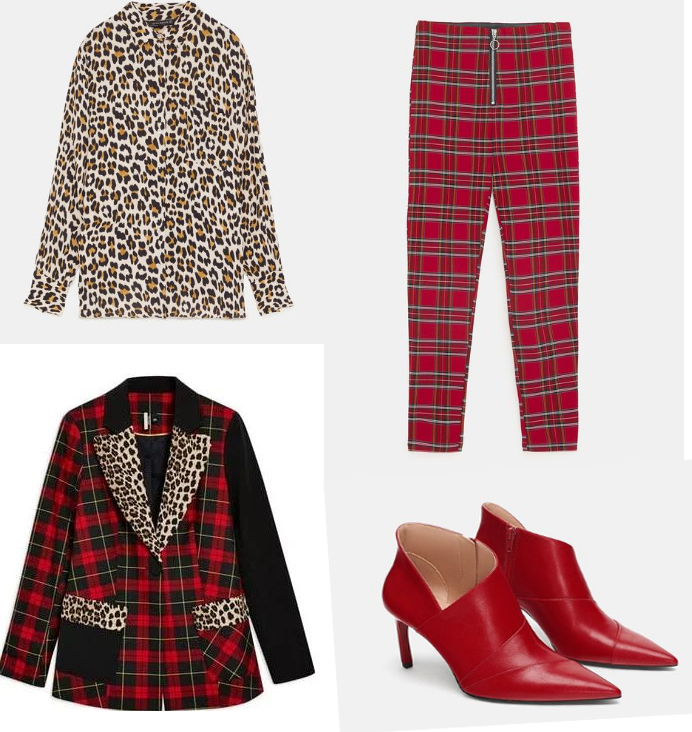 These outfits are versatile and a good option for a casual Friday look at the office if you don't have a dress code policy.
Although the leopard print is not appropriate in other fields, you can still add a top notch to your outfit with a leopard print scarf or a brimmed hat.
Taking a feminine approach wearing leopard print can be tricky and you have to pay attention carefully to details. Mini skirts, plunging decollete, or skin-tight leopard print garments are eye-catching and send a provocative message.
How to wear leopard print to be in your advantage and still to reveal your feminine side.
Wear leopard print as a neutral which you can pair it with almost everything.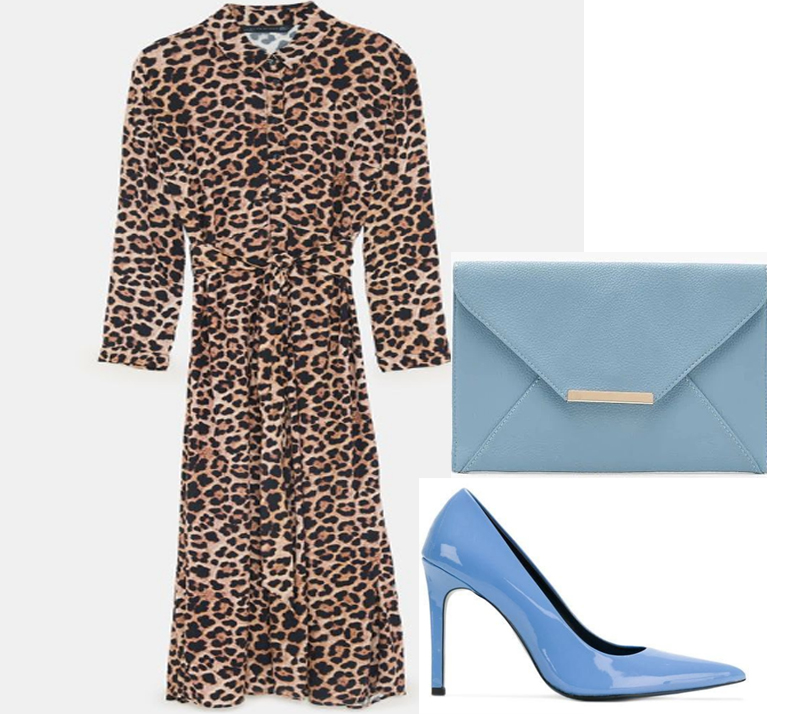 A leopard print dress with contrasting accessories, as Victoria Beckham styled them so well, is a classic style with a modern twist yet elegant and feminine.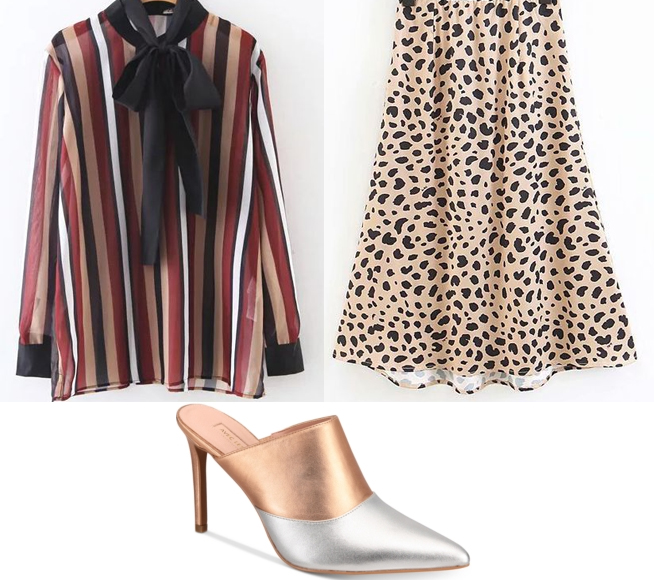 A midi leopard print skirt with a feminine pussy bow blouse paired with mules definitely shows a distinctive feminine sense of style.
Where to wear
These outfits are suitable for any occasion, anywhere you wish to make a stylish and unique fashion statement this fall season.
---
Related Articles