This fall, cropped tweed jackets are a fresh and updated alternative to the longer-length jackets of last season. The cut and more tailored styles look great with tailored pants or jeans and dresses or skirts —and they're a great way to add texture to your outfit!
A tweed jacket is a wardrobe staple that can add an extra touch of style to any outfit. It's versatile enough to work with almost any outfit, but it also has enough character to make it stand out in an outfit. Plus, it's great when you want to look put together without trying too hard!
Whether you're dressing up or dressing down, there are a few easy ways to style your cropped tweed jacket.
Try wearing it over a dress
A cropped tweed jacket can be styled with almost any dress to achieve various looks. For a modern look, wear it with a flowing maxi dress in a bold color like red or orange. Contrasting colors will make both pieces stand out. For a classic look, try styling it with a simple white dress; this is also great for work or an evening out!
If you want to keep things looking professional and polished, pair a cropped tweed jacket with a solid-colored dress. This combo is perfect for elevating the standard work uniform and can be worn to work or out on the town.
The tweed will make the outfit feel more put-together and polished, but the dress will still look chic and fun. You can choose a rich burgundy or a deep navy blue to play up the color of the jacket and keep things looking polished and professional.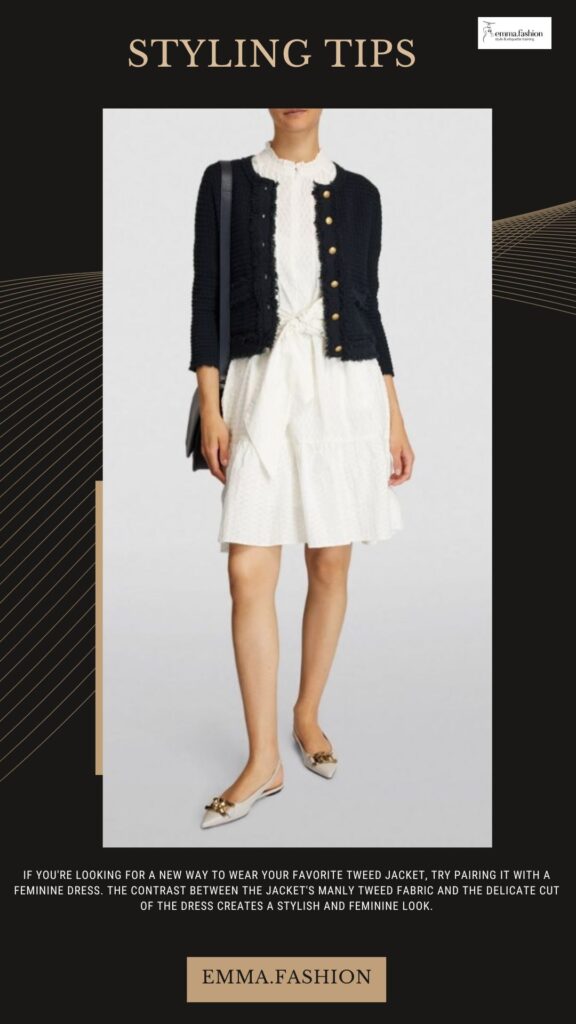 Wear it as a suit separates
A cropped tweed jacket can make your outfit pop, but sometimes you want to keep things slightly subtle. If you're going for a more low-key look, try pairing your boucle jacket with pants in the same hue. The two pieces will blend rather than compete for attention.
These separates look perfect for those of us who like to keep things simple but still want to make a statement. The jacket's got just enough structure to make it work with your favorite pants.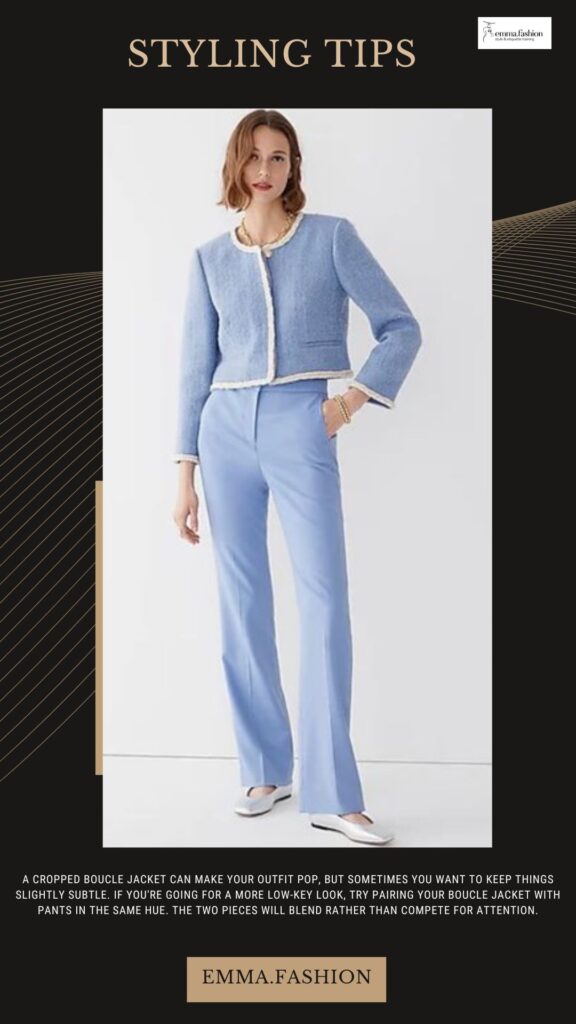 Pair it with dark jeans
Black jeans and a cropped tweed jacket is the perfect combo for fall. Try pairing a cropped tweed jacket with contrasting black jeans. Thanks to its relaxed fit, this outfit has an effortless vibe but is still polished enough for work! Likewise, the black jeans add structure and contrast to balance the jacket's softness. This combination of textures will make you look relaxed and put-together, and the tweed will add just the right amount of texture and interest.
Keep things simple with black jeans and a plain white T-shirt, then add some ankle boots or booties to complete your look.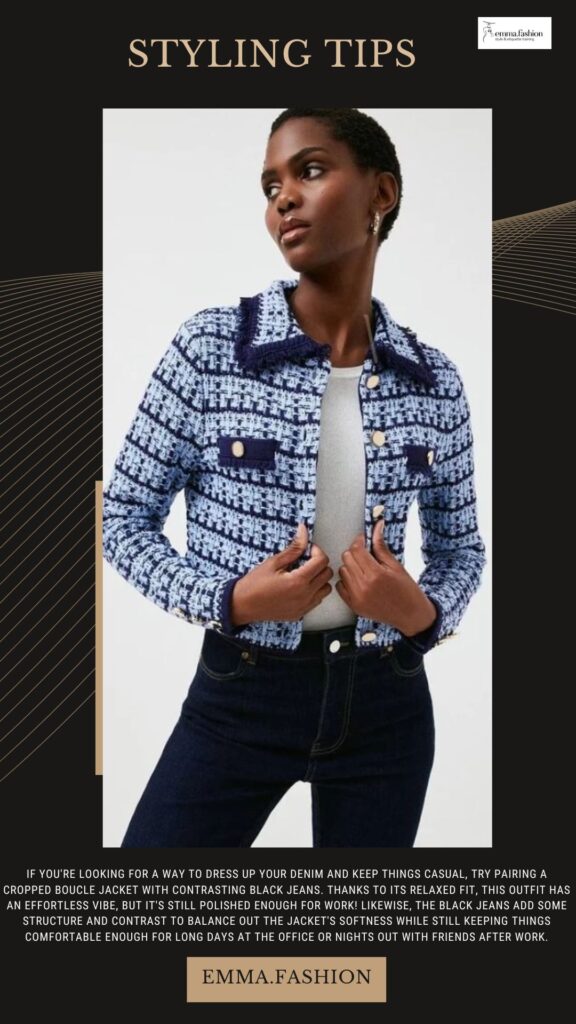 ---
Related Articles