Spring is around the corner, and our closets need a fresh and sparkling look. Organizing and sorting clothes help us to have easy access to pull things out and get dressed quickly every day.
But what about the physical space of the closet?
Proper care of our clothes starts with taking care of the physical space of our closets.
The couture closet has many advantages, and in the long run, your wardrobe will look stylish, and your clothes will get the proper care.
CLOSET VENTILATION
Let your clothes breathe the fresh air to prevent mold and bad smell that can impregnate in your clothes.
If you have a walk-in closet, have a fan installed in your closet and leave it on time to time.
Or if your wardrobe has the opening towards a room, you may leave the door open for the air to circulate.
Don't forget about the drawers: leave them open and make sure that the airflow is good enough for your clothes to smell fresh.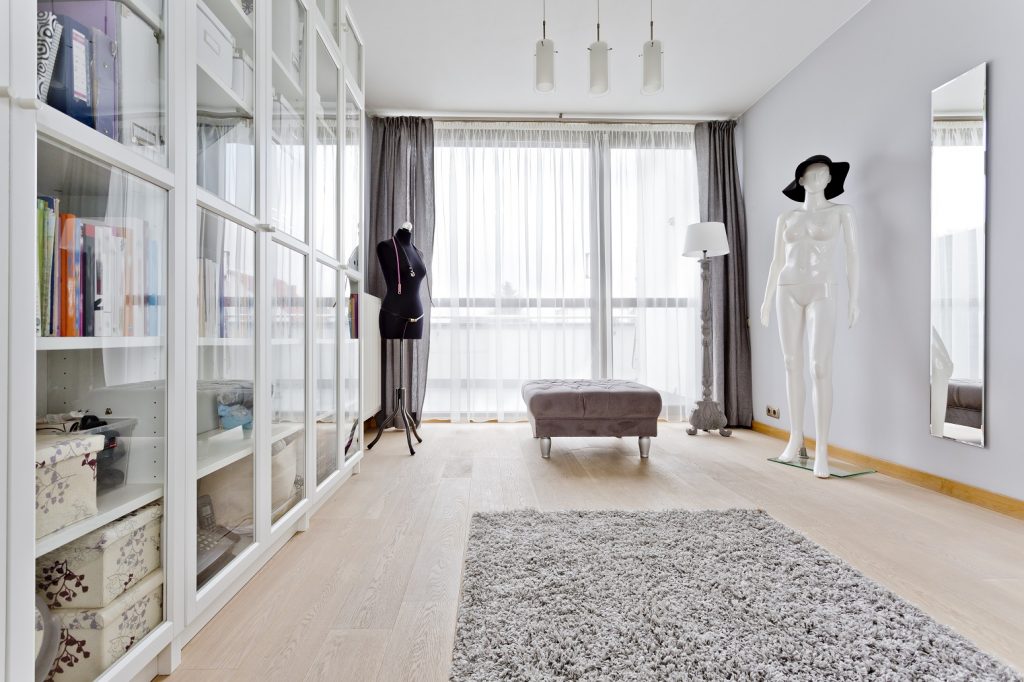 See it, grab it, wear it!
A mirror is a must: the ideal is to have two mirrors in your closet to see yourself front and back. Always check your back and double-check your look before you leave the house.
Lights – have easy access to turn on the lights and make sure the lights have the right intensity.
Rushing to grab something on-the-go, you may not want to knock off a stack of clothes or worse to smash your favorite pair of shoes.
Proper lights help you to have a good view of the whole closet and yourself when you glance in the mirror.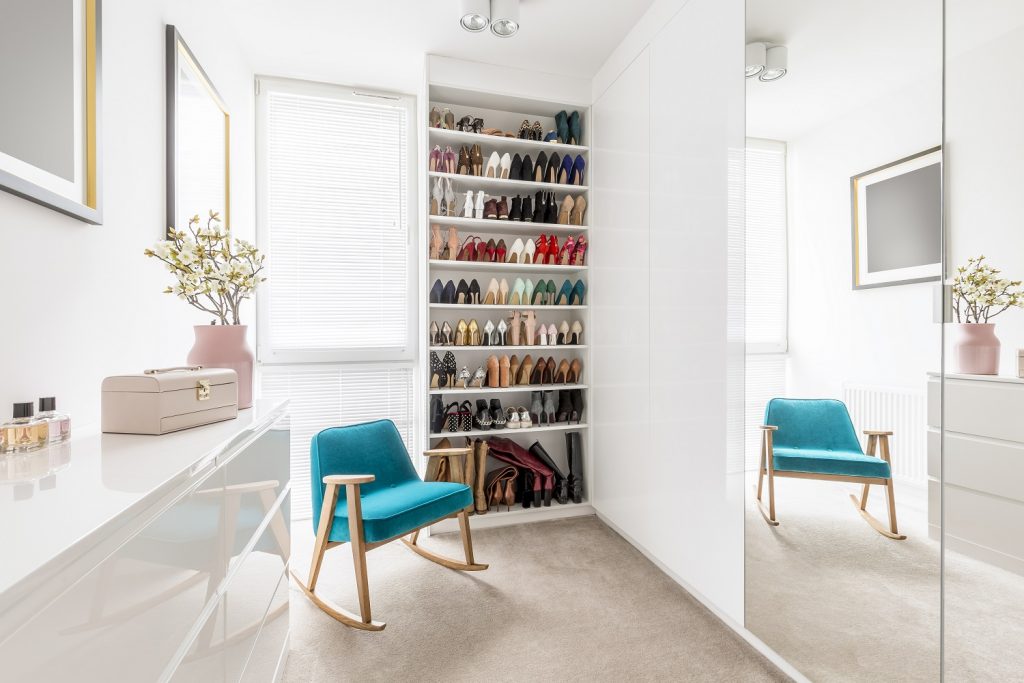 Decorate your closet
Decorate your space: hang pictures with your style icon, fashion quotes, images with favorite outfits from magazines.
If you have a mood board, you should hang it in your closet. It will give you a visual direction for a new idea or concept and will offer clarity of your style you want to create.
Scent your closet with your favorite fragrance. Eucalyptus and lavender sachets are the best options not only for the soothing and relaxing smell but also for keeping the moths away.
Choose a paint color for walls that soothe and boost your mood at the same time.
---
Related Articles