It's that time of the year when we want to refresh our wardrobe and prepare for the fall season. As the weather changes and the scenery shifts, it's time to refresh your wardrobe. Bid farewell to the lightweight attire of summer and welcome the cozy layers of autumn. Before embarking on your seasonal shopping spree, remember a few key considerations. This guide will delve into the essentials to help you make the most of your fall wardrobe update. So, as you prepare to embrace the vibrant colors and crisp breezes of autumn, let's ensure you're well-prepared to do so in style.
Curate your wardrobe
Streamlining your wardrobe is a fantastic way to simplify your life and make getting dressed easier while maintaining a stylish and versatile collection of clothing. When curating your fall wardrobe, it's crucial to avoid getting stuck with items that only work for one very specific outfit. Versatility should be your guiding principle as you make your fashion selections.
Identify Key Fall Staples
Every fall wardrobe should have its staples. Invest in classic pieces that never go out of style, such as a versatile trench coat, a cozy cable-knit sweater, well-fitted jeans, and a pair of comfortable ankle boots. These timeless items form the foundation of your autumn style.
Stick to a Color Palette
A limited color palette makes mix-and-matching your clothing a breeze. When most of your clothes share similar colors, they complement each other, allowing you to create numerous stylish combinations effortlessly. When you decide to add new items to your wardrobe, choose ones that complement your existing color scheme. This way, any new additions will seamlessly integrate with the rest of your clothes.
Stay Mindful of Trends
While it's essential to have classic staples, staying aware of current fashion trends can help you infuse some freshness into your fall wardrobe. Look for trendy pieces that align with your personal style and can be integrated seamlessly.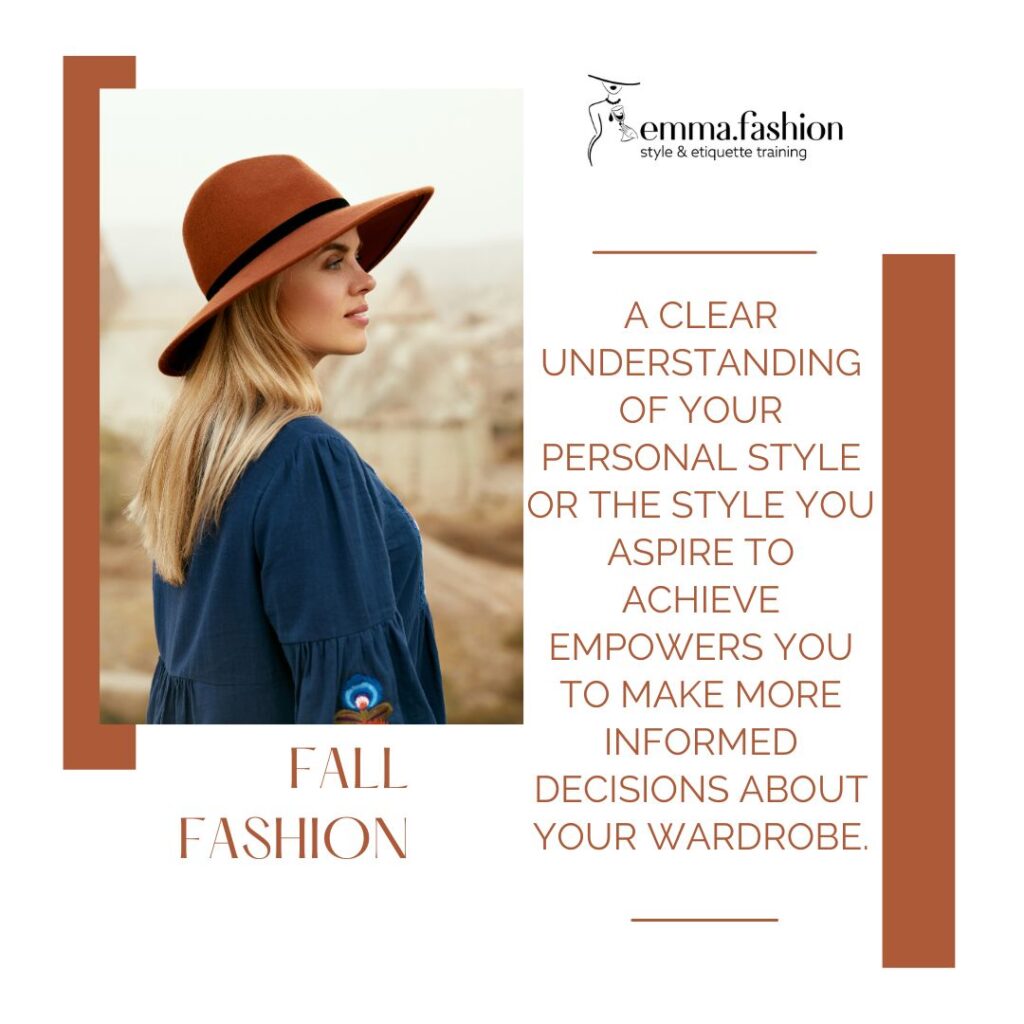 Mix Old with New
Don't forget about the treasures already in your closet. Mix your new fall additions with your existing wardrobe to create exciting, innovative outfits that showcase your unique style.
Shop for individual pieces
Aim to have a closet filled with mix-and-match pieces that can effortlessly blend with existing items in your collection. By doing so, you'll unlock endless outfit possibilities while making the most of your fashion investments.
Mindful Shopping
Be mindful when shopping for new items. Ask yourself whether the new piece can be integrated into your existing wardrobe and whether you truly need it. Avoid impulse purchases and follow a shopping list.
Refreshing your fall wardrobe doesn't have to be a daunting task. By following these simple steps and embracing a mindful approach to fashion, you can enter the autumn season with a renewed and stylish collection of clothing. Remember that personal style is about expressing yourself, so have fun and experiment with different looks until you find the perfect autumn ensemble that suits you best.
---
Related Articles