Fall is here, and it's a great time to start looking for your new fall wardrobe! It's time to layer up and cozy up with sweaters, scarves, and coats. Whether you want something sleek and modern or something more traditional and classic, there are a few simple changes you can make to update your fall look.
Here are some ideas on how to spice up your wardrobe this fall and turn your clothes into something new:
Try out a new color
If you've always been a black, gray, and navy wearer, try wearing some deep reds, greens, or yellow this season. You'll be amazed by how much it changes your mood and even makes you feel more confident.
Fall is a time for bold colors and cozy layers, so take advantage of these two trends to create an outfit that's as fun as warm. Start with wide-leg yellow pants, which are perfect for adding some flare to your fall wardrobe. Next, top them off with a dusty coat—it'll keep you warm and give your outfit a little pop!
Add texture
Add some texture to your outfits with an oversized scarf or vest.
Scarves and vests are great ways to add some extra flair to any outfit, whether it's a dressy suit or a casual pair of jeans. Plus, they're so easy to wear and add some personality to your look.
Scarves are the perfect accessories for your fall outfit. Whether you want something warm and cozy or just a little fashion-forward, a scarf can add an extra flair to any outfit. They provide a practical touch of warmth and comfort or can serve as a stylish accent to your look.
Enhance your look with jewelry
Add a long necklace to your favorite outfit and instantly make it more interesting. Or try wearing your favorite pearl earrings with your everyday uniform. You'll be surprised by how much of a difference it makes!
Fall is also the perfect time to get out there and enjoy the crisp air, smell the leaves as they change color, and take in all the beautiful sights of autumn.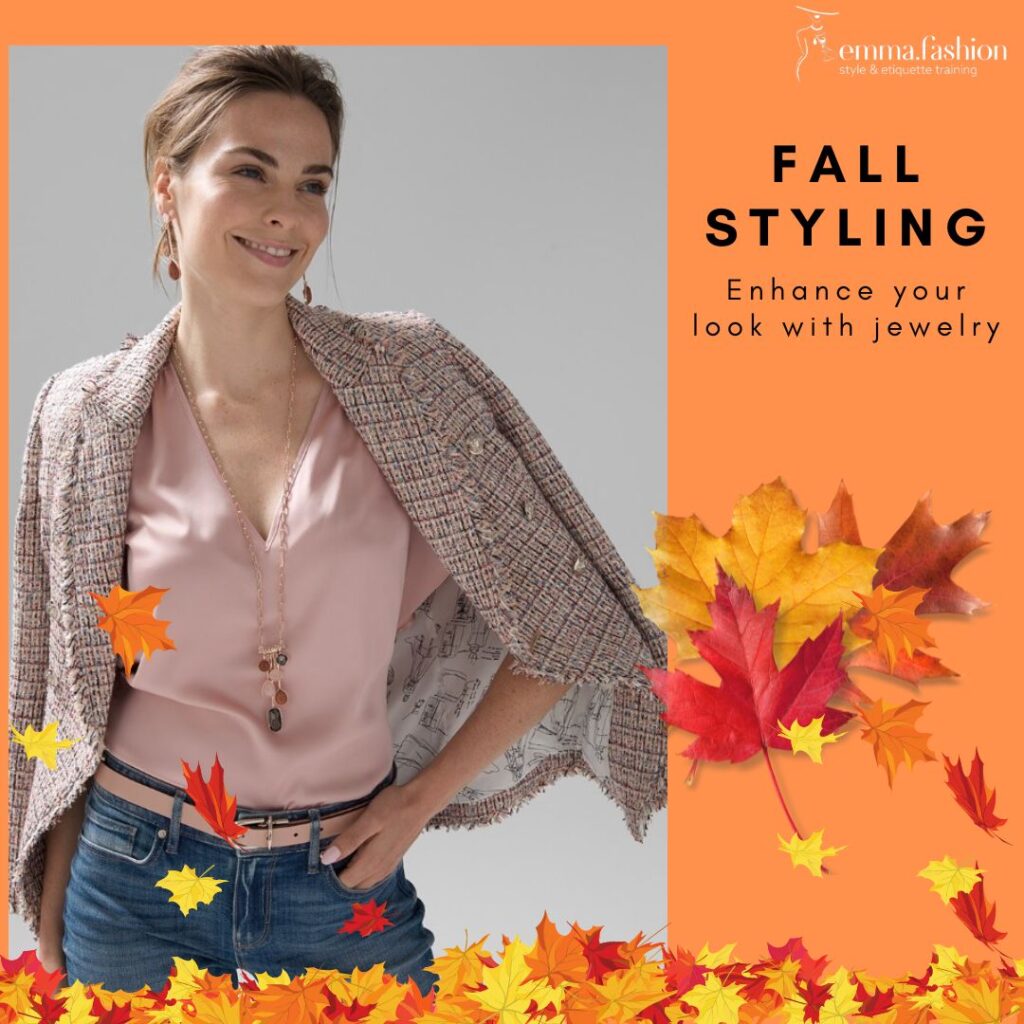 ---
Related Articles