Blue hues are often associated with divinity and royalty, emphasizing power and authority for centuries.
Classic blue, a deep blue tone, seeks confidence and power. Blue is universally a calming color because of its association with water and sky. The timeless and calming blue deep-sky brings vivid nostalgia and contemplation, and the deep sea enhances us with its calm and breezy waves.
Wearing classic blue, especially in a professional environment, you can make a statement because this hue has a strong visual impact yet reveals authority, trust, and calm personality.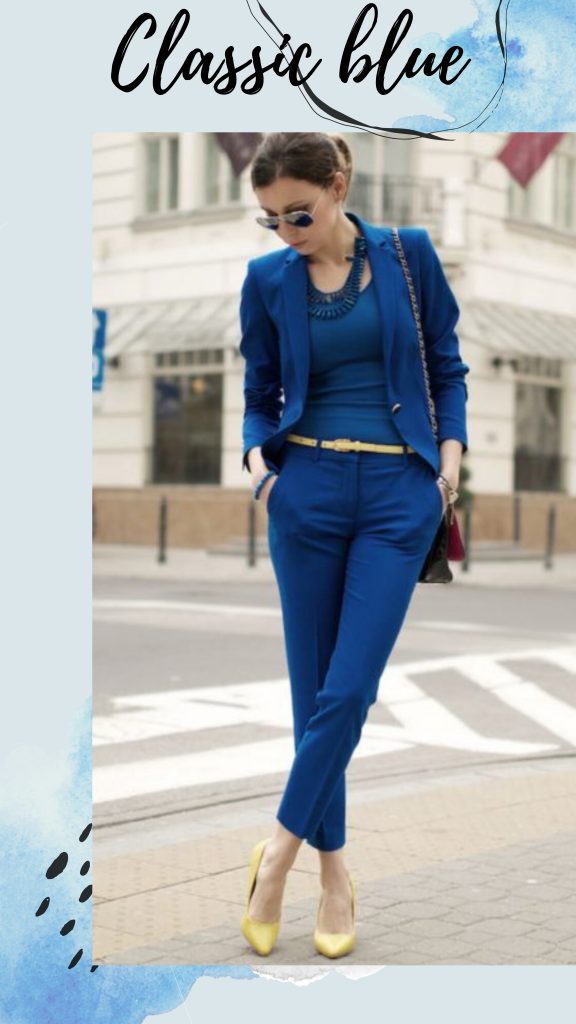 Soft blue tones convey comfort, effortless, and simplicity. They are versatile and classic but can be tricky to style.
The most flattering way to wear pale blue hues is with contrasting colors and textures. Wearing a light blue color expresses honesty, trustworthiness, and a loving personality giving a delicate appearance.
---
Related Articles