Colorful stripes, horizontal and vertical, pinstripes are back in trend for the spring season. They highlight an exquisite and smart sense of style, bringing freshness and sophistication to womenswear.
Here are five styling tips on how to wear stripes for a professional look:
Subtle stripes
Thin stripes, pinstripe, are more flattering for tailored pieces such as suits, dresses, and skirts and more appropriate for business and corporate settings. You can try a more subtle way like a striped hem or sleeve.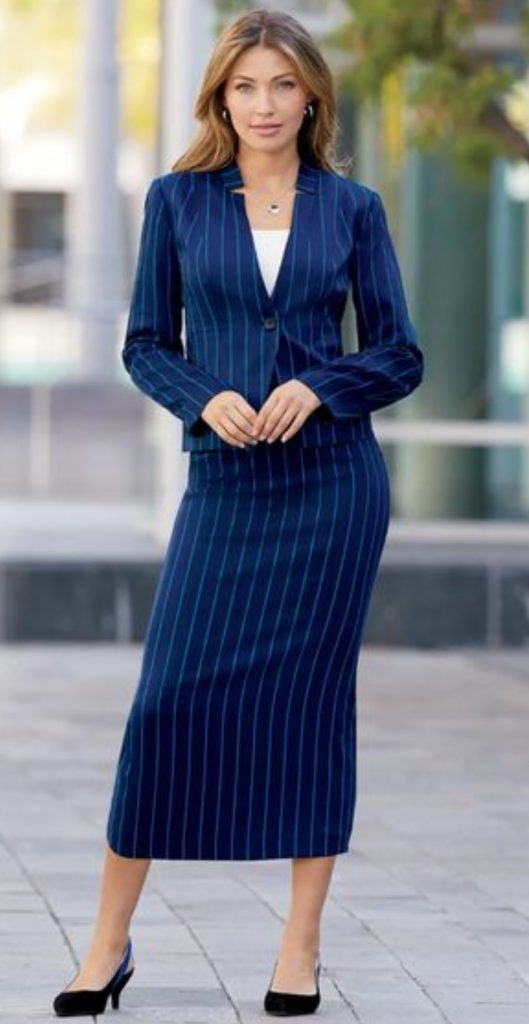 Vertical stripes
Create an optical illusion to elongate your body wearing vertically striped pants. Usually, for pants is better to stick with vertical stripes, especially if you are petite or have short torso and legs.
Wide and vertical lines work well for button-ups and blazers paired with solid color pants or skirts for office hours. Also, you can go matchy-matchy wearing the pattern head-to-toe for a casual, relaxed look.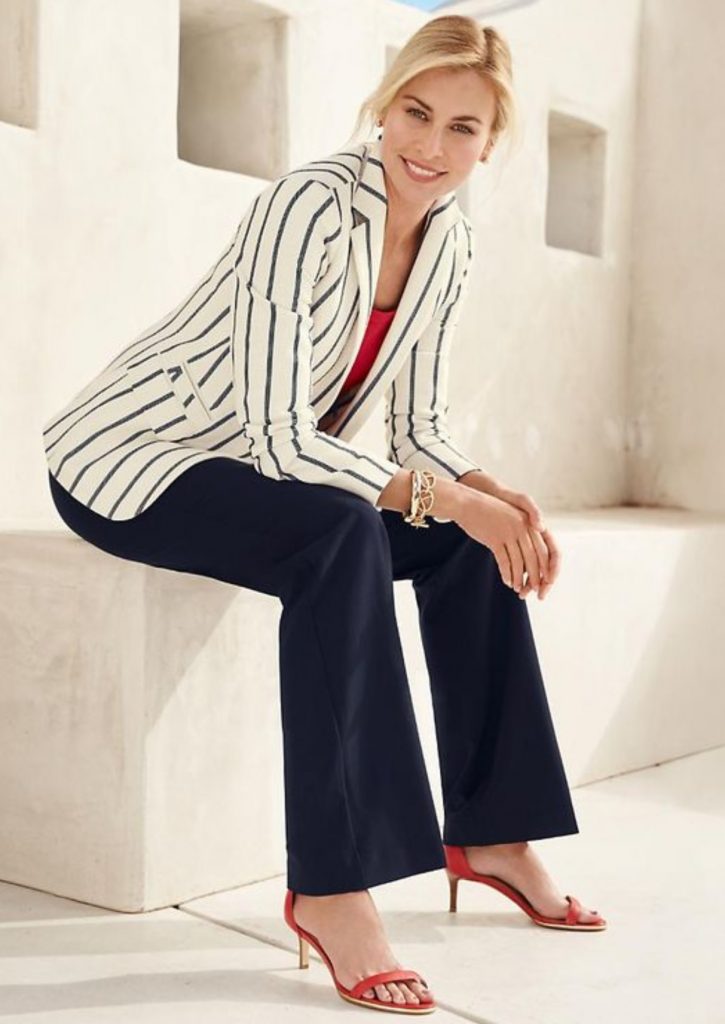 Horizontal stripes
Horizontal stripes have a reputation for being unflattering because they might make you look shorter and wider. In fact, it's only about the optical illusion that you have to create if you keep this rule in mind:
Scale: the wider apart and thicker the stripes are, then the wider you appear, and the finer and narrower the lines are, the slimmer you look.
Color contrast: the higher the contrast, the more widening the garment can be, and vice versa.
Avoid wearing horizontal stripes on the larger part of your body and minimize the widening effect wearing vertical design elements.
For example: wear a solid color suit with a top with horizontal lines underneath or a striped blazer over a long dark tone dress or skirt.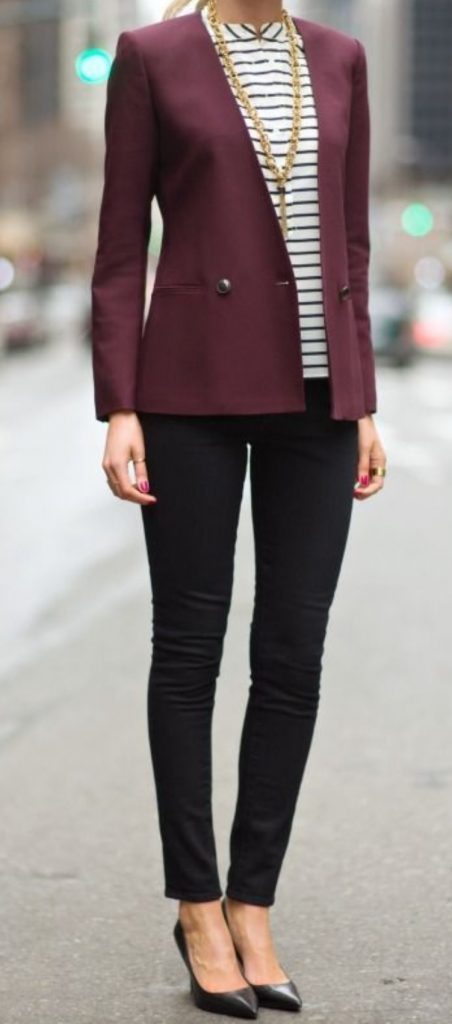 Mixing stripes
Pair a top with wide vertical stripes with pants or skirt with thinner and narrower vertical lines or mix vertical with horizontal lines on top and bottom.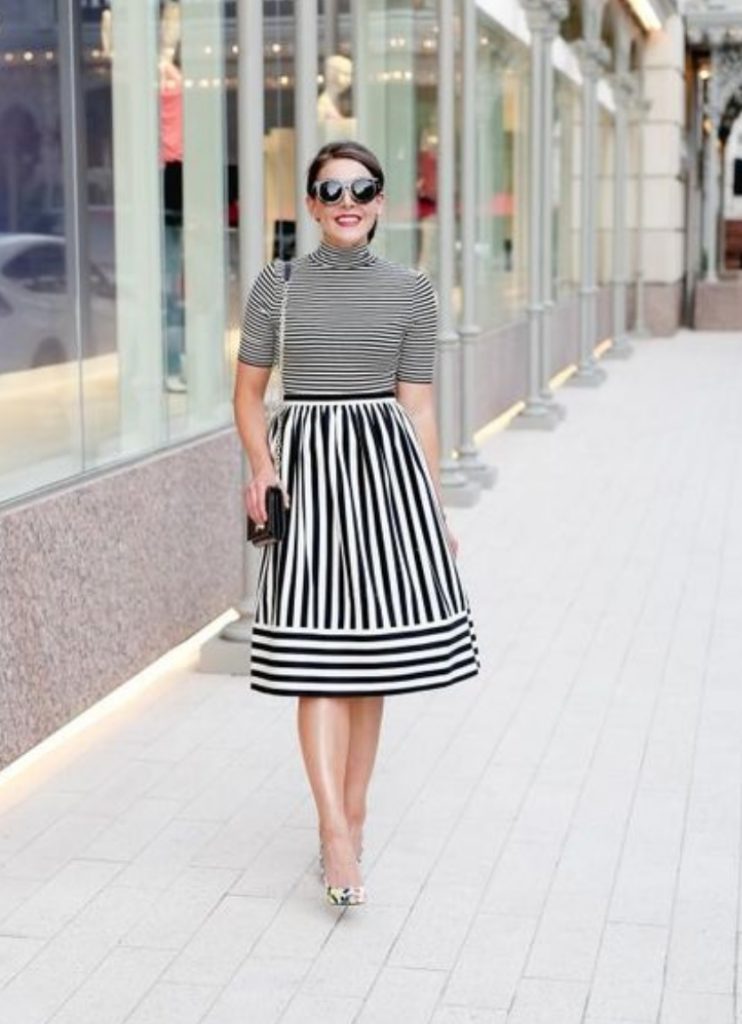 Colorful stripes
Playful and colorful stripes work best for blazers and jackets. Wear it for office with a solid color underneath and add a scarf or a long necklace to break things up.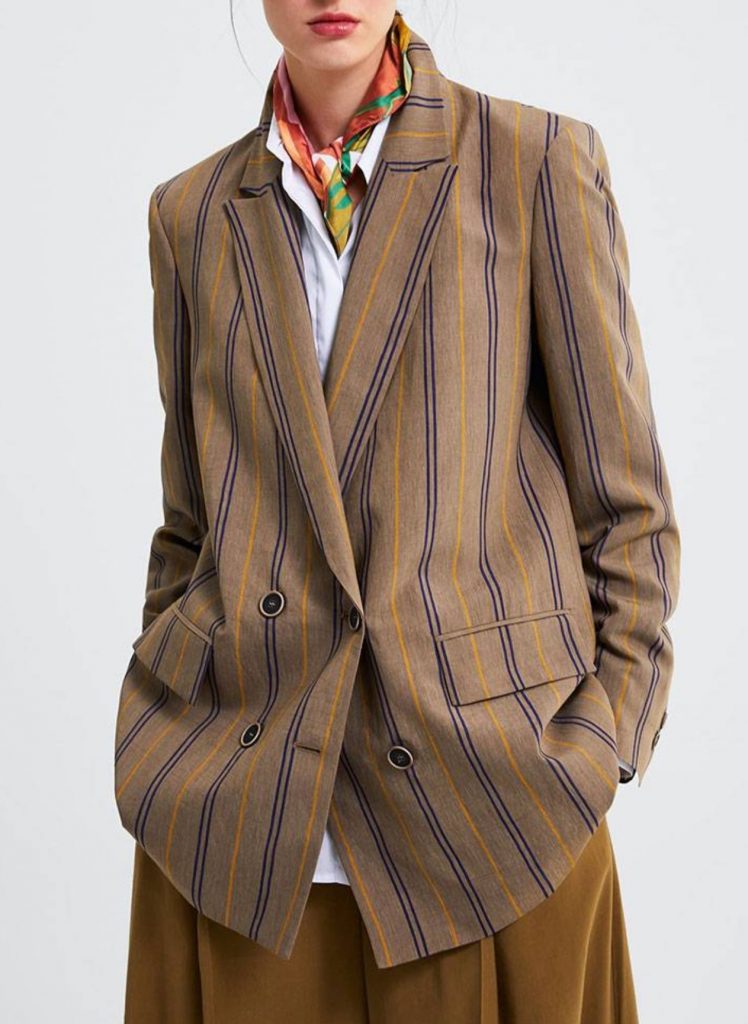 If you want to learn more about professional attire, read this article.
---
Related Articles