A holiday office party invitation has dropped into your inbox, and you start wondering what should you wear to the party! Picking an outfit that can take you out from the 9-5 environment without compromising your professional appearance is the big dilemma you encounter thinking of the perfect holiday office party outfit. Right?
Here are a few holiday office party outfits that are suitable for every office environment:
Midi skirt & sweater – ideal for an early afternoon office party
Wear a satin midi skirt with tuck-in sweater and pair it with ankle boots, accessorizing with trendy gold multi – hoops earrings. The red and beige color combo perfectly blend the classic red of the holiday season and the timeless elegance of the warm beige.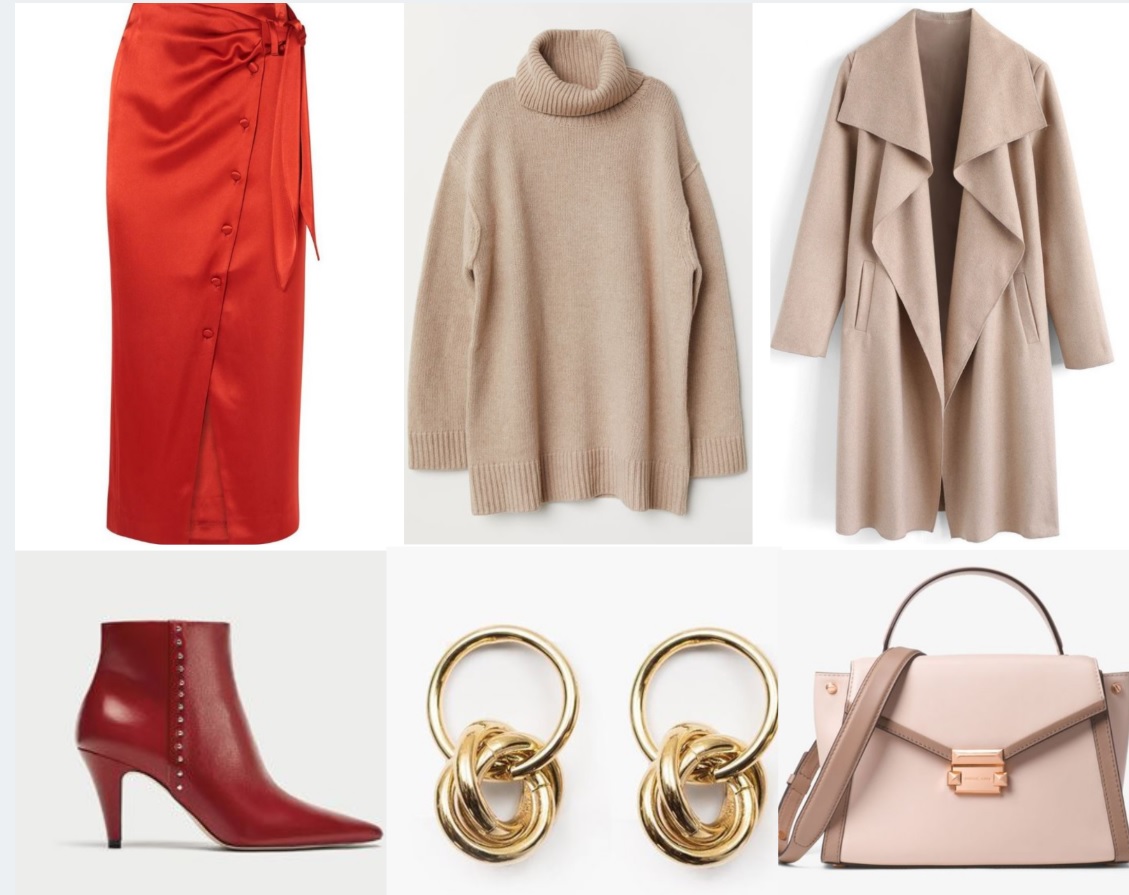 Classic pieces – ideal for late afternoon to an evening office party
A pair of trousers and a button-down white shirt is a classic combo that can be your favorite this Holiday Season if you style it well. Choose velvet fabric for pants with a flattering high rise waist that will elongate your legs more when you tuck in the crisp white shirt. Accessorize with embellished heels and a mini party bag to add color and texture to the outfit.
Make a fashion statement finishing the look with one of the holiday jewelry trends – a pair of drop rhinestone earrings. Or you can match your earrings to your shoes wearing classic heart-shaped rhinestone earrings.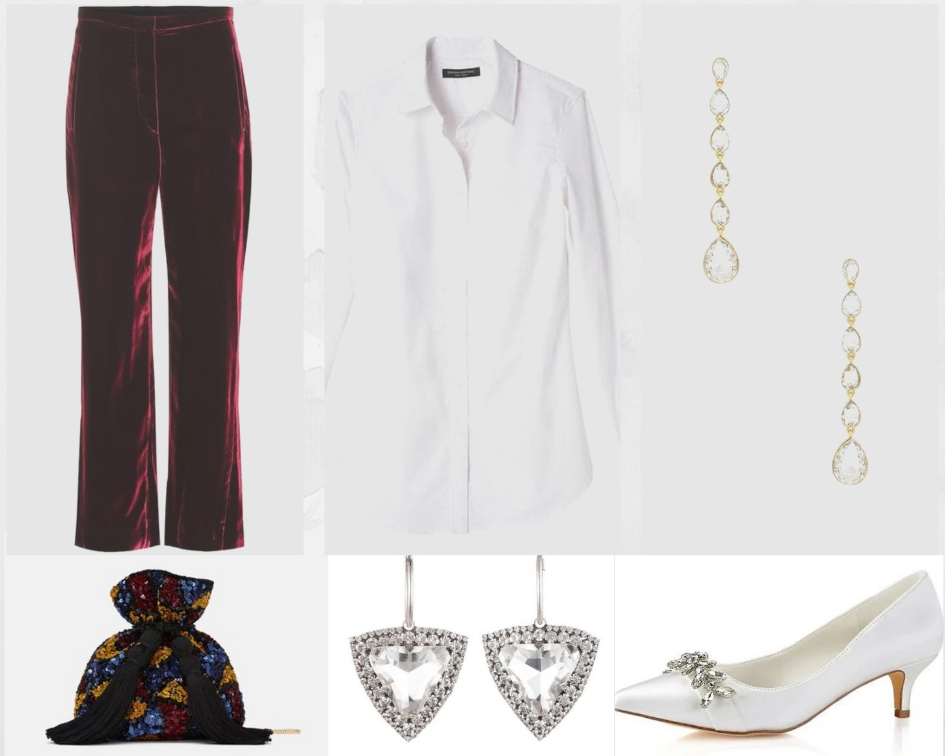 Skirt – blouse combo – from office to cocktail hours
An outfit that can take you from the office to the cocktail party can be tricky especially if the event takes place straight after office hours.
A versatile and efficient outfit that always works is the skirt-blouse combo. Pair it with boots for the office hours and swap the boots with high-heeled sandals for the cocktail party. Freshen up your makeup, make sure your lipstick is not on your teeth, fix your hairstyle and get ready for the party.
I hope these outfits will be a great inspiration for you and will help you to pick something out, to feel comfortable, and to enjoy the holiday office party.
---
Related Articles