Colors play an important role in human behaviors. They can dramatically influence our feelings, moods, and can cause certain emotions. Choosing what colors to wear carefully, we can evoke certain moods or feelings that can change our decisions and actions.
Here are a few colors that you can wear to boost your mood instantly:
Flame Scarlet, red-based orange hue, speaks out appeal, provocation, and seduction. This vivid and dazzling red color electrifies the entire palette of Spring/Summer 2020 Fashion Color Trends.
Flamboyant dresses, blouses, and separates are the eye-catching fashion garments that women who will wear this color will exude confidence and determination.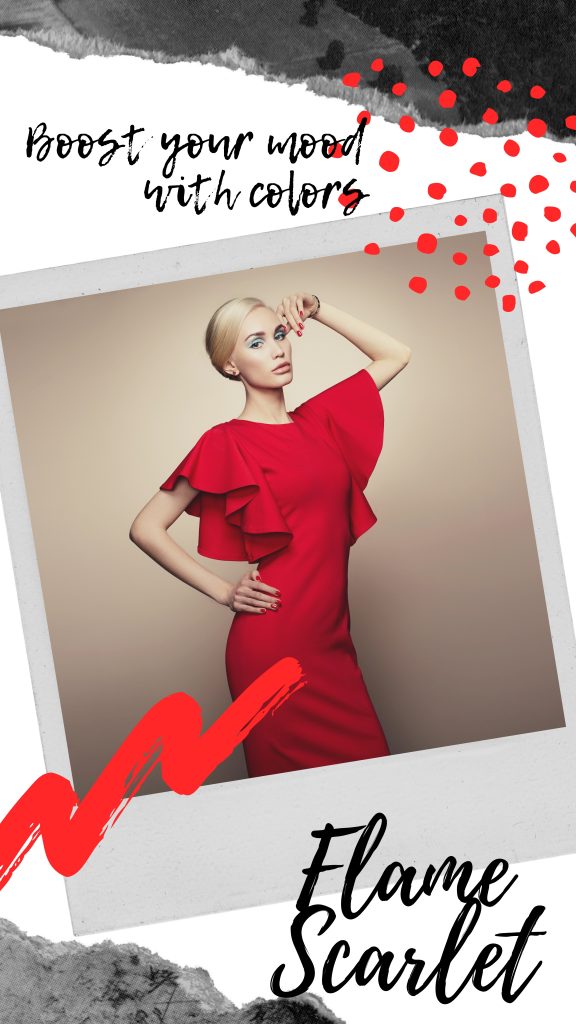 Facts:
For centuries, the scarlet was the color of royalty and nobility because of its color and its high value.
The name of scarlet probably derived from the old French name "escarlate," which indicates one of the bright colors, and later the surname Scarlett was given to an occupational name for the person who dyed bright fabrics.
Or the name of color may have a Persian origin. People in ancient and medieval times used to get the scarlet dye from the scale insects of the Mediterranean region.
Psychologically, the color scarlet symbolizes passion, power, force, joy but can have a negative connotation such as lust, sin, and infidelity.
---
Related Articles