White trousers scream summer with a cool vibe that makes you feel relaxed yet looking fresh and elegant. They are a staple for summer wear, but you can also wear them during transitional seasons.
A pair of white pants is a stylish and versatile piece of clothing for casual and semi-formal outfits that gives you many options for styling with almost anything from loud and bold colors and prints to classic tone tops.
The challenge that women encounter is how to wear a pair of white trousers in the workplace and balance professionalism and style. I have compiled a few styling tips and inspirational outfits that may help you to know where and how to wear a pair of white pants.
Styling tips
Avoid wearing linen white pants at the office because they wrinkle quickly.
Look for lined pants that make white pants less sheer.
Avoid skinny or loose pants style for any business-related occasions.
Where to wear white pants
White pants are a good choice for casual and semi-formal events.
A pair of white pants is the best option for workplaces where the dress code is more relaxed, such as a creative and tech environment.
Wear white jeans for a casual Friday at the office.
White pants are not somber enough for some business occasions, such as court appeals or white tie events.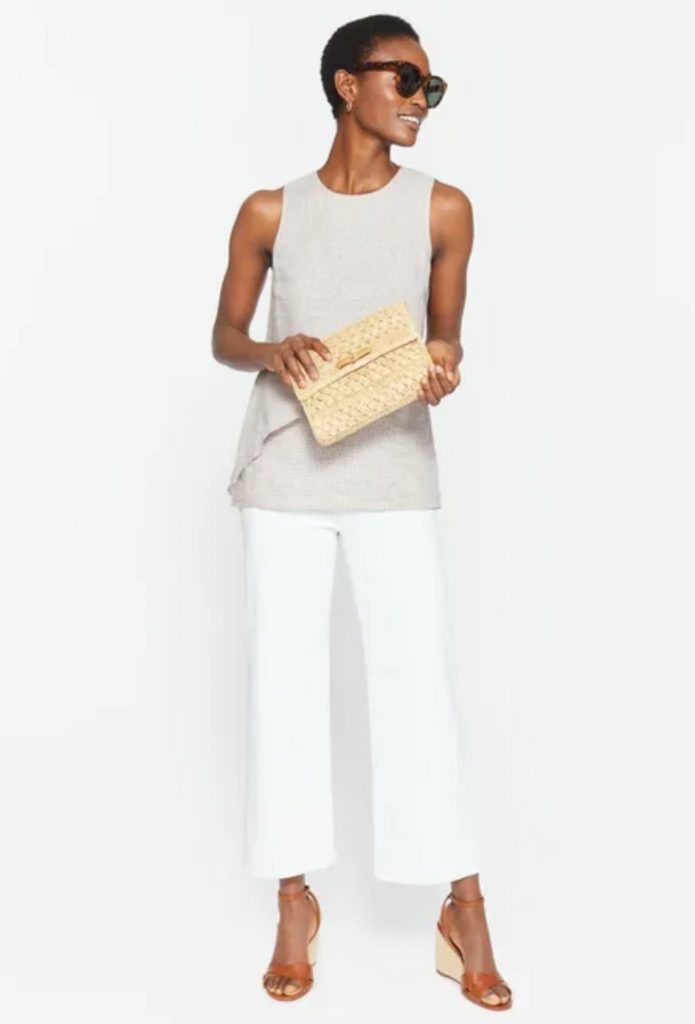 How to wear white pants to the office
Choose trousers style with a high waist and flared legs.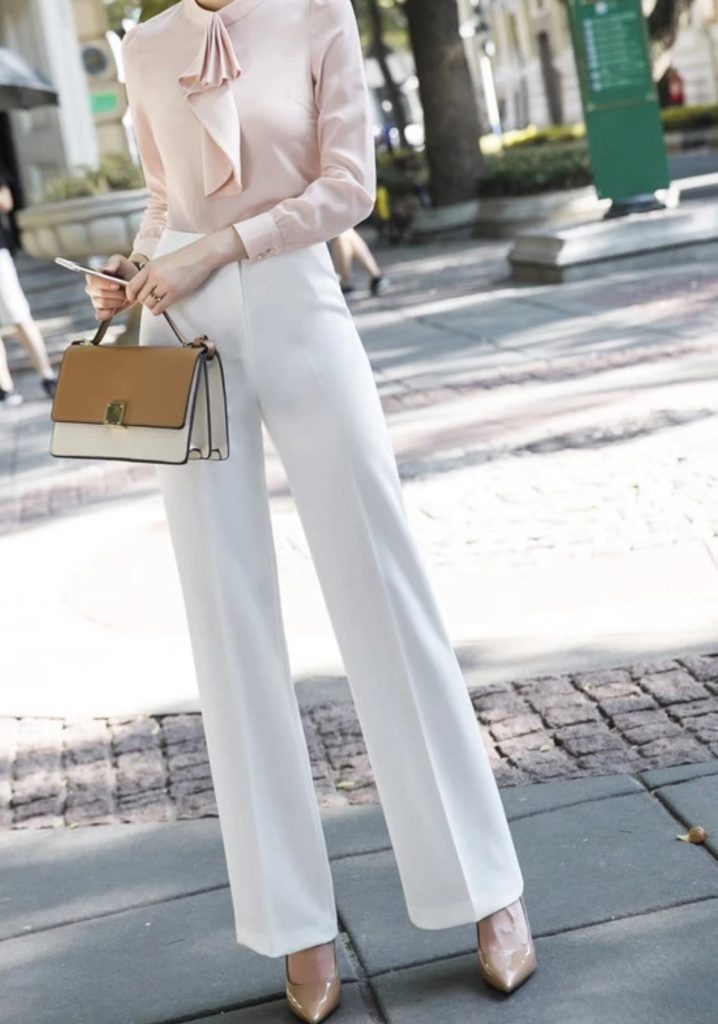 Pair a slim fit and cropped white pants with a longer top that falls between hips and mid-thigh.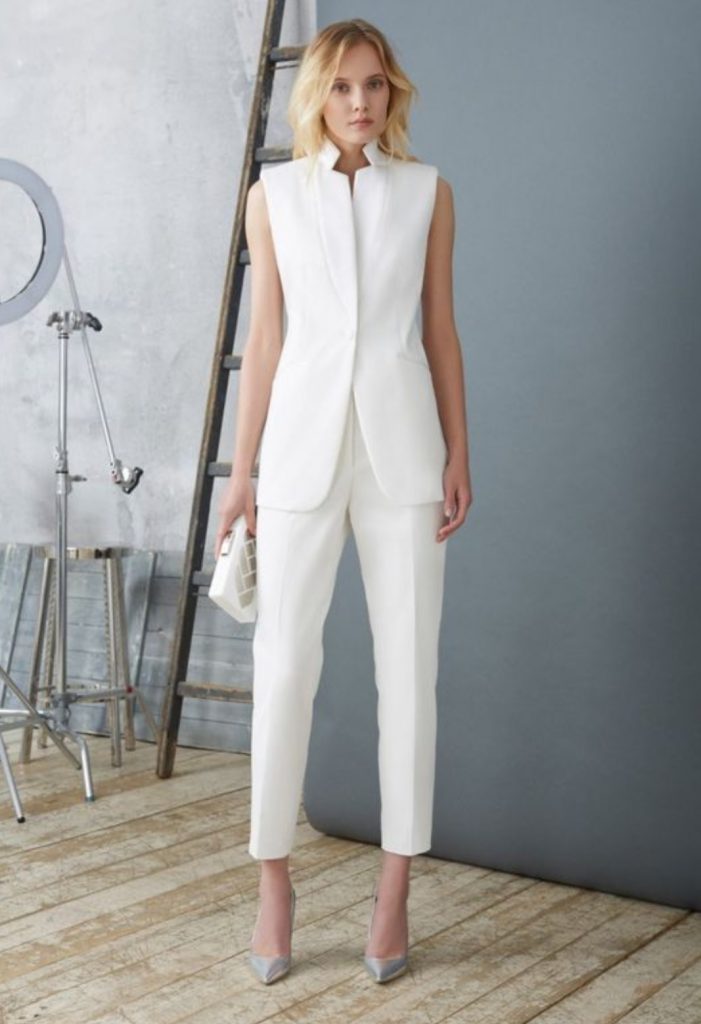 Choose the right shoes when wearing white pants. Neutral shades like white, nude, gray go perfect for office hours. Plus, your legs will look longer and slimmer.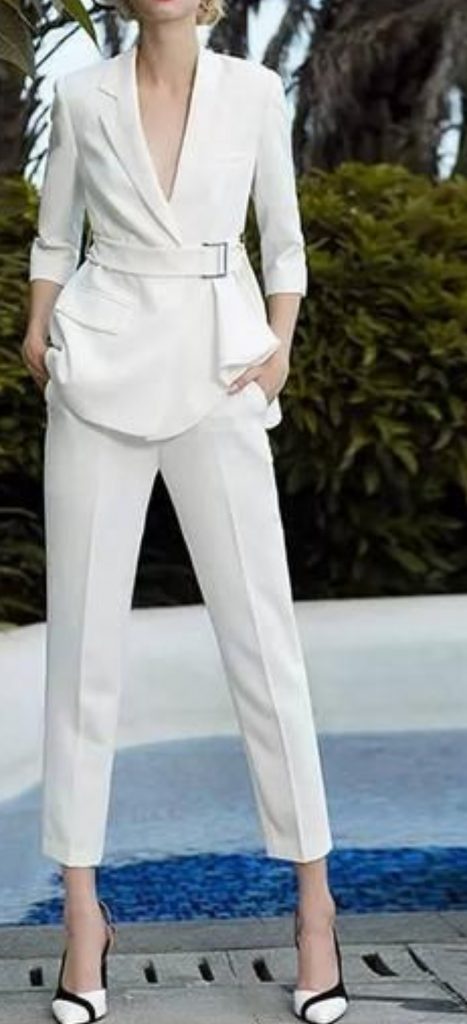 For evening pair white pants with shiny shoes like metallic, gold, or rose.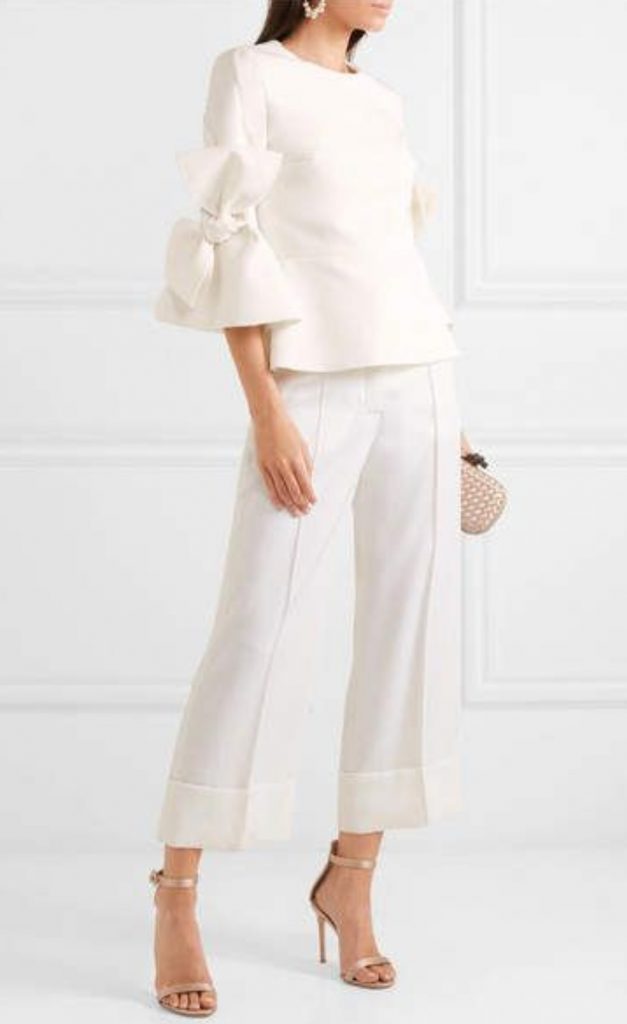 Add a third layer to elevate the look by pairing white high-waisted trousers with a tuck-in blouse and drape a blazer over. Finally, you can choose a striped top with a wide-brim hat for a chic riviera look for summertime.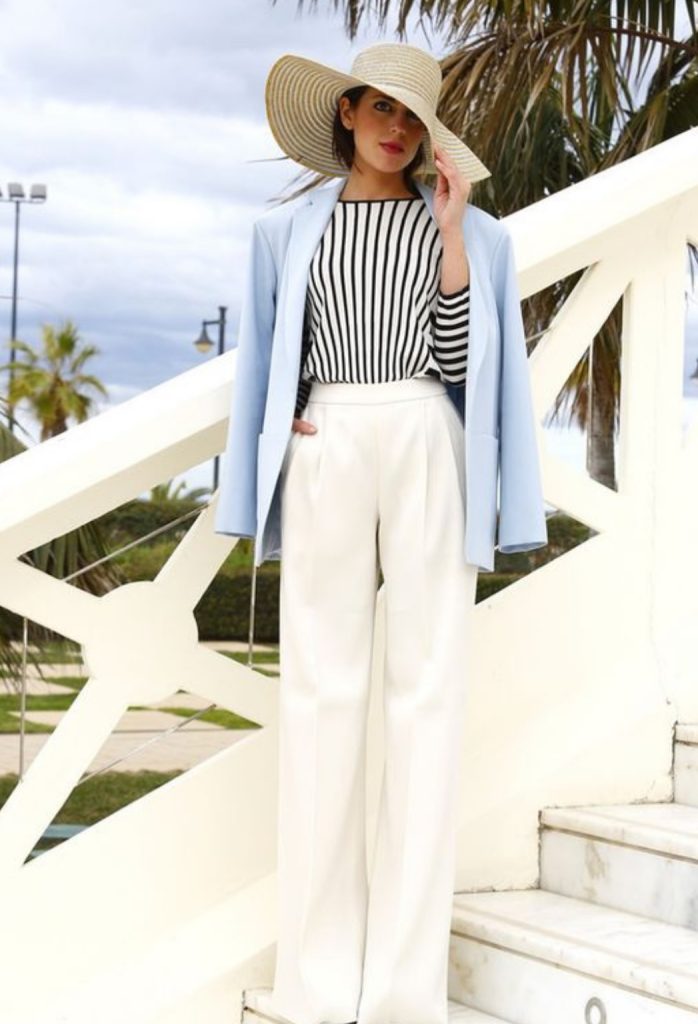 Wear white jeans with a blazer for a casual Friday at the office. White jeans add texture to your outfit and give you a relaxed look when pairing with a blazer.
An easy way to add a layer of luxe to a casual outfit is to varying tones and textures.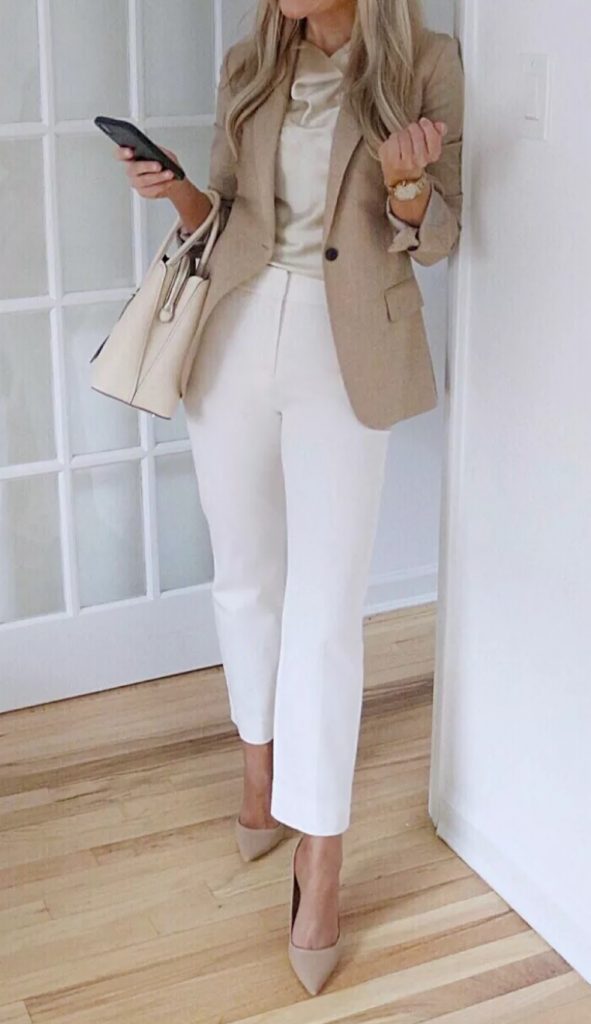 The rule of thumb
Make sure to wear the right underwear. The common mistake is to wear white undies with white pants, but lighter shades will show through. So, do not wear white on white.
Choose a nude color or a light grey and avoid panty lines wearing seamless underwear.
Do not wear black or bright colors undies with white pants.
---
Related Articles