"Turtlenecks are the most comfortable garment you can wear. They move with the body, and they're flattering too because they accentuate the face and elongate the figure. They make life so easy: you can wear a turtleneck to work and then afterward throw on a jacket, and it becomes very dressy. You can go anywhere you like,"  designer Halston
Turtleneck is a classic garment that styling well can give you not only the warmth and cozy comfort but also an eye-catching look that speak sex appeal and personality.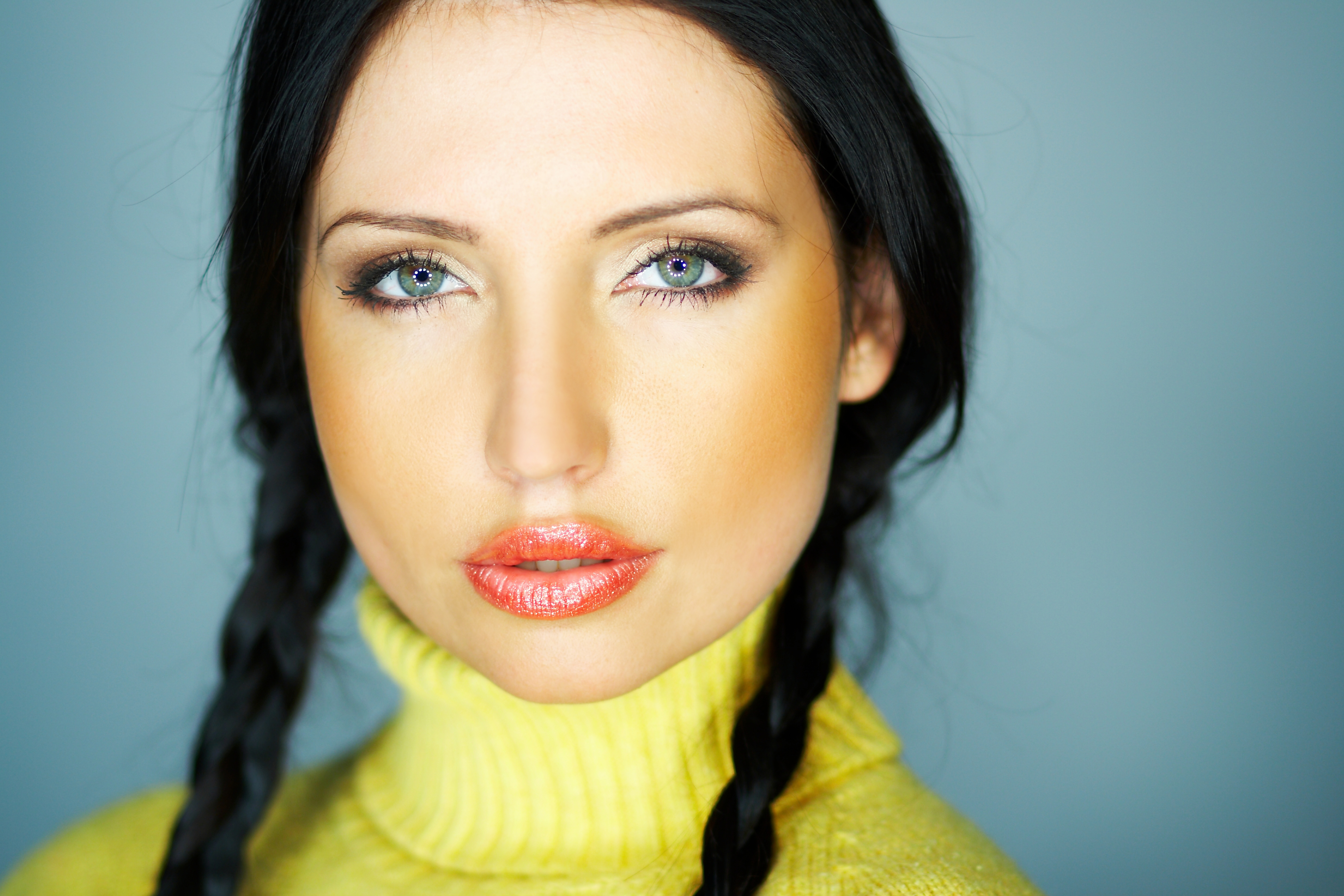 Here are a few useful tips to take in consideration when you wear a turtleneck garment:
 Keep your hair away from your face! Pull your hair in a ponytail or a bun and wear make up that shows off your best futures.
Wear the perfect bra! If you are full breasted wear a supportive bra or push up bra for a little extra lift.
Wear minimum accessories! A simple long necklace with a pendant and small stud or pearls earrings.
Elongate your neck: if you have a shorter neck layer the turtleneck top under a v-neck sweater or a slip dress that visually lengthen your neck instantly.
Elongate your torso: wear the same color head-to-toe if you have short legs. Pick a neutral color and let your body shape do the talking.
Style and comfort: choose soft knits turtlenecks or fine fabrics that aren't to tight around your neck such as cashmere, merino wool, or cotton.
 Sleeveless turtlenecks are the most appealing not only because emphasize your face and your arms but also reveals enough to get a subtle attention and to radiate sex appeal. Choose fabrics with a stretch factor like lycra that add comfort and smoothly shapes the body figure.
 Senior ladies should avoid to wear tight turtlenecks and should choose a looser style such as cowl necked sweater.
---
Related Articles