Etiquette develops confidence and empowers us to bring our best, be authentic, take responsibility, and treat everyone with respect and civility.
Practicing etiquette does not mean you have to be perfect; it's doing the right thing at the right time and make people around us feel safe and comfortable.
It's more important today than ever to be aware of the critical role etiquette and manners play in our society.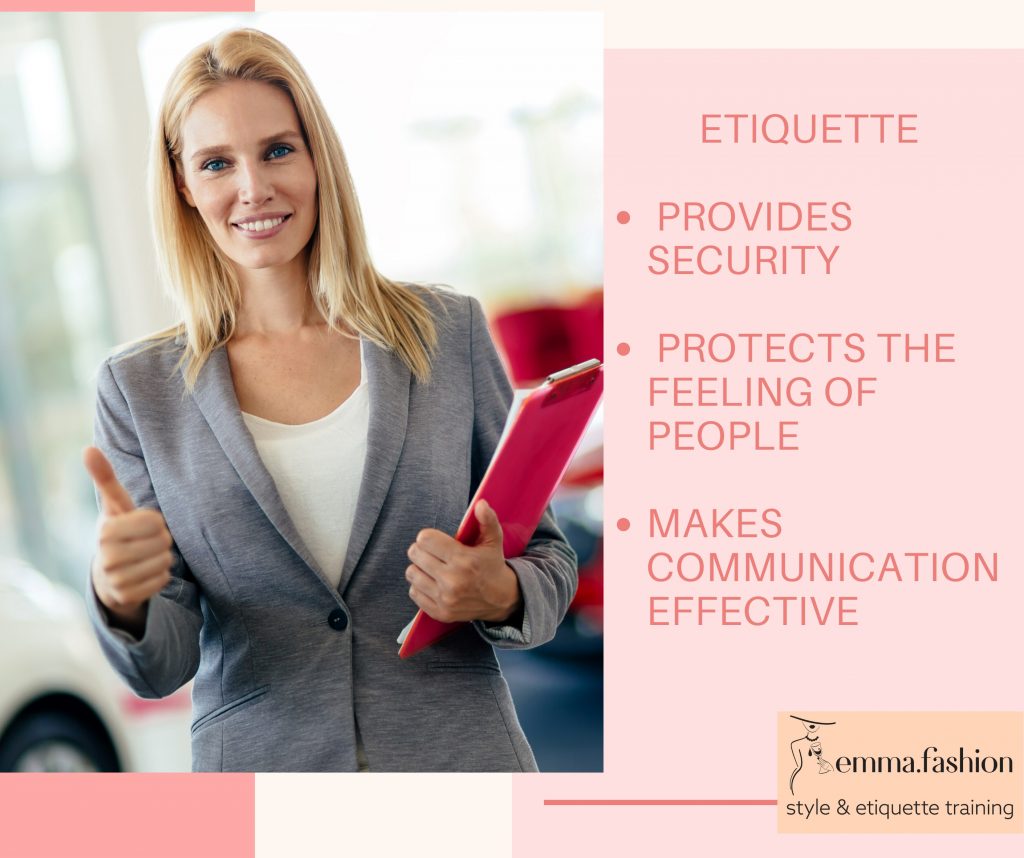 Etiquette provides security
Be the one to lead the way to proper manners. Knowing how to behave in a situation makes you feel more confident, and people around you will react positively, following your behavior.
Etiquette protects the feelings of people
Guide people around you, showing compassion and care instead of pointing out their flaws and mistakes. Respect their decisions and, more importantly, don't divulge personal information.
Etiquette makes communication effective and clearer
Etiquette breaks barriers of religion, race, and culture, building bridges and relationships.
Mastering the rule of communication etiquette empowers each of us to speak freely yet compassionately, to have an honest conversation and to send a clear and concise message.
Following these rules of etiquette, embracing good manners in social and business interactions help treat each other with kindness and show support in the days of uncertainty.
---
Related Articles