Sweaters can be a fun and modern way to stay stylish. They are versatile and timeless pieces of clothing that can be worn in many ways to create different looks. They can be dressed up or down, depending on the occasion, and paired with a wide variety of other clothing items to create a stylish and modern look.
Thus it can be challenging to keep up in a world where fashion changes daily. There's always something new to try out, and if you're looking for a new sweater, keeping things simple is the best way to ensure you're staying on-trend.
Here are some tips to help you stay stylish in the face of fast-moving fashion trends.
First, consider your personal style. Are you the type who likes to stand out in a crowd? If so, try wearing an oversized sweater with a bright hue or patterned design. If you're more of an introvert, stick with neutral colors like black or gray and slimming fits. Don't be afraid to wear your favorite graphic tees under those sweaters!
Second, consider the occasion or event you will wear the sweater for. When you think about the occasion, you'll be able to choose an appropriate sweater that fits the dress code and make you look and feel great.
Formal occasion
If you are wearing a sweater for a formal occasion, you may want to choose a more sophisticated style. For example, an elegant cashmere or wool sweater in a neutral color can perfectly complement your favorite pantsuit or skirt.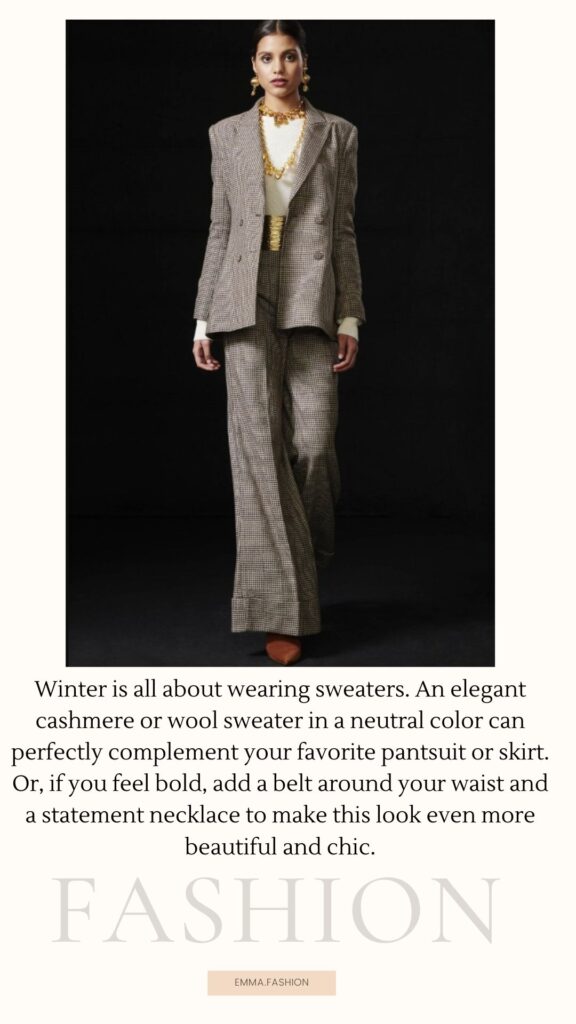 Casual event
If you wear the sweater for a casual event, you may have more flexibility in terms of style and can choose a sweater that is more trendy or relaxed. For example, pair an oversized sweater with a leather skirt and finish the look with comfy slides and socks to bring that modern edge vibe to your look.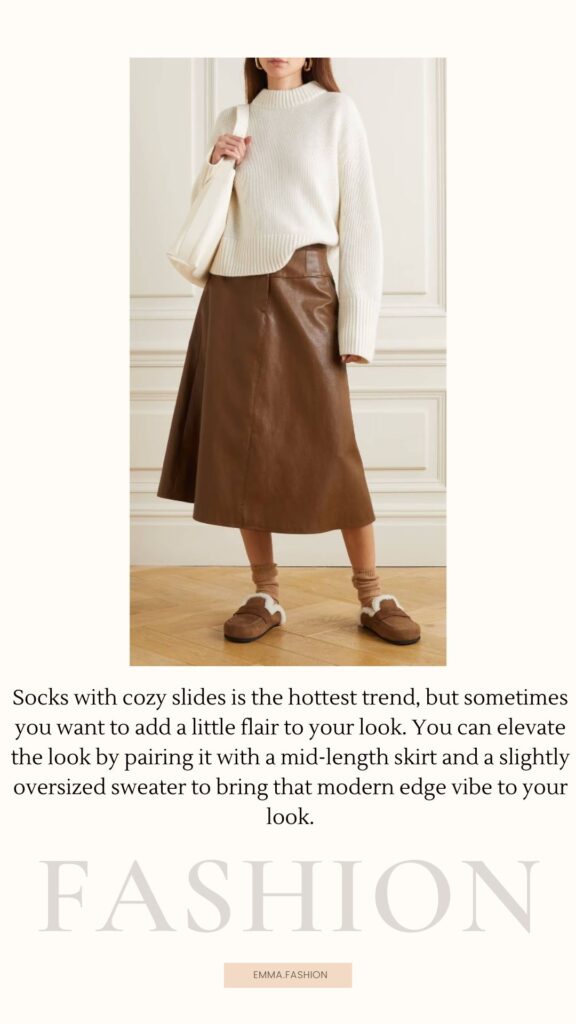 Business settings
If you are wearing the sweater for work or business, choose a professional and appropriate sweater for the office. This means that it should be long enough to cover the top of your pants or skirt and shouldn't show too much cleavage or belly. For example, pair it with a suit or blazer and some heels, which will help elevate your outfit and keep things professional!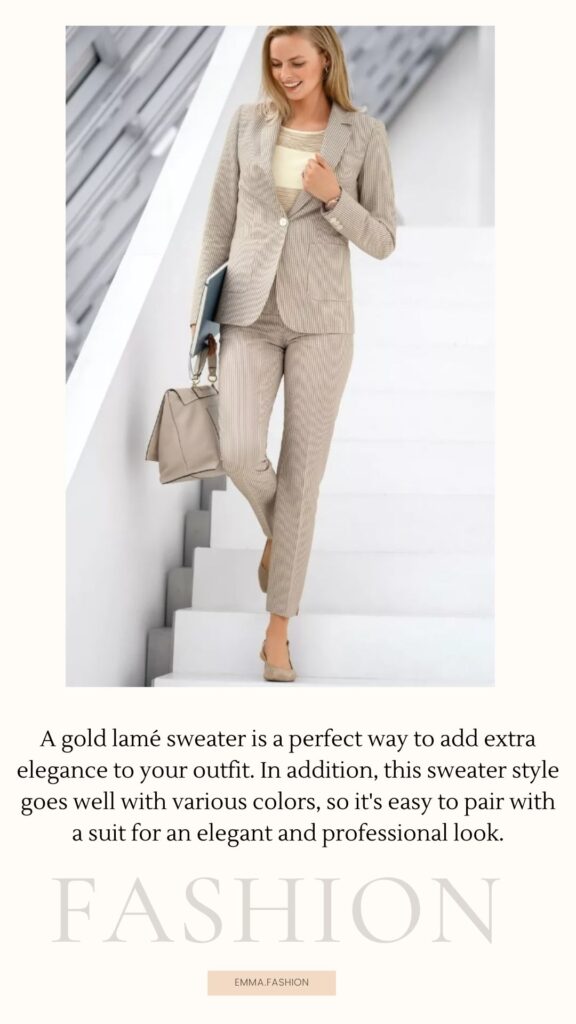 Evening wear
If you are going out and plan to wear the sweater for the night, consider a more elegant sweater, such as a sweater with sequins or one with a plunging neckline. You can also add a pair of heels or boots to complete the look.
---
Related Articles