Fuchsia is a bold color that captures the attention immediately. The pink-purple shade brings exuberance, displaying vitality and good vibes.
Fuchsia is for women who like to be in the spotlight and display high self-esteem. Women who wear this playful color evoke a feminine charm and projects an optimistic personality.
Pairing fuchsia color with bright yellow tones or with lime green creates a bold color palette that immediately grabs the attention. For a more sophisticated look, combine this hot pink-purple hue with a light shade of cool gray or neutral tan.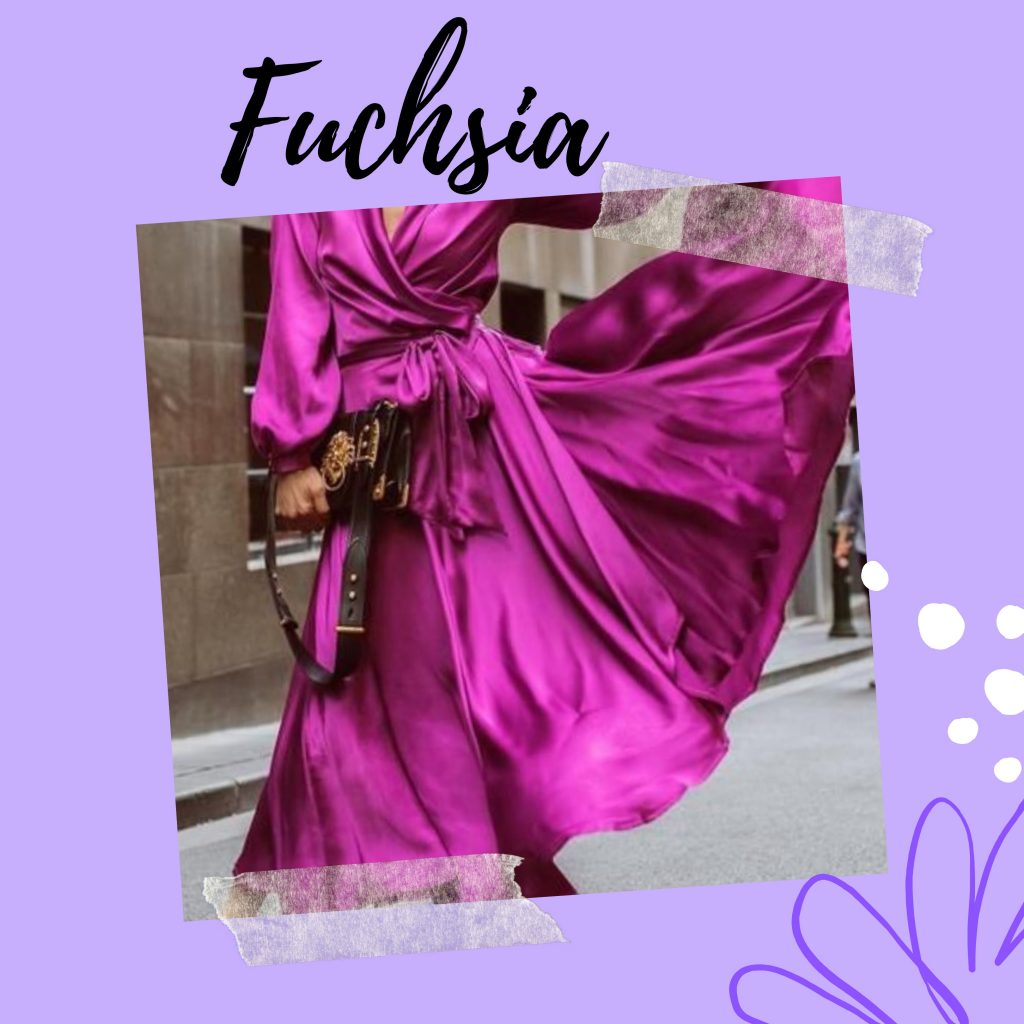 Facts:
Fuchsia is a mixed warm-cool color and is named after the pink-purple flower of the fuchsia plant.
Fuchsia received its name in honor of the German botanist Leonard Fuchs.
The color's name was introduced as the dye fuchsine, and later the dye was named magenta. Therefore, fuchsia is often confused with magenta color because of the slight differences: magenta has a red hue while fuchsia is more of a purple tint.
Psychologically, fuchsia color inspires confidence and maturity, and it is a symbol of elegance and good taste.
Find out how you can wear this pink shade in business here.
---
Related Articles