Pink is a tricky color that many women avoid wearing because of the many messages this color can send from romantic, feminine, and sensitive to charming, tender, and sweet. Generally, the pink color is associated with a lovely, friendly, youthful-looking woman.
What image do you have of a woman who wears a pink outfit? You may consider that she looks charming, but she doesn't show confidence. Also, you may think that pink is No color for female entrepreneurs.
The pink color is usually worn by women who work in businesses related to fashion, cosmetics, and beauty.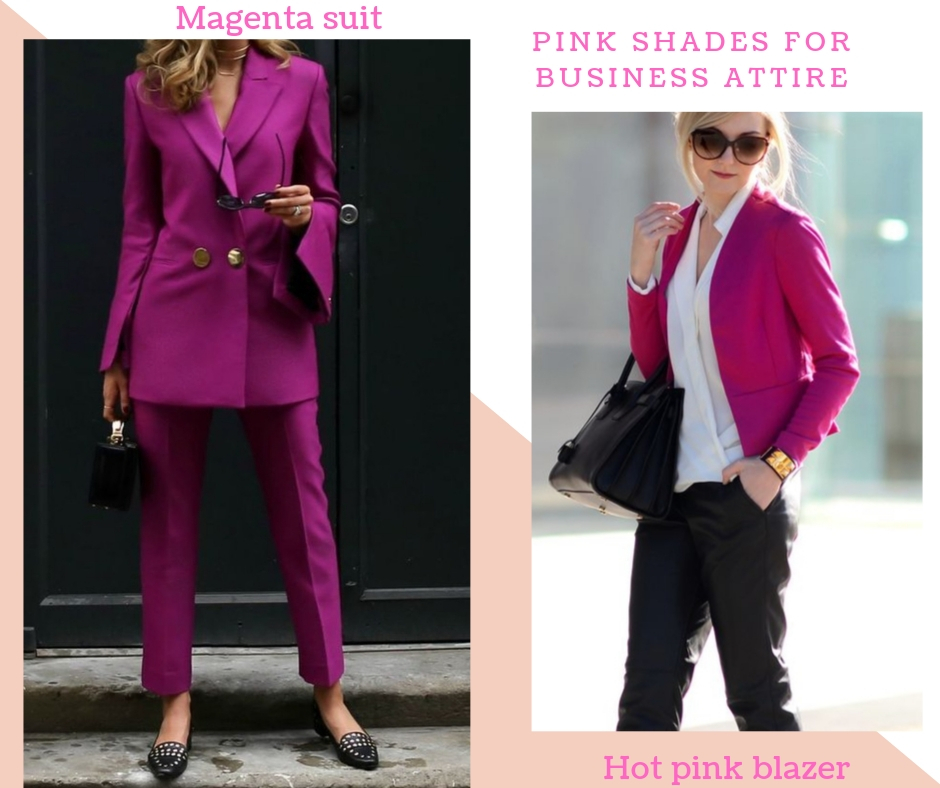 Women entrepreneurs usually avoid wearing pink because they are afraid of being perceived week and feminine. But pink color in business, if you find the right shade that suits you and combining it with darker tones, can give you more sophistication and strength. Also, deeper shades of pink suggest energy and passion. Think of hot pink, magenta, fuchsia, berry, all of them are fresh, vibe, and electrifying shades of pink.
And ultimately, don't forget the iconic pink suit that Jackie Kennedy looked astonishing, wearing it with a blue navy blouse and matching shoes.
---
Related Articles