It's that time of the year again, holiday parties, office parties, Christmas parties, New Year's parties, and more. While attending these special festive occasions, you'll want to put your best foot forward and impress with your festive attire.
The best festive attire can make you look smart, stylish and can be a wonderful way to add an extra bit of sparkle to the festive season.
What does the festive attire dress code mean?
Festive attire, also known as holiday attire, is the dress code that combines cocktail attire with a seasonal and festive holiday touch.
The festive attire calls for creative and unique costumes from dressy casual to comfortable yet chic dresses with holiday flair.
Wear a festive attire to feel joyful and relaxed and mostly make your personality shine through your style.
Styling Tips
Be creative with your outfit but do not overdo it.
Be mindful of not showing off extravagant slits and necklines.
Be wary of dresses with extra-long fishtails or trains. No one would want to trip over.
Think twice before you slip into a bodycon dress. Instead, look for a comfortable and well-fitted outfit that flatters your body shape and it's not provocative.
Be careful with loud prints and try something new, refreshing.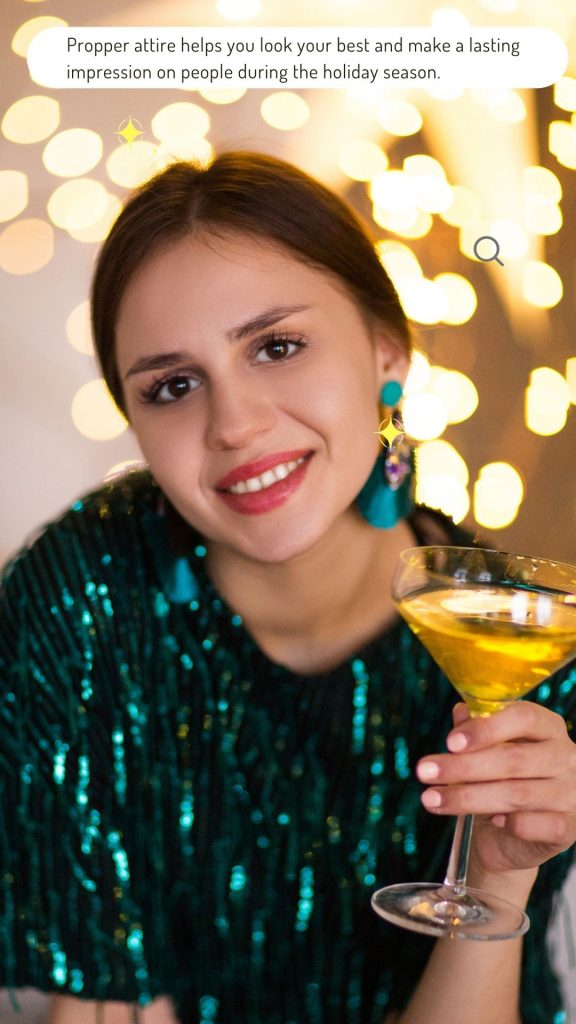 Adornments
Festive adornments are meant to be fun and feminine, so do not go overboard with embellishments.
Festive attire can look charming with some feathers or fringe adornments.
When you wear an outfit with embellishments, you should make the ensemble the stand-out piece and keep shoes and accessories simple.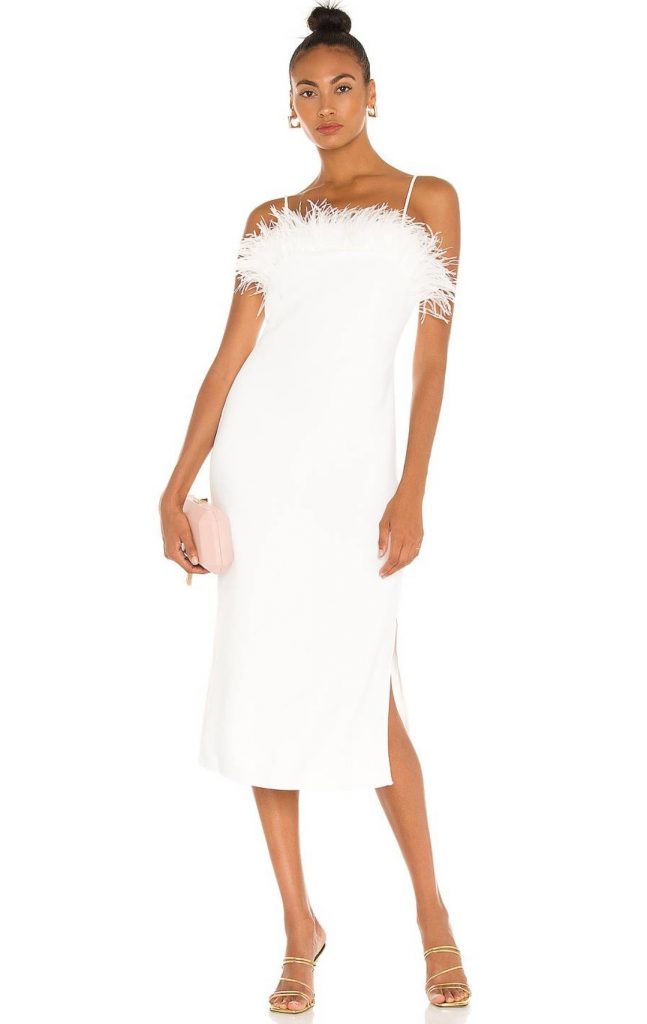 Jewelry
If you want to look your best and make the most of your festive attire, you need to wear the right jewelry.
A pair of dazzling earrings or a statement necklace is the piece of jewelry that completes the outfit, but you should not wear both at once. Jewelry must complete the outfit and do not compete with it.
Opt for classics like diamond drops earrings or a pearl necklace that offers timeless elegance when in doubt.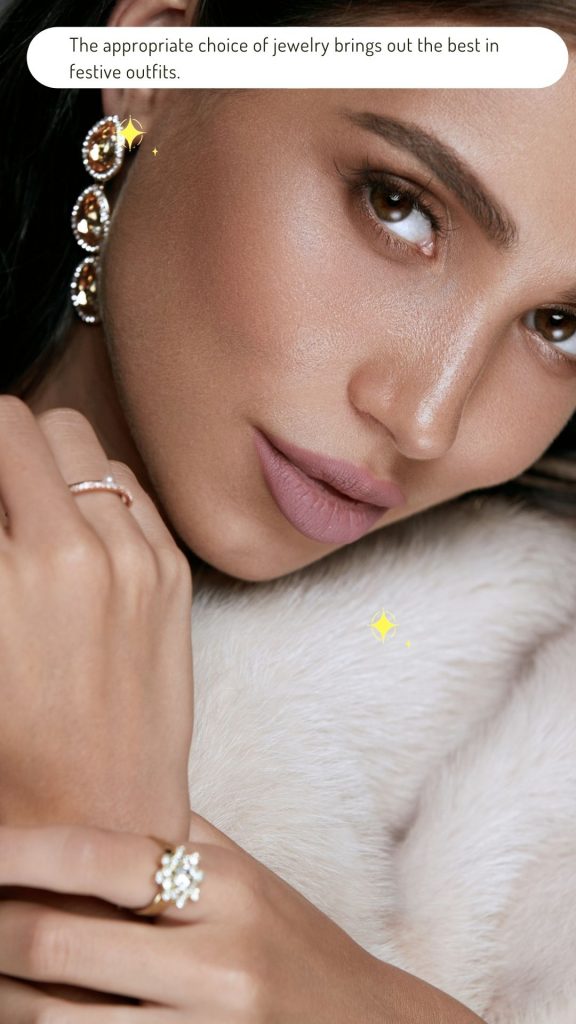 Evening purse
An evening purse is a must, and a clutch is one of the most versatile partywear pieces.
Invest in a metallic clutch, and you can take it from day to night that can look dressed up or down for all the parties.
Don't be afraid to team a bold color clutch with a neutral party outfit and make one piece shine.
High-heels shoes
Get the dandiest high-heel pair to carry off the most graceful look you can muster.
A pair of incredibly fabulous high-heels are a staple for festive attire.
One rule of thumb: if the makeup is elaborated and sparkly, or the outfit is shiny, you may consider toning down the look with a pair of classic pumps.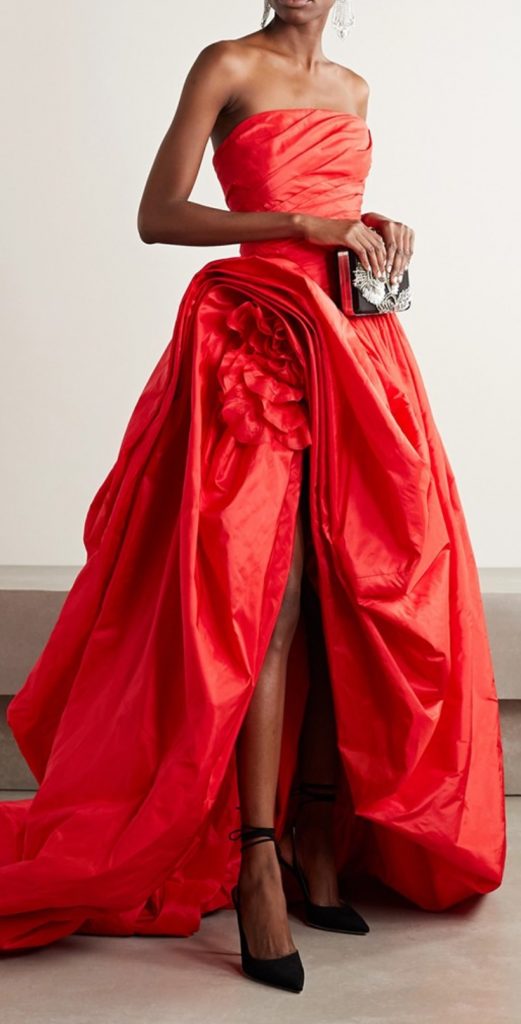 Little Black Dress
When it comes to party dressing, a woman aspires to show originality, and as Coco Chanel said when she created the little black dress, a woman should draw attention as much to herself as to her dress.
Choosing a black dress, you should look for exciting details such as lace and rich fabrics like velvet or chiffon to elevate the black dress with texture and dimension.
Jewel tones
Jewel tones and icy pastels look elegant when considering less sequin and more muted metallics.
Accessorize and coordinate with elegant high heels and a clutch.
Avoid all-in-one shimmering accessories and sparkly makeup, and let the dress be the statement piece.
Dressy Separates
Dressy separates in simple silhouettes and luxurious fabrics such as brocade or satin can leave a lasting impression.
The black satin pants are ideal for building party outfits if you don't feel like wearing a dress or a skirt.
Instead, you can style them with a blue navy blouse and a black blazer with gold accents for an elegant look.
Finish the look with glamorous accessories and a pair of graceful high heels to exude elegance and style.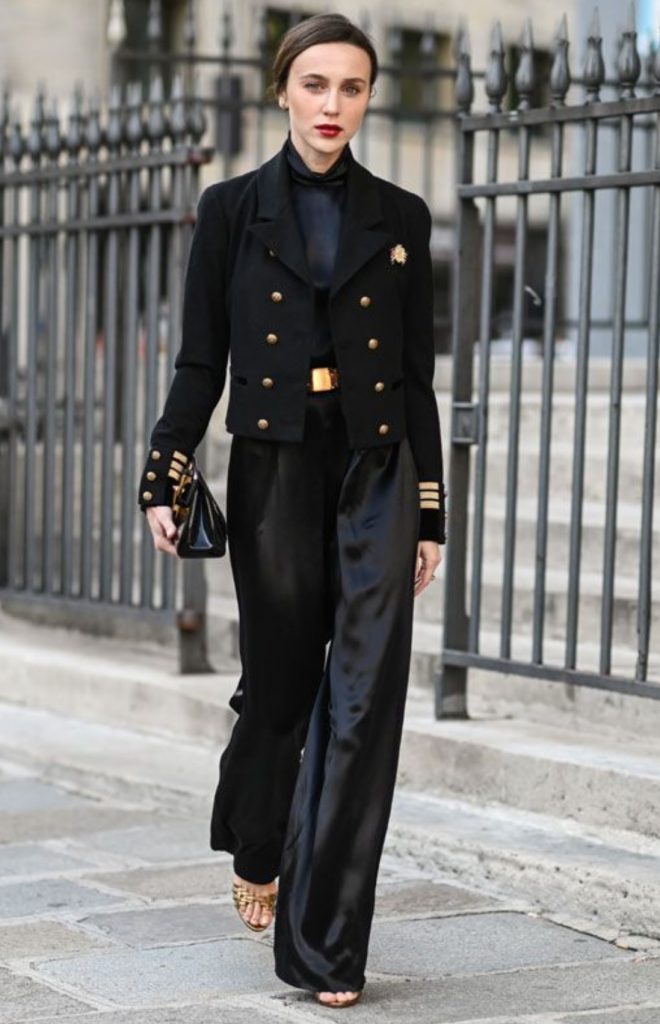 Find more info about the coktail dress code and inspirational outfits you can choose when the invitation calls for a cocktail attire.
---
Related Articles