Spring is the season of vibrant colors, and why not add new colors to your wardrobe to give your wardrobe personality? A great way to do that is to wear only one color at a time or try mixing different hues together. 
Bright, vibrant colors suggest a sense of energy this season. To express this energy in your outfit choices, consider pairing unexpected colors like yellow and green. This is an exciting way to stand out and a fun way to express yourself this spring!
The key to pulling off this look is finding a balance between the two colors. You can use the combination on your entire outfit or use yellow and green as an accent: try pairing them with a neutral like black or white, or even tan.
Trying to find more ways to wear vibrant colors in the spring season? Here are a few tips:
You can try wearing yellow bright accessories.
Yellow can be tricky. It's often associated with being an attention-grabbing color, which can send the wrong message. However, when combined with a tonal color like green, it's just as sophisticated but still puts your personal style front and center.
When choosing accessories, focus on simple and classic pieces first. Bags, shoes, or earrings will work best, as they're versatile and give you more options for how to wear them. In terms of clothing, stay away from bright colors, bold patterns, prints, and loud accessories—they'll bring attention to themselves instead of your outfit.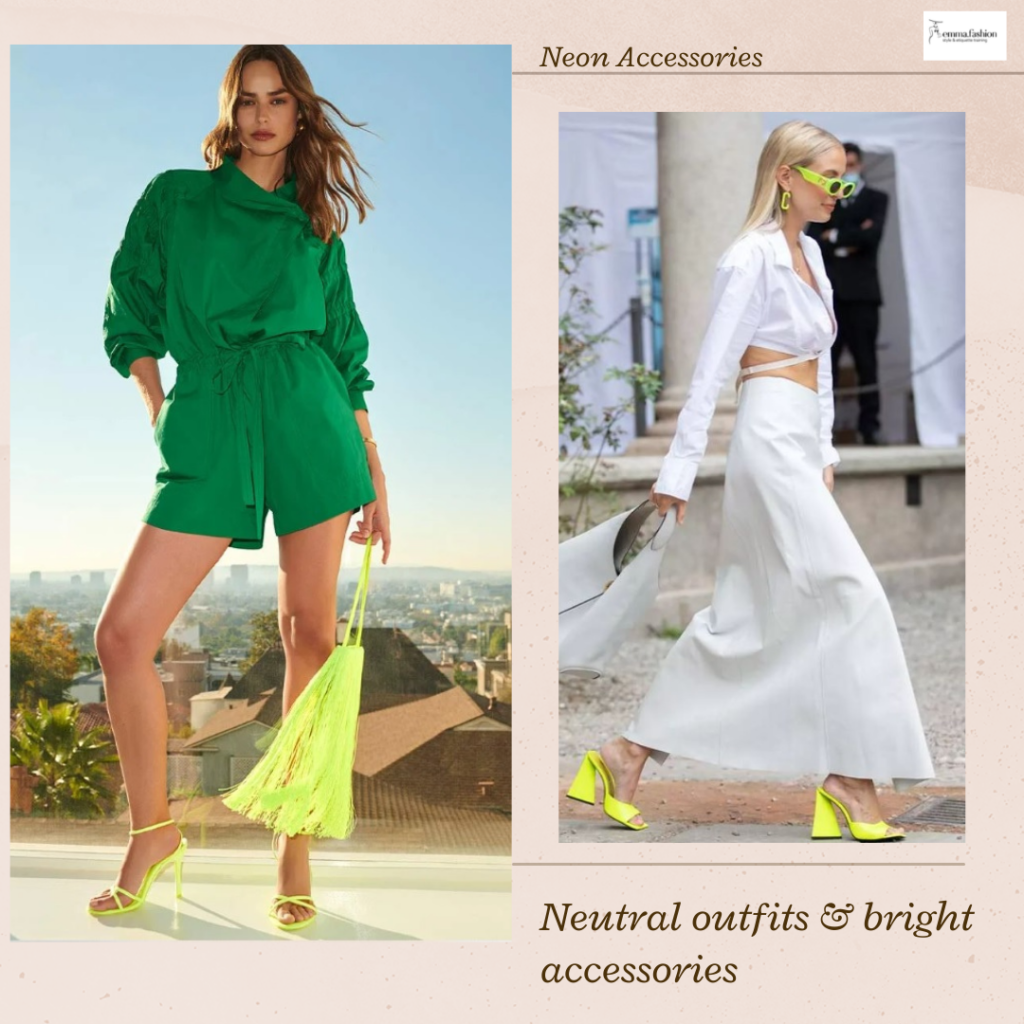 You can also try wearing bright separates.
Wearing an entire outfit in one bright color can be daunting, but you can try wearing bright separates this season instead. For example, try pairing a bright yellow top with deep green pants for a look that feels fresh and vibrant. And at work, choose the less bright color for the bottoms and the loudest for the top, so you don't compete with the attention-grabbing top.
If you want to further tone down the brightness of your outfit to keep your look from feeling too busy, you can choose neutral accessories that blend in with your clothing and let the colors speak for themselves.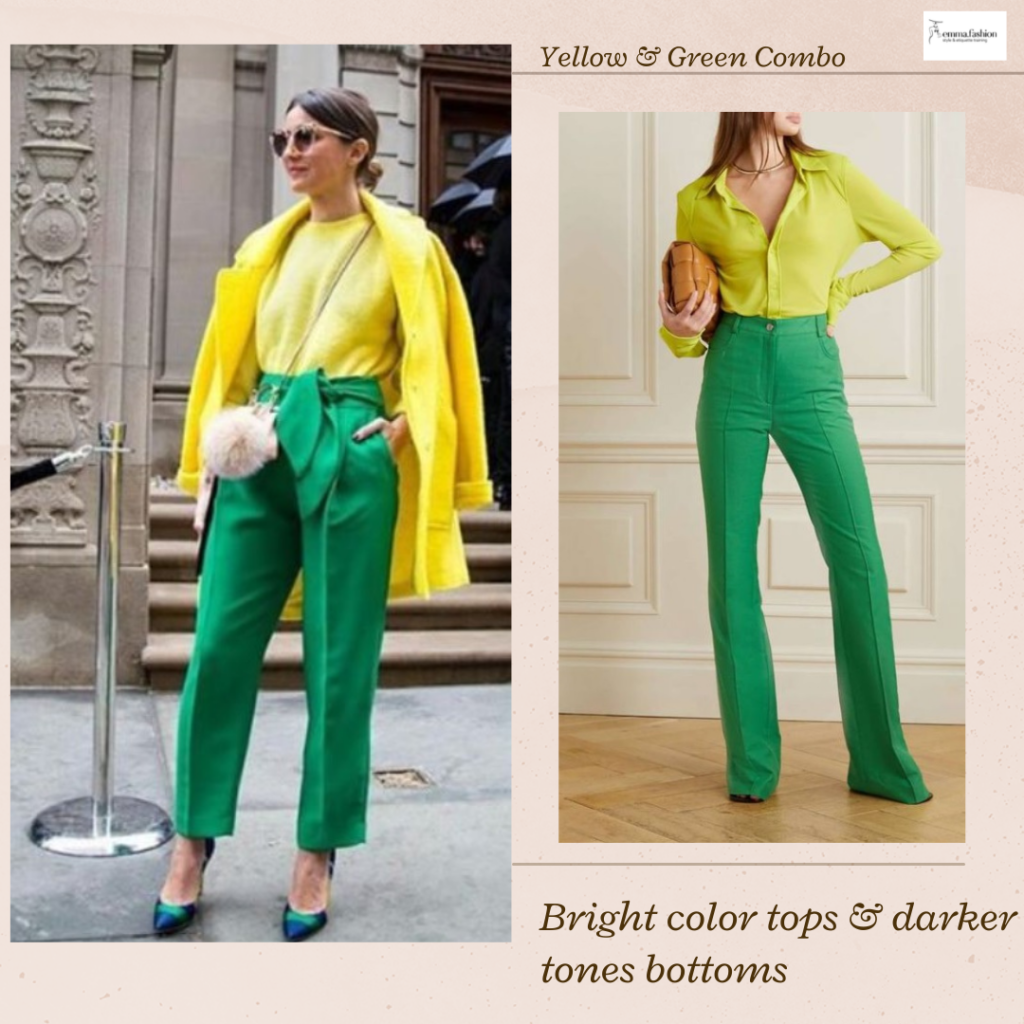 Also, try wearing vibrant prints instead of solid colors.
Spring is the perfect time for wearing vibrant prints because they are fun, colorful, and easy to incorporate into your wardrobe, from dresses or tops down to shoes!
Even though you can't go wrong with a solid top, it's nice to mix up your look occasionally. Try pairing a printed blouse with green pants for an easy way to add color and style. And make sure at least one of the colors in your prints is found elsewhere in your outfit. One rule of thumb when wearing a printed top in a professional environment is to choose the bottoms in darker tones.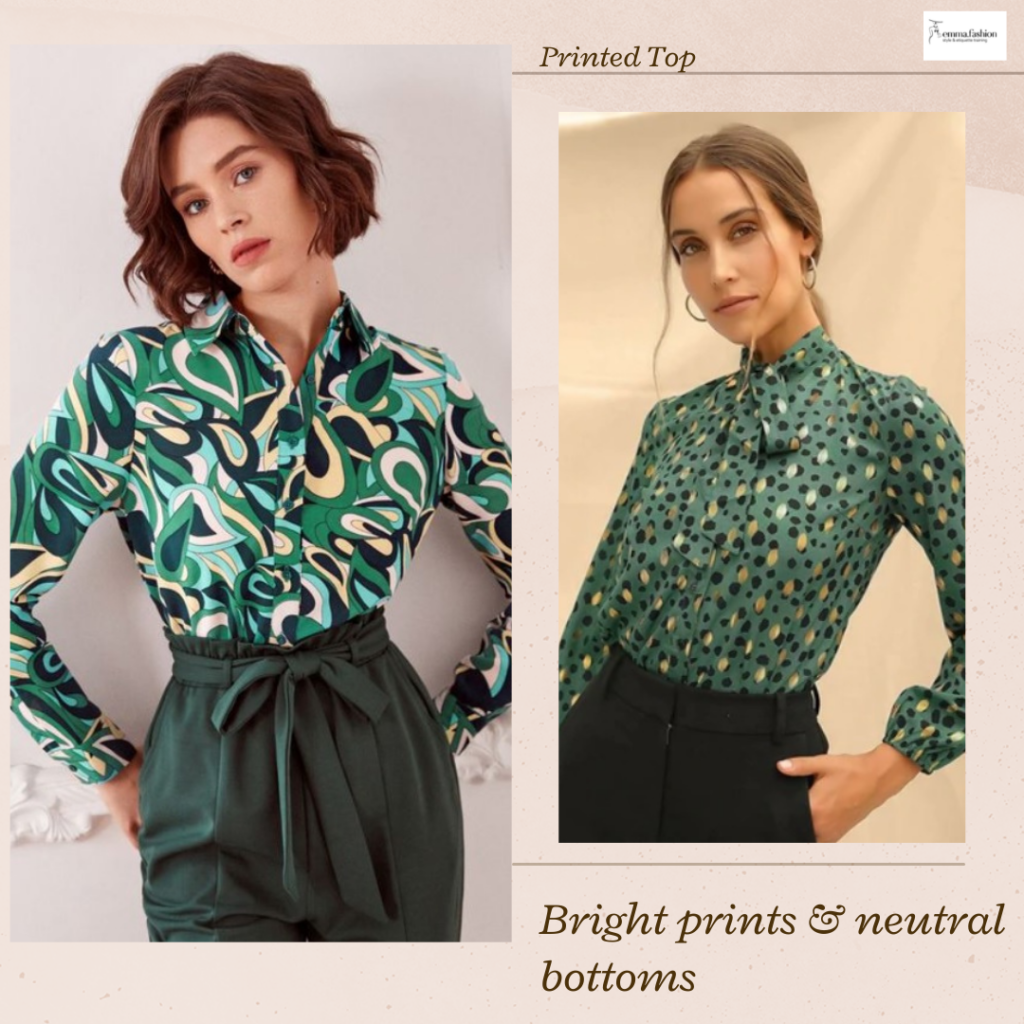 ---
Related Articles