The Kentucky Derby is more than just a horse race. It is an event where women and men from the South showcase their best spring fashions.
The Derby is an occasion for eye-catching hats, elaborate jewelry, and elegant clothes. Ladies typically wear spring dresses, pastel-colored suits, or bold separates coordinating with their Derby headwear and accessories.
The Kentucky Derby is a chance for every woman to express her inner Southern Belle, so embrace your personal style and make a bold statement at the track!
What to wear to the Kentucky Derby
Hats are all about personality, especially for the Kentucky Derby! Consider brim size, crown size, and head measurement while choosing the hat to make your personality shine through.
Which comes first, the hat or the dress? It doesn't matter which you choose first. Pick whichever piece speaks to you, and then make it work with the rest of your outfit.
Whether or not to match can be a tough decision. Matching is a great way to be noticed and sometimes look elegant but blending in is always elegant. So again, it goes back to how you want people to see you.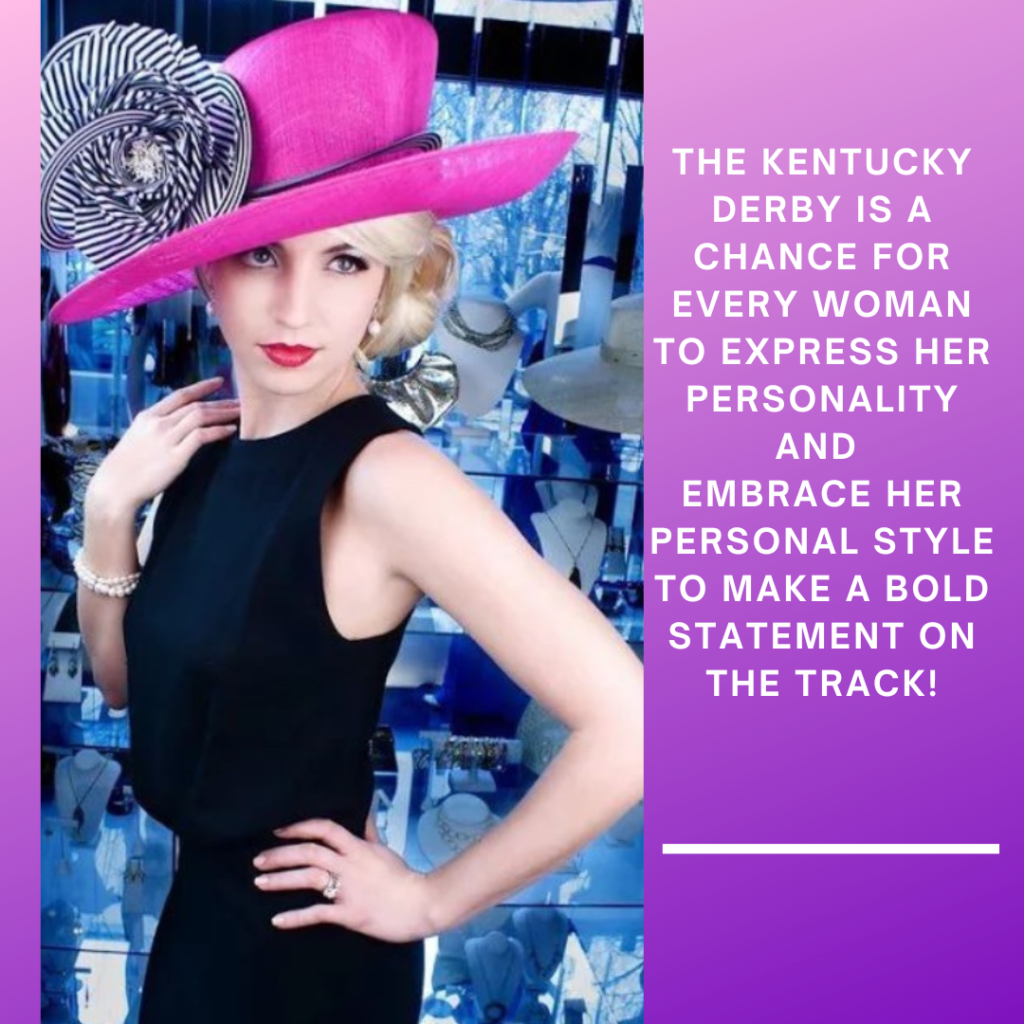 When choosing your dress for the Kentucky Derby, you should keep it simple so that your hat is the star of the show. However, you can also be inspired by the color and excitement of spring and choose a bright or floral dress.
Don't forget shoes with a low heel or sandals to ensure a stylish Derby Day look. The track's a bit slippery, so you might want to bring along an extra pair of flats.
Kentucky Derby hats are the centerpieces of Derby Day fashions, so jewelry should be simple and understated.
Wearing a hat to the Kentucky Derby is believed to bring good luck. Generally, women wear wide-brimmed, traditional "Southern Belle" inspired hats. The hats can be decorated with flowers or feathers, bows or ribbons of any color to express creativity and individuality.
---
Related Articles