It is not that you don't know how to dress, but you don't know what to dress for.
Often people misunderstand the term of formal attire, and because of this confusion, they don't know what to wear when the invitation calls for a formal attire event.
Formal attire for daytime means to look at your best and yes to ditch your beloved jeans. For this special occasion, you can look for a sleek mid-length dress paired with a slight heel, a top handle bag, and minimum jewelry to add a personal touch to your entire look.
Formal attire for the Company Holiday party during the day doesn't necessarily require a suit. You can bring the feeling of the season with a floral printed blazer over a sleek blouse paired with pants or a skirt.
Formal attire for evening calls for cocktail dresses, gowns, and even suits. A ravishing dress and a clutch with statement earrings always show elegance and refine taste. Although you can be dressy wearing tailored trousers with a delicate blouse and sleek heels. This outfit is as effective as a dress.
Often women have a misconception about evening wear and particularly cocktail parties. They look for glamour and blitz, stilettos and revealing dresses, champagne, and confetti as in the Great Gatsby movie.
Cocktail attire is about looking glamorous and revealing just enough with effortless elegance. A dress that hits at your knees or above the knees with an attractive cut, exciting color, and embellishments is the perfect cocktail attire. Finish the look with high heels and statement earrings that exude refinement and elegance.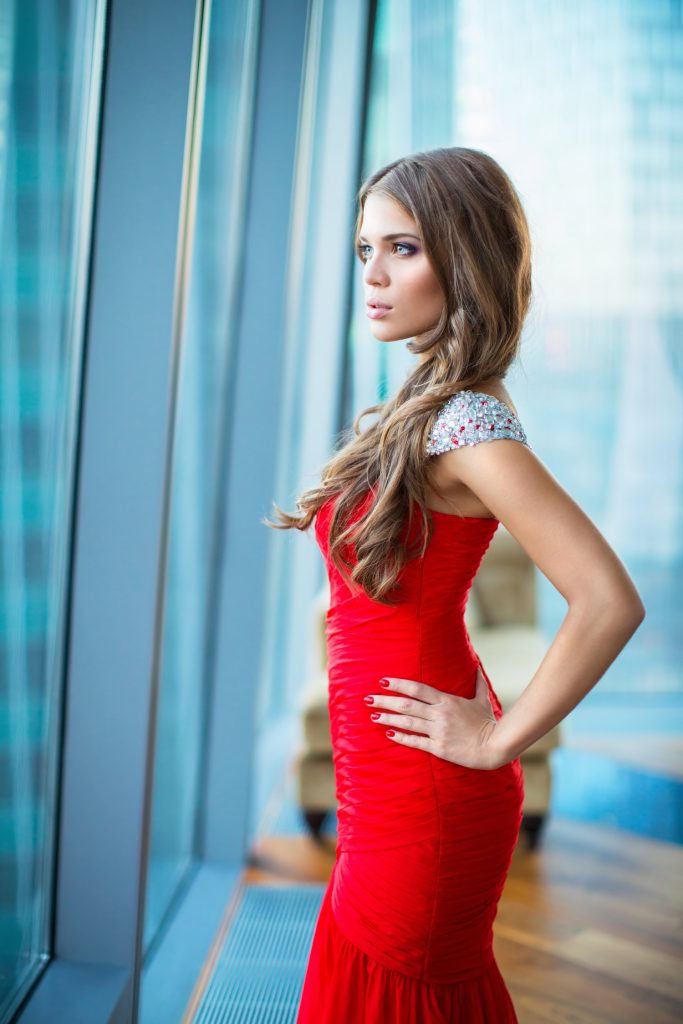 ---
Related Articles