When you choose your clothes for comfort, you will always feel good, and this can hold you back in finding a look that makes you look better.
 Comfort dressing had become the absolute go-to style since last year when everybody adopted a new work-from-home lifestyle. Practical and comfortable clothes were the items that most of us wore every day lounging around the house.
Now with the restrictions lifted, it's about time to reemerge into the world. And it's time to start dressing up again.
But do you fear that you may not feel comfortable wearing a new outfit?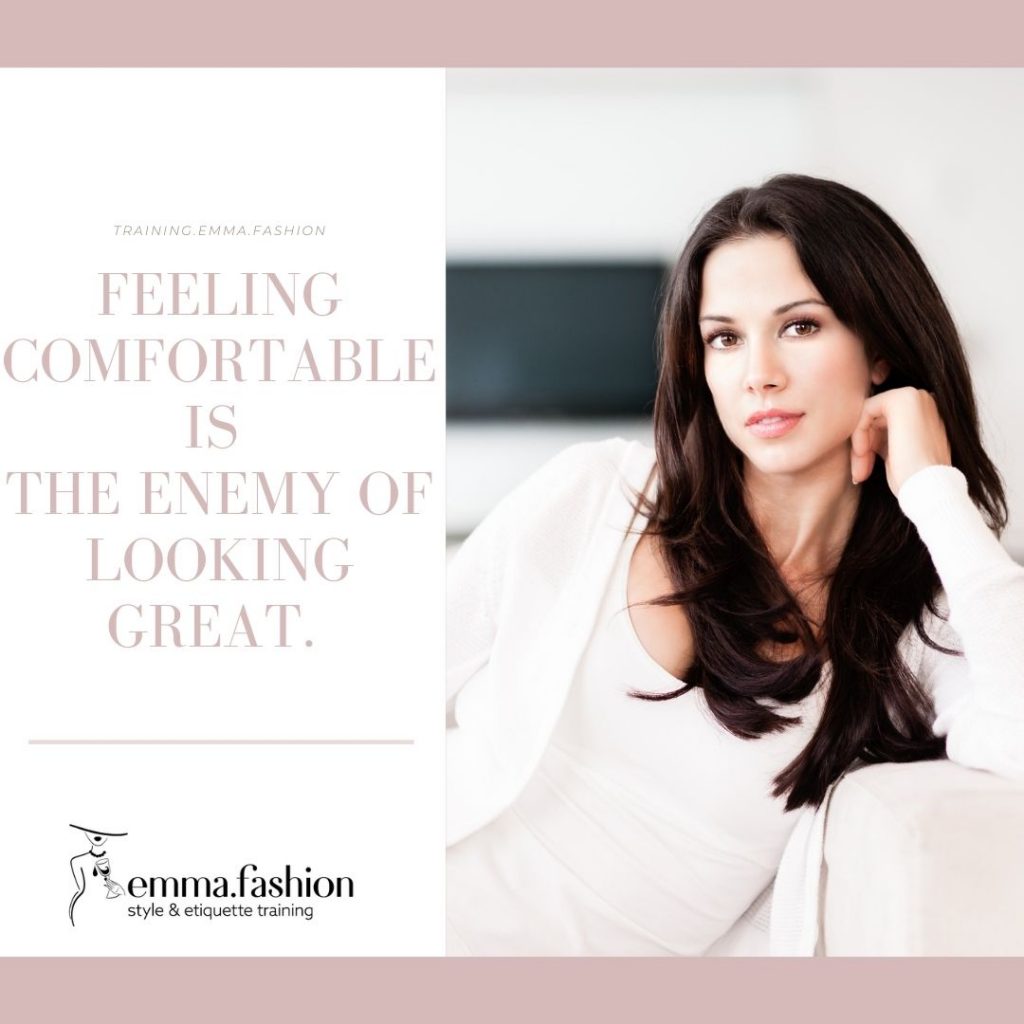 We are creatures of habits.
Breaking an old habit and replacing it with a good one is based on creating a routine that helps you achieve your goal.
Create a new routine by planning your outfits and dressing up every morning, even if you stay home.
Hide your beloved cozy clothes, leggings, and sweats, or better donate them and replace them with garments you used to wear to work. Suppose you are not satisfied with what you have currently in your closet, then go shopping.
 Step out of your comfort zone and try on new styles, prints, and colors. You will discover how much you missed wearing an outfit that makes you look stylish and feel great.
Don't sacrifice style for comfort.
You can achieve both, but you have to push your comfort zone.
Comfort comes with repetition by creating the habit of selecting clothes that are out of your comfort zone. And wearing them day by day, you will get used to, and automatically you will discover that style and comfort can go hand in hand.
It's time to reinvent yourself and put your anti-comfort zone to test by starting to wear stylish ensembles and look great again.
---
Related Articles