The first image that pops up in our mind when we think of preppy style is the collegiate uniform with polo shirts and pleated miniskirts, varsity jackets, and various prints and knitwear. Nowadays, the preppy style reinforces the classic details but with a fresh take on aesthetics.
Preppy style is a variation of classic style that meets a casual and sophisticated aesthetic with an utterly polished vibe. Preppy in modern days brings a note of youthfulness and unique style by pairing preppy details with modern pieces.
Elements of style
Prints & Patterns
Prints and patterns are the key elements for a preppy wardrobe and the staples prints are from traditional stripes and checks to plaid and argyle patterns.
Colors
Start with neutrals as your base like navy, white, beige, and brown, and incorporate some bright hues like green and orange or soft pastels like pink and blue.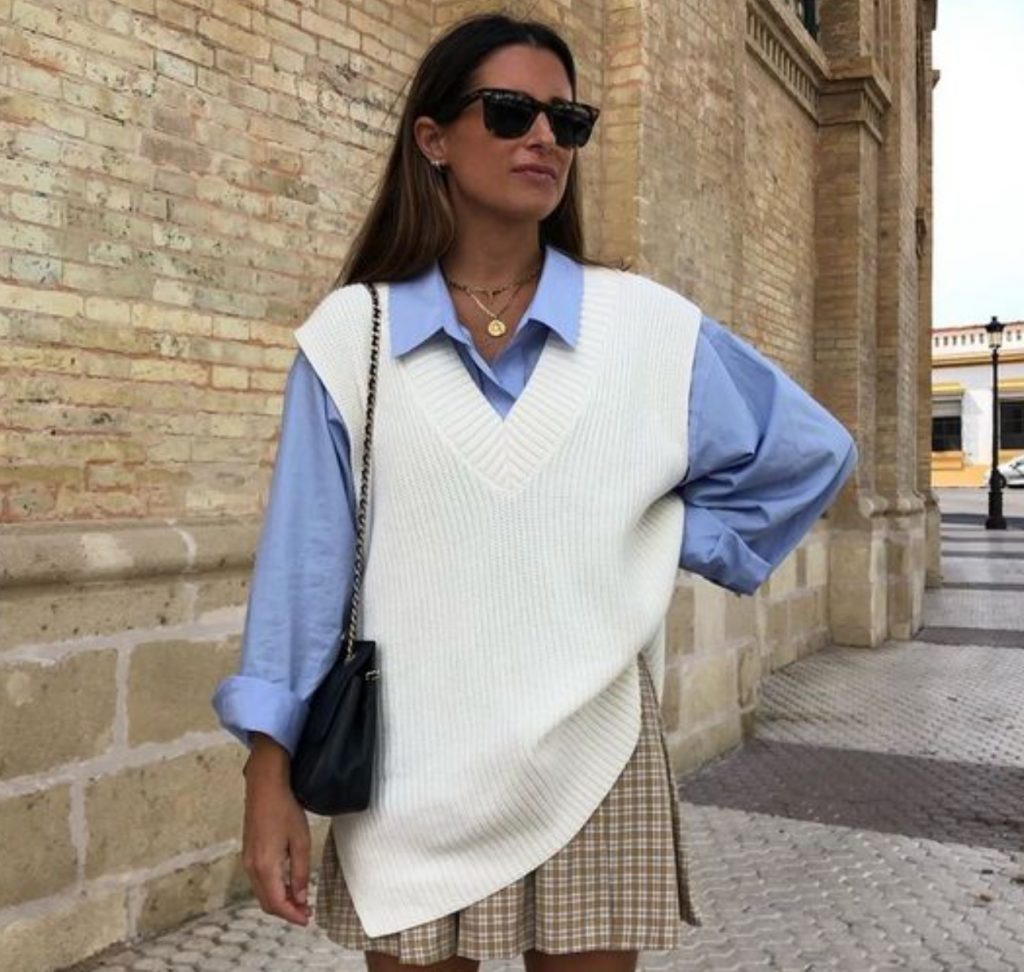 Accessories
Chunky loafers with thick soles are the key for a contemporary preppy style, while the penny loafers are still the sleek signature for the nostalgics of the classic style.
Ladylike shoes like a slingback or T-bar pumps and heeled loafers in neutral shades are the essential shoes for a preppy style. For a modern look, you can choose a pair of leather or suede block heel with a buckle effect.
Belts, hats, scarves, bow ties, and hairbands are small details that can add the flair of the preppy style.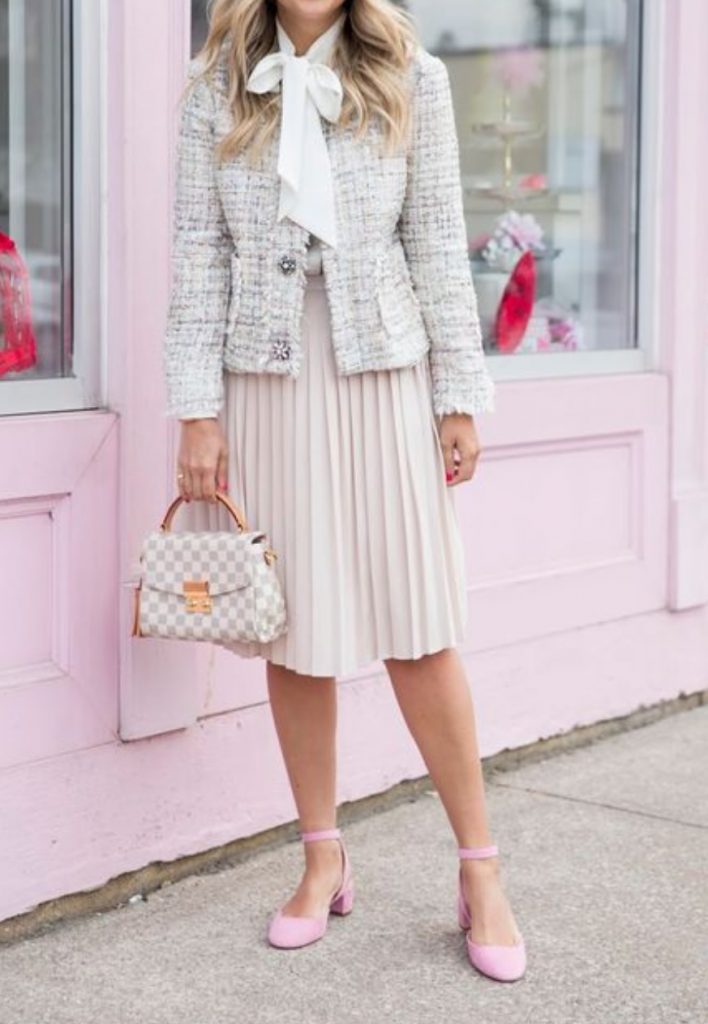 Layering up
Layering up is the trademark of the preppy style, so whenever you can layer up and play with prints.
Team up a collared shirt with a crewneck sweater and create a modern silhouette with overstated collars and mixed prints.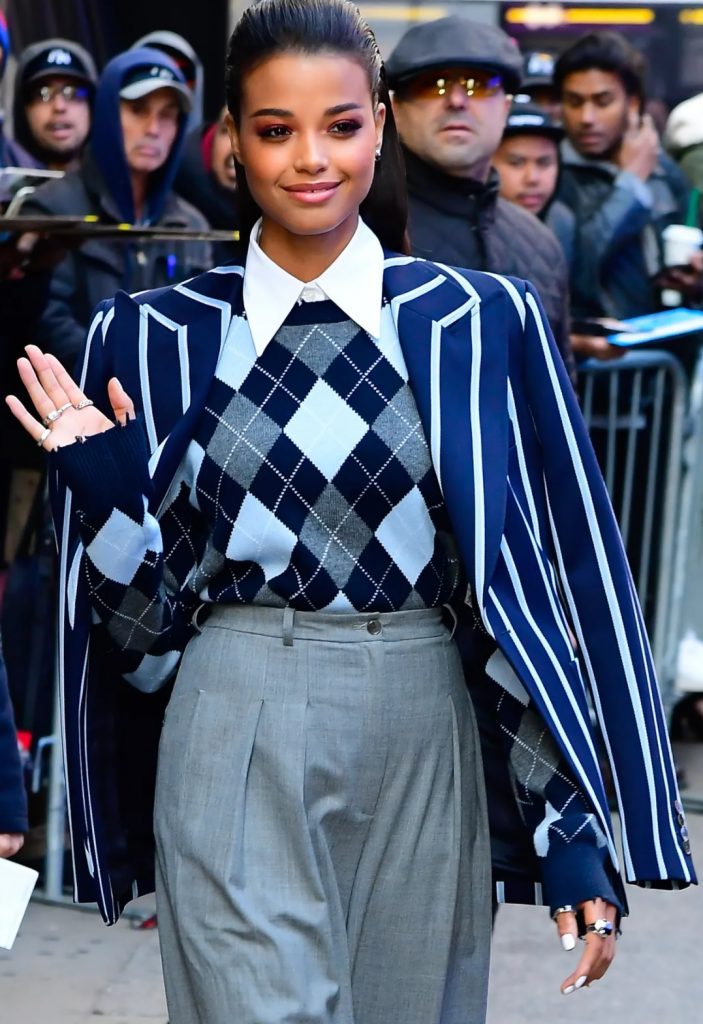 Knitwear
Knitted sweaters with V-neck or crewneck, vests, cardigans, and jumpers are the layering pieces for a preppy look.
Achieve a preppy modern look by pulling a cozy half-zip sweater with stripes over a button-down shirt to bring an elevated twist between classic and contemporary aesthetics.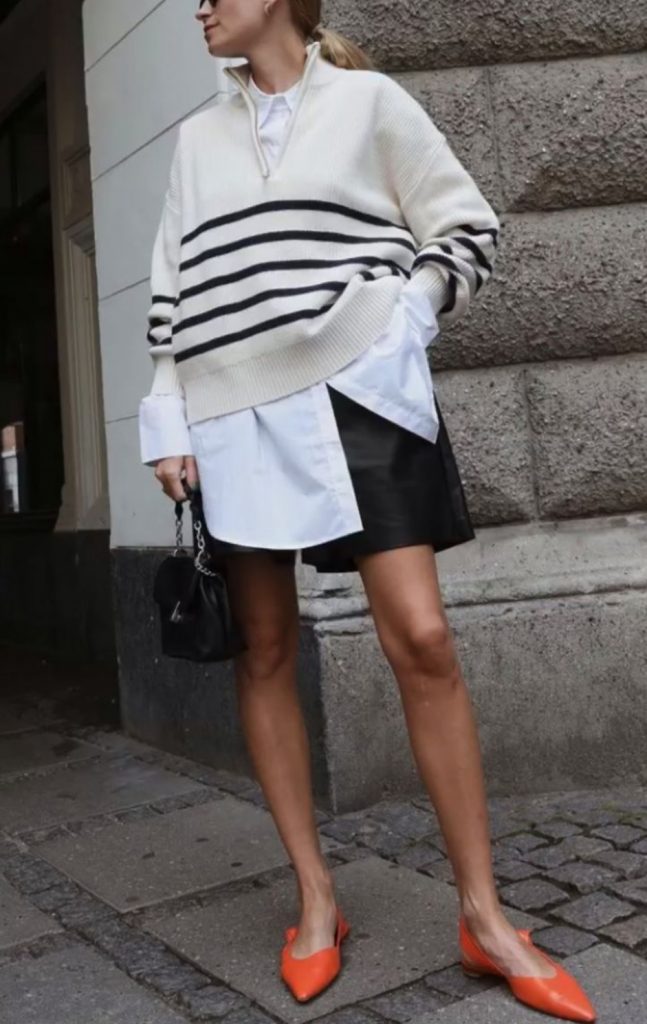 ---
Related Articles