The waistcoat trend for women has emerged this year with a chic and minimal style revealing a modern woman who prefers a combination of comfortable wear with a polished look.
A waistcoat is a versatile garment that gives you an instantly polished look without pairing it with a formal suit. This tailored menswear-inspired piece adds a touch of sophistication to any look.
One of the elements that make this garment so appealing is that it leaves the arms and collar free, offering many possibilities for layering or wearing it with absolutely nothing underneath.
Here you have a few styling tips on wearing a waistcoat that can meet the expectations of every woman who wants to endorse this trend.
Two-piece set
A two-piece set is the go-to summer outfit when you want to feel relaxed yet look polished enough for every moment of the day. First, dress down a waistcoat with a pair of straight-leg pants and sporty shoes or flats. Then, opt for darker tones during the evening and finish the look with heels and a clutch.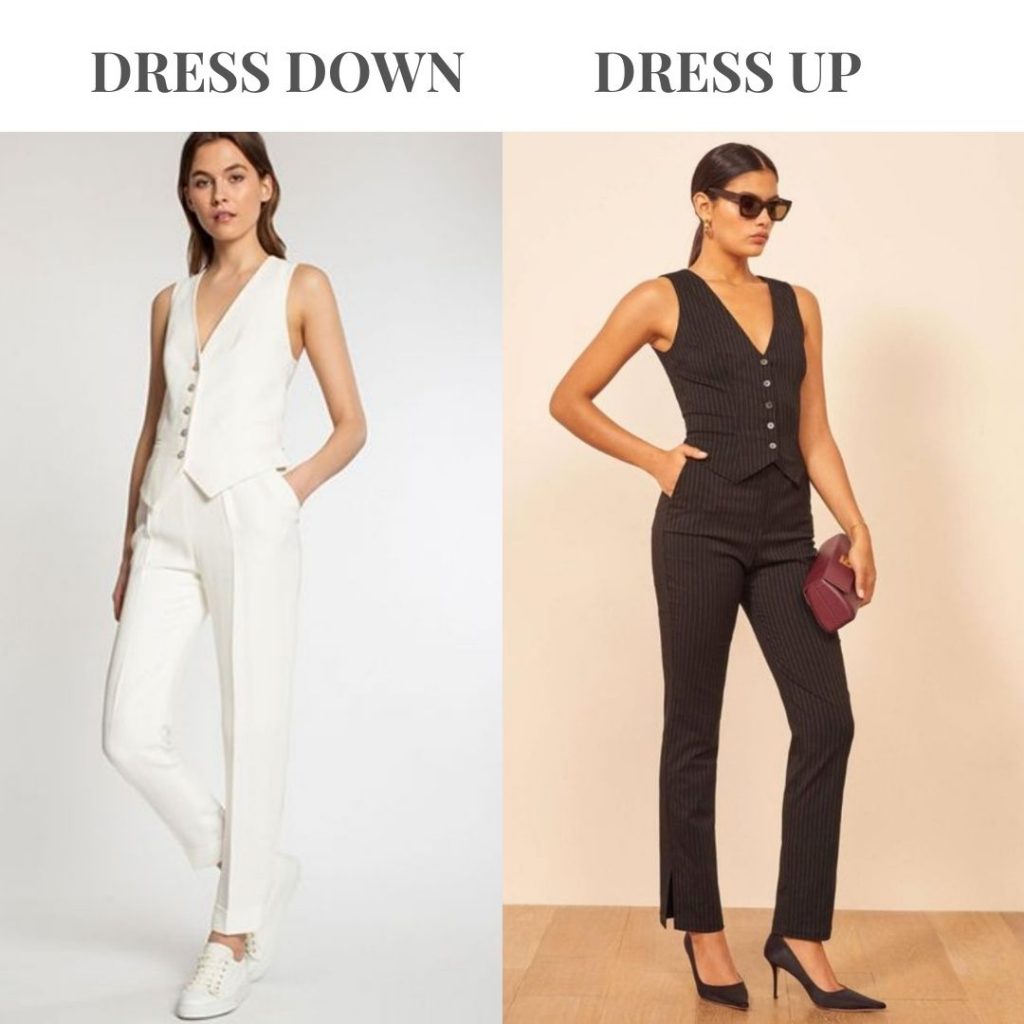 For colder weather, when you wear layers with the same textures as a trench coat, make your waistcoat stand out with a contrasting color but complement the entire outfit.
Layer up waistcoat
The best way to style a waistcoat and look fashionable in cooler temperatures is to layer over a button-up shirt with a cropped or flared pants and heels.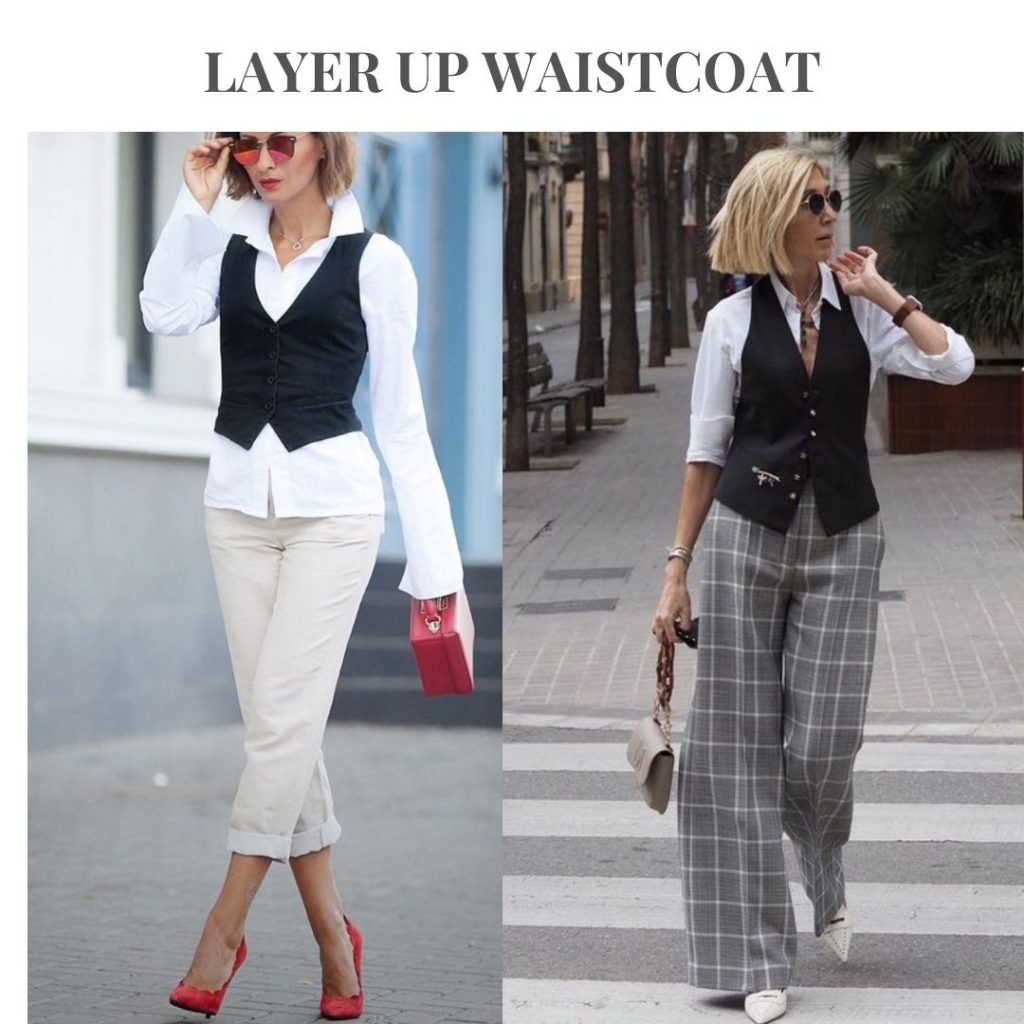 For a more casual look, layer a waistcoat over a t-shirt with jeans and on-trend slides.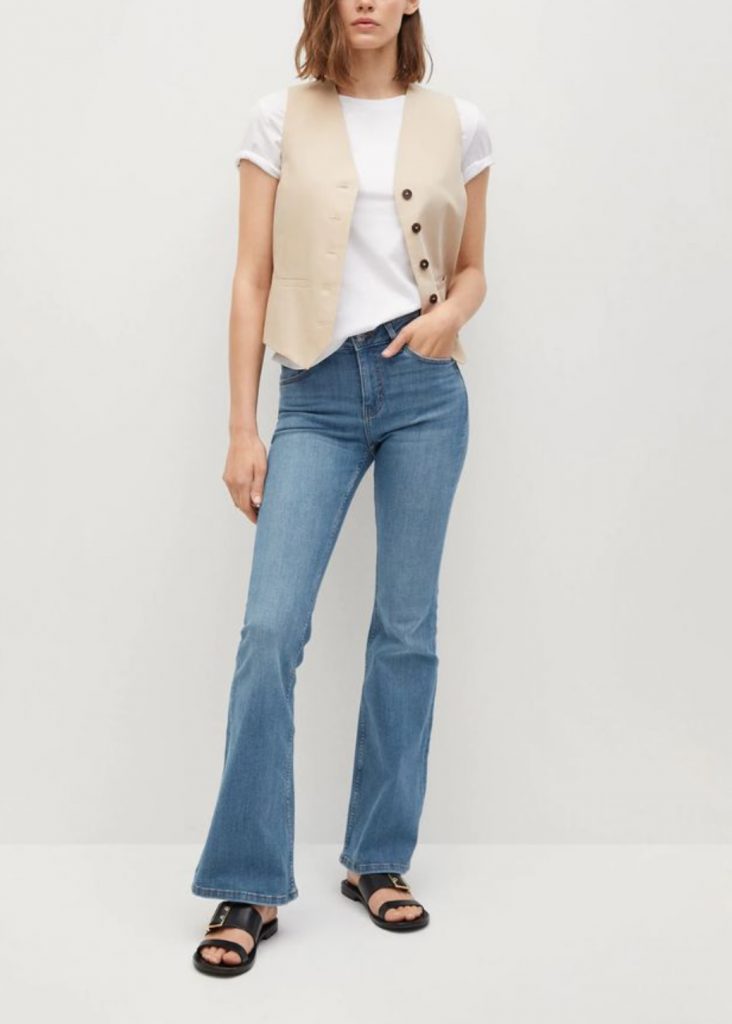 Suit & matching waistcoat
Take a classic approach when you want to look professional or achieve a more formal appearance. For example, wear the two-piece suit with a matching waistcoat by choosing the same materials for your waistcoat as the rest of the suit. As a result, you will create a more cohesive look and attractive suit outfit. Finish the look with accessories to add texture and color and stamp your sense of style.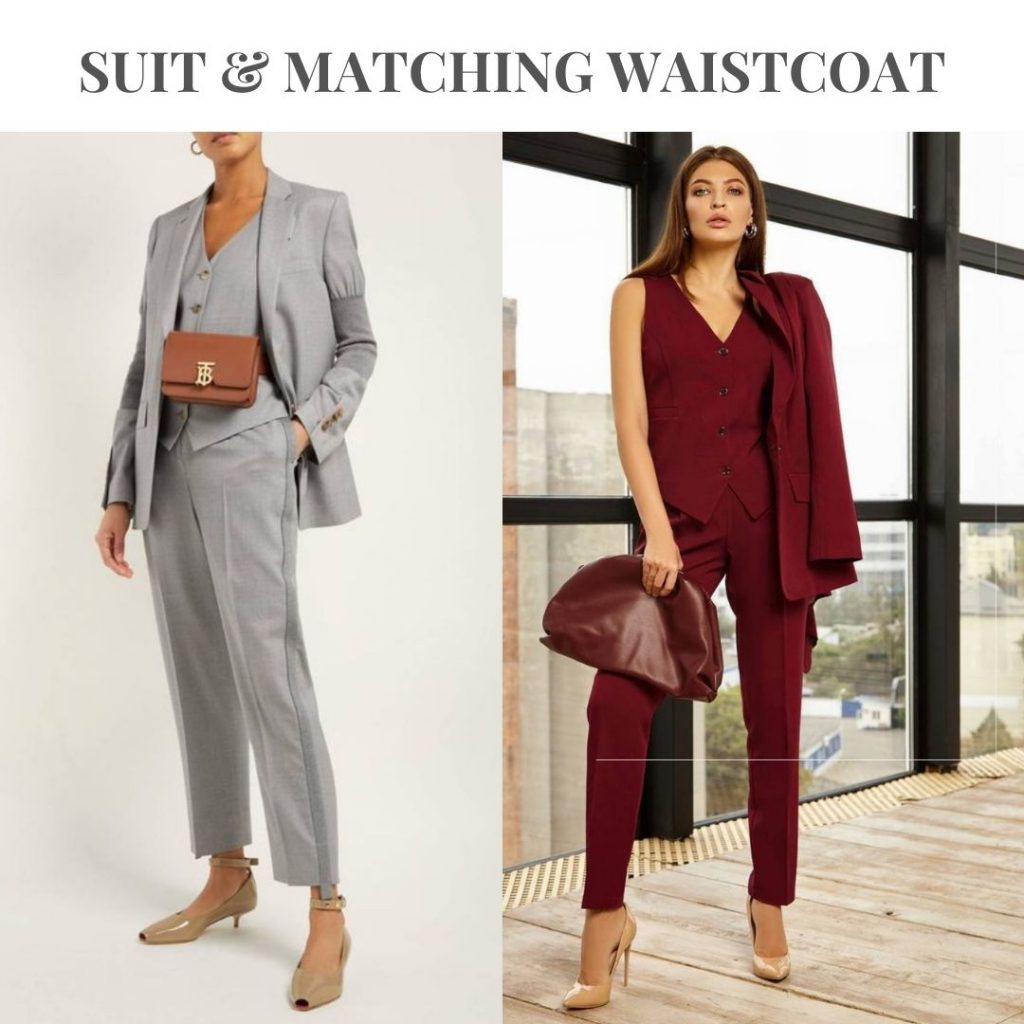 ---
Related Articles