The little white dress is the perfect alternative to the little black dress for summer. It's a versatile and flattering garment that gives the vibe and freshness of the warm season.
Wearing a white dress to the office will get you noticed and create reactions among your colleagues. And knowing a few styling tips on how to wear a white dress to the office will help you make a positive appearance and feel more confident.
4 Essentials styling tips when choosing a white dress
Look for quality fabrics like poplin or cotton blend that drape flawlessly on the body shape.
Select a lined dress or wear a slip to make sure it's not see-through.
Pick the right shade that matches your skin tone. For example, if you have fair skin, then shy away from crisp white and opt for warmer tones like cream or eggshell.
Wear the perfect undergarments and match the undergarments with your skin tone, not with the dress. For example, choose nude undergarments and select the shade that best matches your skin tone. One important rule to take into consideration is not to wear black undergarments.
How to style a little white dress
Wear a blazer or a cardigan over a sleeveless white dress to look more polished at the office.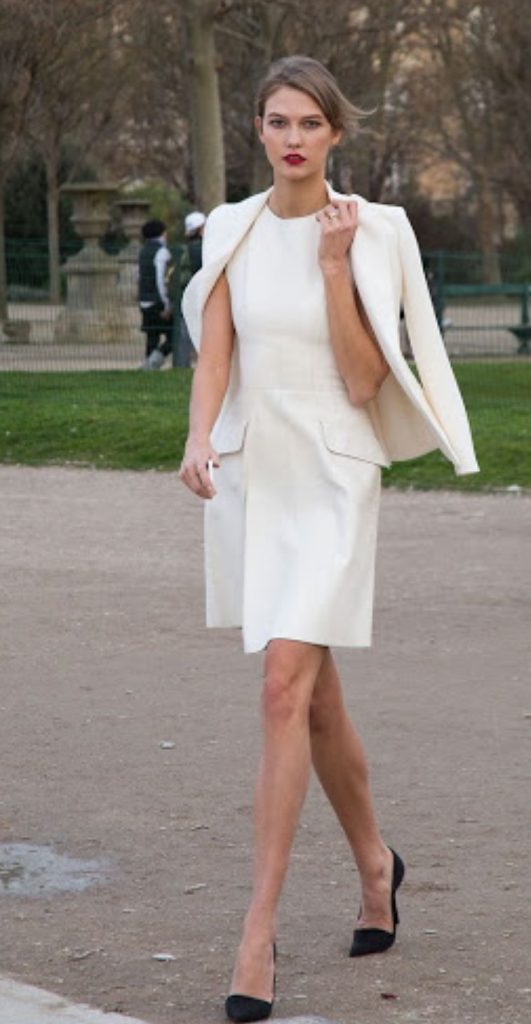 Neutral tones and white shoes are the best options for a fresh look in the summer. 
Nowadays, pairing a white dress with black pumps seems outdated. However, you can pair black shoes with a white dress that has black trimming or you can cinch a black belt around the waist and match with accessoires in the same color.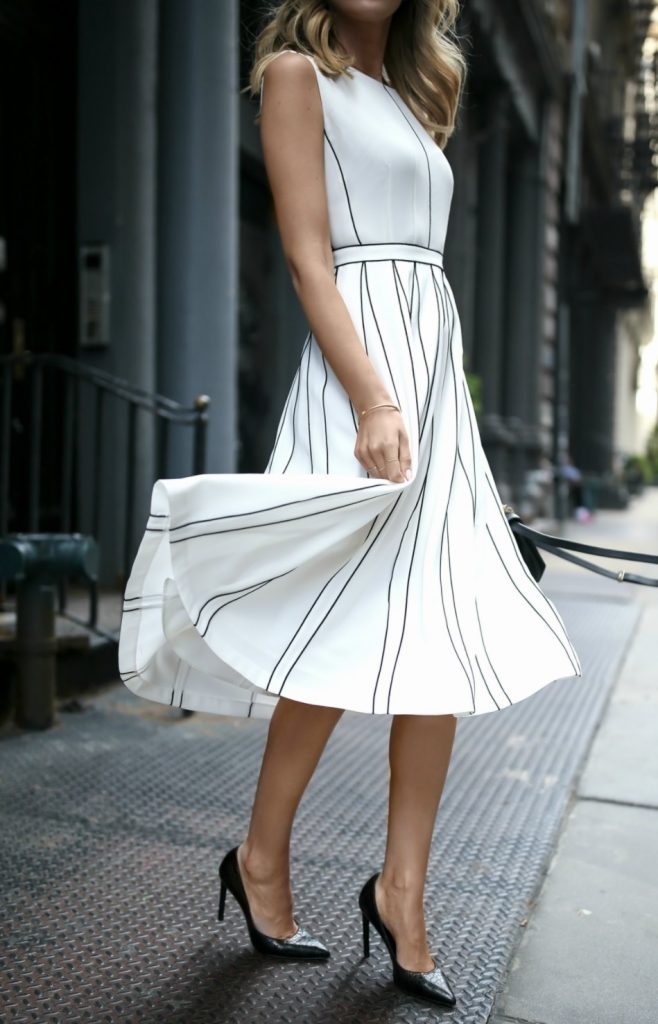 Choose the right length for the dress style
Pencil dress
The lenght of a pencil dress should sit between the knee and mid-calf. Otherwise the dress loses its shape.
A pencil dress above the knee is more for casual occasions, and it's not appropiate for  professional or formal settings.
White blazer style dress
A blazer style dress is a flattering silhouette that gives you more options to choose and above-the-knee or longer length.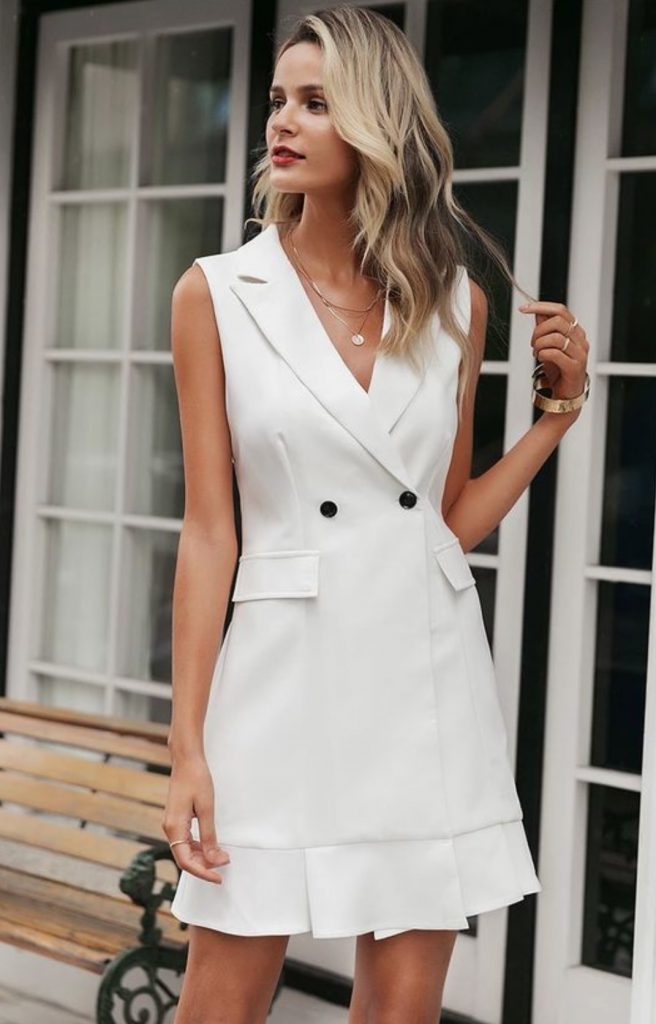 Add a belt
Add a belt to highlight your silhouette and select shoes and abag in different shades to break up the monotone outfit.
Wear a scarf
A scarf is a classic and elegant accessory that gives an alluring charm, adds a pop of color, and speaks personality. 
Wear a bold necklace
Wear jewelry with a white dress and keep it simple and let one piece have the spotlight at the time.
---
Related Articles