Happy 4th of July! It's a day to celebrate the freedoms and values that make America great and a chance to show off your style while you do it.
Here are the top tips for looking good and feeling confident as you celebrate this holiday:
Attire
Wherever you go to a barbecue, parade, or fireworks show, it's important to dress appropriately for the occasion. Keep your look breezy with a simple sundress, and make sure you have a light layer to cover your shoulders at night while watching the fireworks.
Accessorize
Add some pops of color to your outfit with jewelry and accessories like sunglasses or hats but make sure they don't block anyone else's view.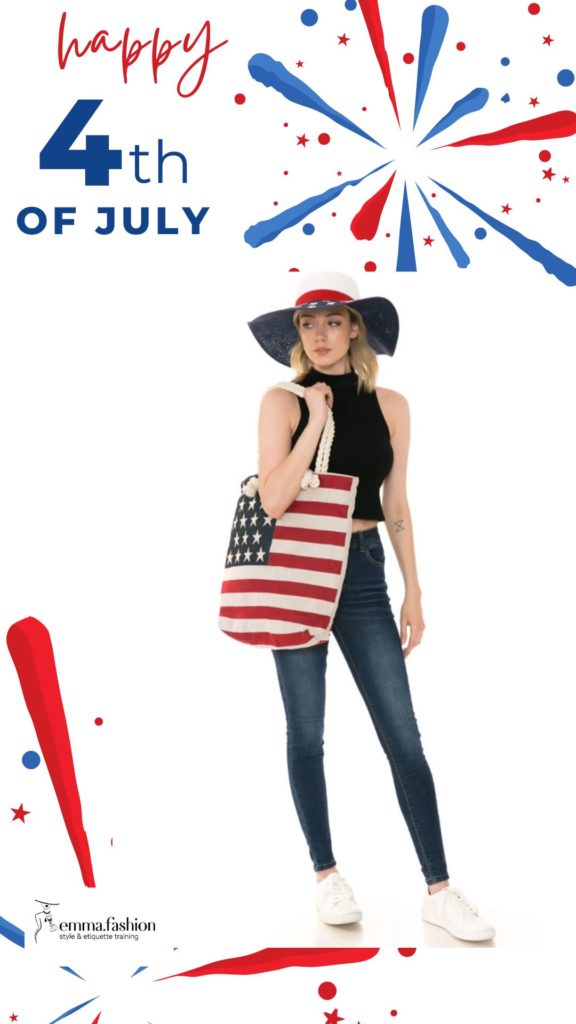 Don't forget your manners
Show up on time for events and respect personal boundaries. And don't bring up sensitive political issues unless you know your listener wants to discuss them.
Be safe
Celebrate the Fourth of July safely by remembering that fireworks are dangerous. If you plan on using them at home, make sure the kids are supervised by an adult and pets are inside the house: keep all fireworks away from people and other items that could catch fire when they explode.
Also, don't drink and drive. If you are drinking, make sure you have a designated driver or find other options for getting home safely.
Have fun
This is a day to celebrate with family and friends, so make sure you enjoy yourself while also remembering what this holiday means for our country.
Enjoy time with friends and family, and have a great time no matter what you do. But, remember to show your graciousness by using the proper manners.
---
Related Articles