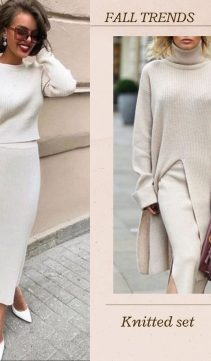 When we think of fall outfits, we visualize warm, soft, and cozy fashion garments.
Read more
Romantic date outfit
A romantic date for Valentine's Day calls for a charming and seductive look. A smooth satin dress and a cardigan is the ultimate date night or day outfit. Classic yet feminine, this ensemble is suitable for a laid – back celebration or an evening dinner at candlelight.
Opt for a dress in a cherry red or hot
Read more