Royal Ascot Racecourse is one of the most iconic sporting events that has been part of British culture for hundreds of years. This five-day event combines sport, tradition, and fashion in a royal manner implementing a dress code to enhance the sense of the occasion and entice people to dress up for the event.
The dress code is the number one rule that everybody should know when attending the Royal Ascot racehorse event. At Royal Ascot, the attire is strict, and a woman should not apply the concept of look-your-best, but she must follow the dress etiquette for this special event.
Royal Ascot dress code
Formal Daywear
Dresses & skirts
Modest cut and length above or past the knee
Bright colors, floral prints with long, flowy dresses
Dresses & Tops
Modest necklines with straps wider than one inch
Sleeves to cover the shoulders
Cap sleeves are the most acceptable sleeve length
Headpieces
A hat, fascinator, or headband is a must-accessory.
Not permitted
See-through fabrics or sheer materials
Strapless, off-the-shoulders/Bardot, spaghetti straps, halter neck
Crop tops, shorts, cut-outs, plunging necklines, and slits
Royal Enclosure
Formal Attire – Dress & Hat
Dress code
The hem of the dress must be knee-length or longer, and the shoulders should be covered and must have a strap greater than one inch.
The headpiece must be worn all the time and should have 4 inches in diameter.
Do not wear strapless, halter-neck, off-the-shoulders dresses.
Fascinators are not allowed in the royal enclosure.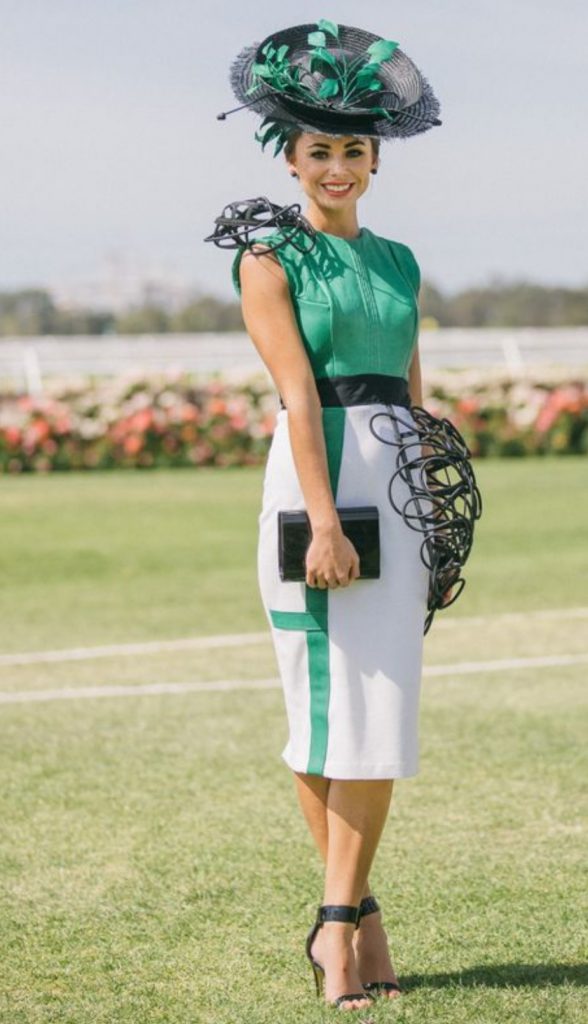 Queen Anne Enclosure
Formal Daywear
Dress code
Dress and hat uniform
Trouser suit or separates but they should match color and pattern
Jumpsuit should fall below the knee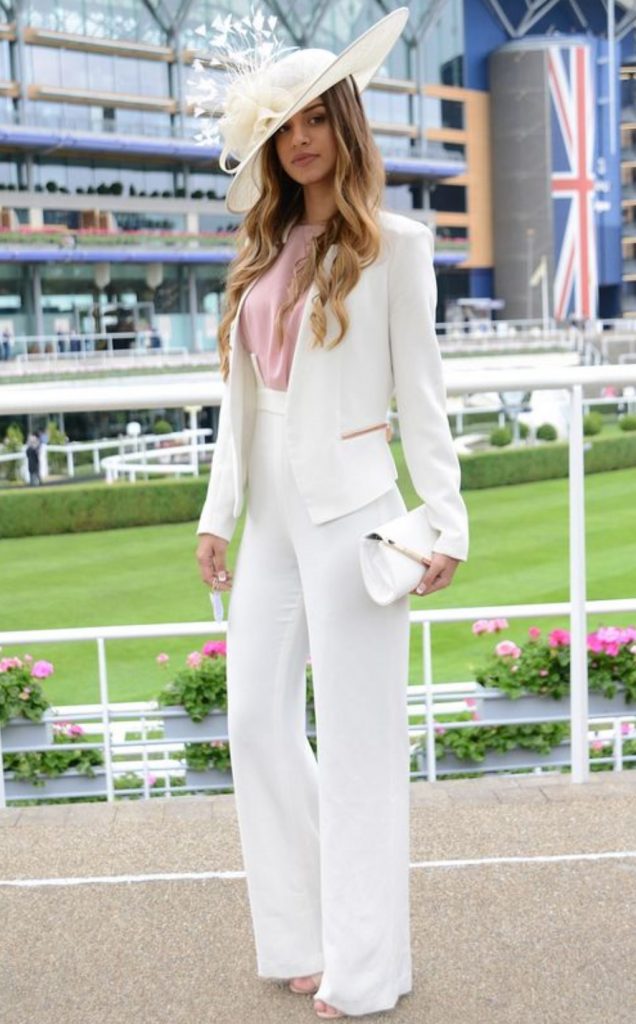 Village Enclosure
Smart Attire
Dress code
You can opt for the dress and hat uniform, ensuring that you do not have plunge décolleté and your shoulders are covered.
The hem of the dress can be one inch above the knee.
You can wear a trouser suit but must be full length, and make sure that the midriff region is covered.
Smaller size hats are preferred.
Do not wear dresses or tops with sheer straps or sleeves.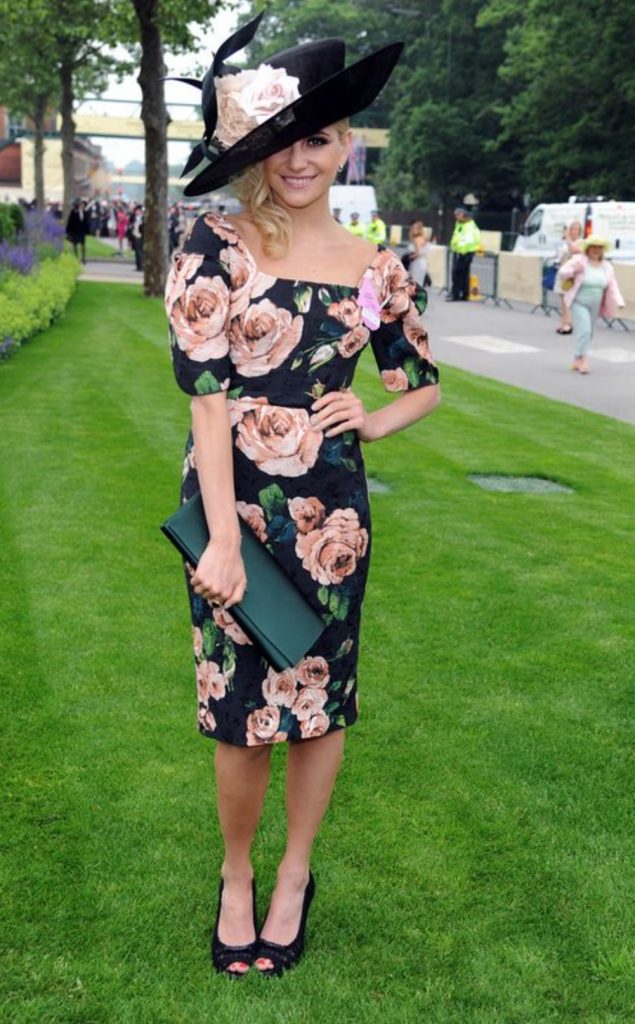 Windsor Enclosure
No dress code is required, but the ideal is to adopt smart attire with a hat, fascinator, or headband.
Do not wear sports clothes, or extravagant dresses, clothes with logos, trendy clothes.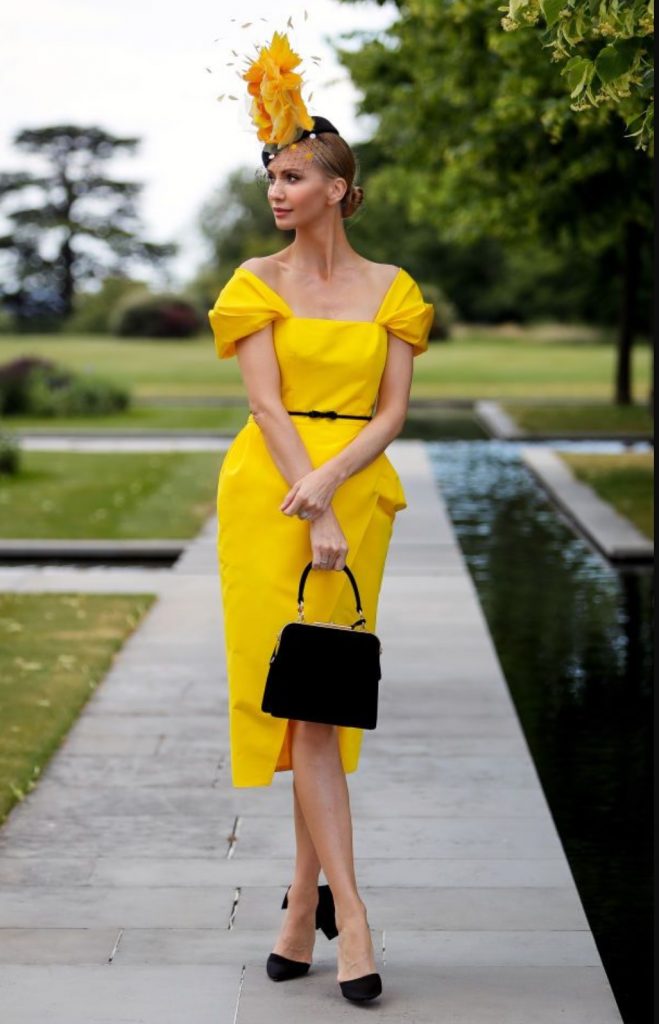 Accessories
Headpieces
Hats, fascinators, headbands are the essential pieces that can make or break the outfit.

Wear stand-out pieces but make sure they coordinate with the outfit.

Oversize hats and quirky headpieces are the centers of attention if you want to race for the best-dressed category.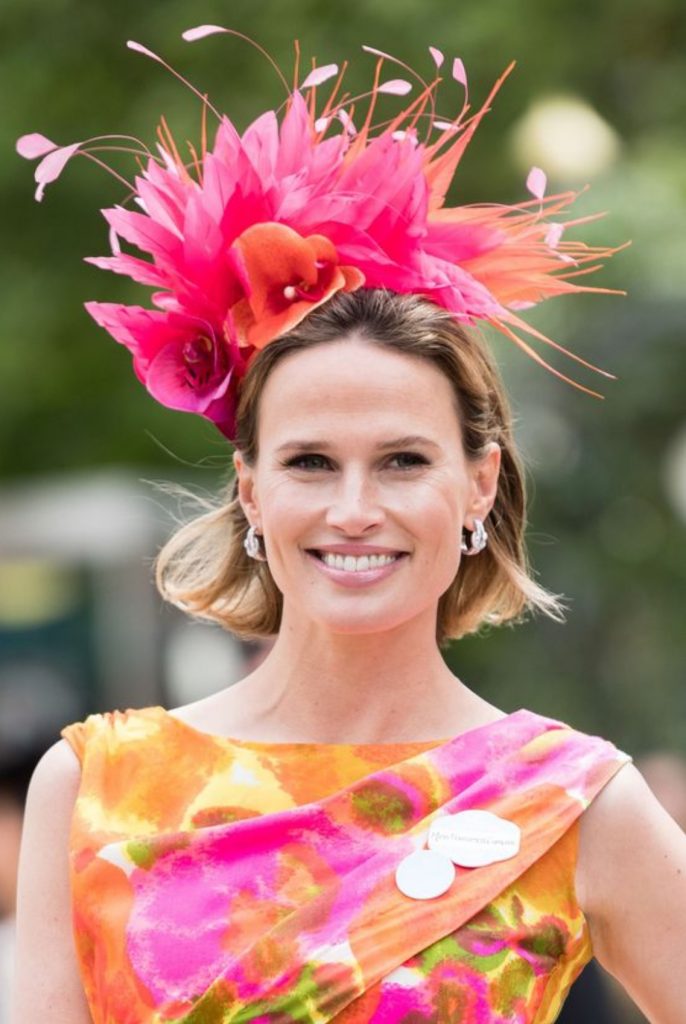 Shoes – combine style with comfort
Dressy shoes are a must, especially for Royal and Queen Anne enclosures. Opt for lower or chunkier heels.
Shoe style: pumps, ankle strap with closed-toe or peep-toe.
Sandals and wedges are the perfect choices for village and Windsor enclosures.
Do not wear loafers or stilettos.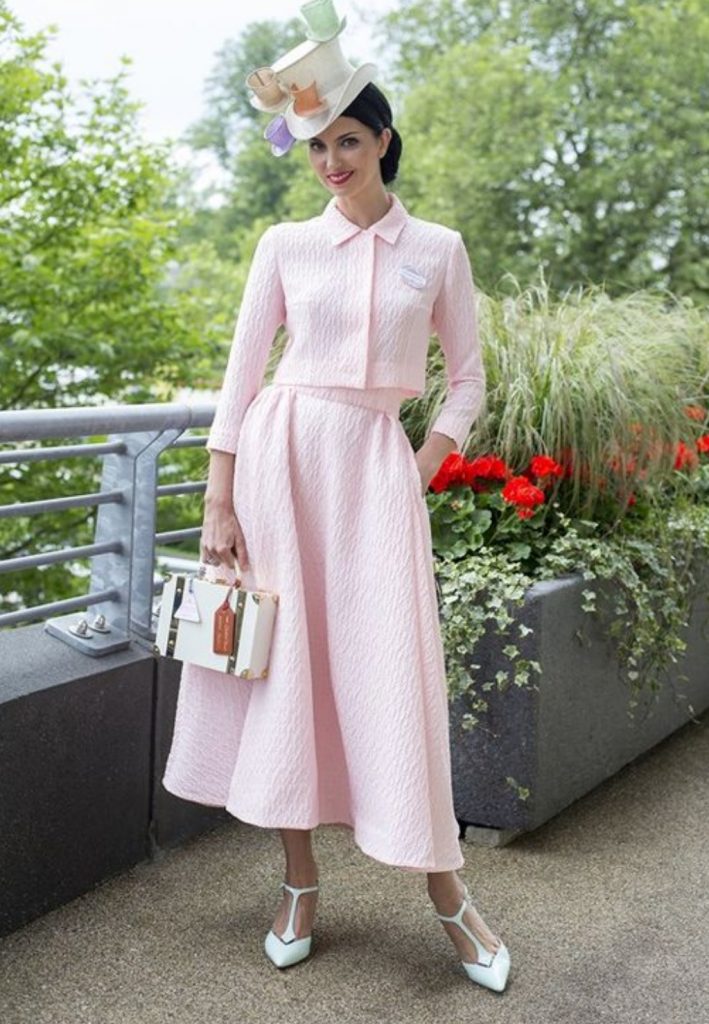 Handbags
The Clutch is the most elegant and royal finishing touch.
Preferably, the bags should be in small sizes.
Styles: handle bag with removable strap that you can use when you need your hands to be free.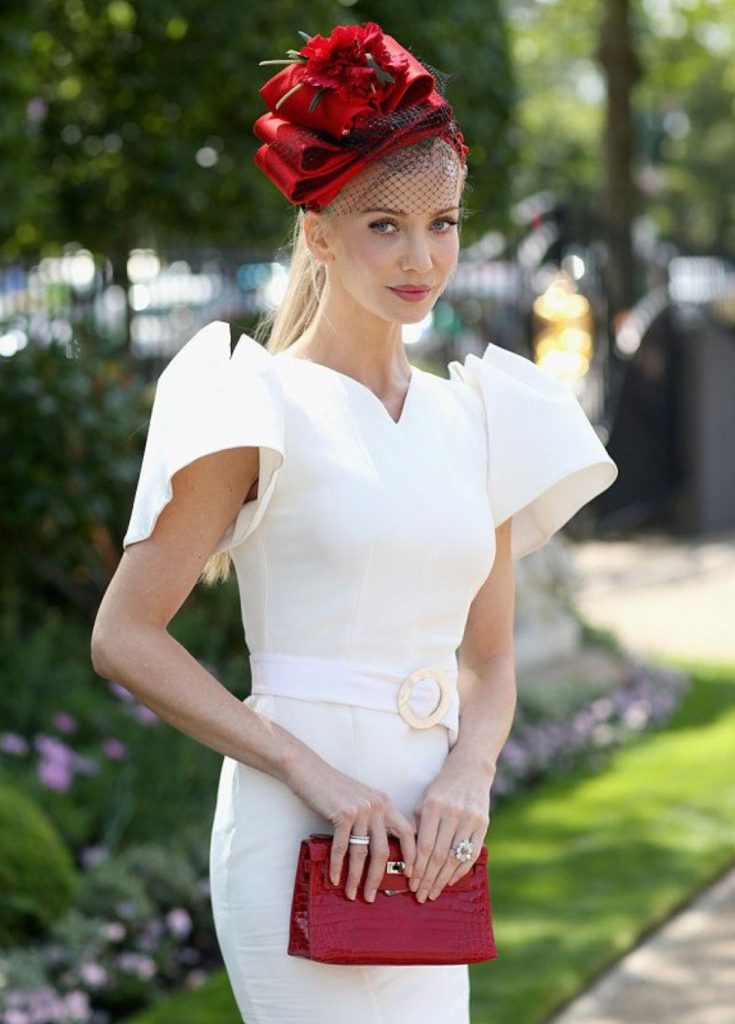 Layers
Duster coats, boxy jackets add a chic and formal look while keeping your outfit dressy.
Do not wear sporty jackets, denim, or leather that add a casual tone.
This event is all about elegance and refinement.
Find more information about hat etiquette here.
---
Related Articles