Sheer clothing is an excellent option for any wardrobe, from more conservative ones to more revealing ones. It is very fashionable and chic, but it's also perfect for warm weather and hot summer days. The way you wear it depends on how daring you are, though. However, what you wear underneath sheer clothing depends on the occasion and the type of dress.
 Here are some helpful tips on adding sheer clothing to your wardrobe, no matter your style!
Under a sheer dress
Your choice of underwear for a sheer dress depends on how much coverage you want to show. A bodysuit or brief is an excellent choice for the former, whereas a longer bodysuit or high-waisted brief is better suited to those who prefer more coverage. When wearing a sheer dress in any area, wear underwear or a swimsuit designed for that type of activity. Typical options are high-waisted briefs, a one-piece, or a combination style.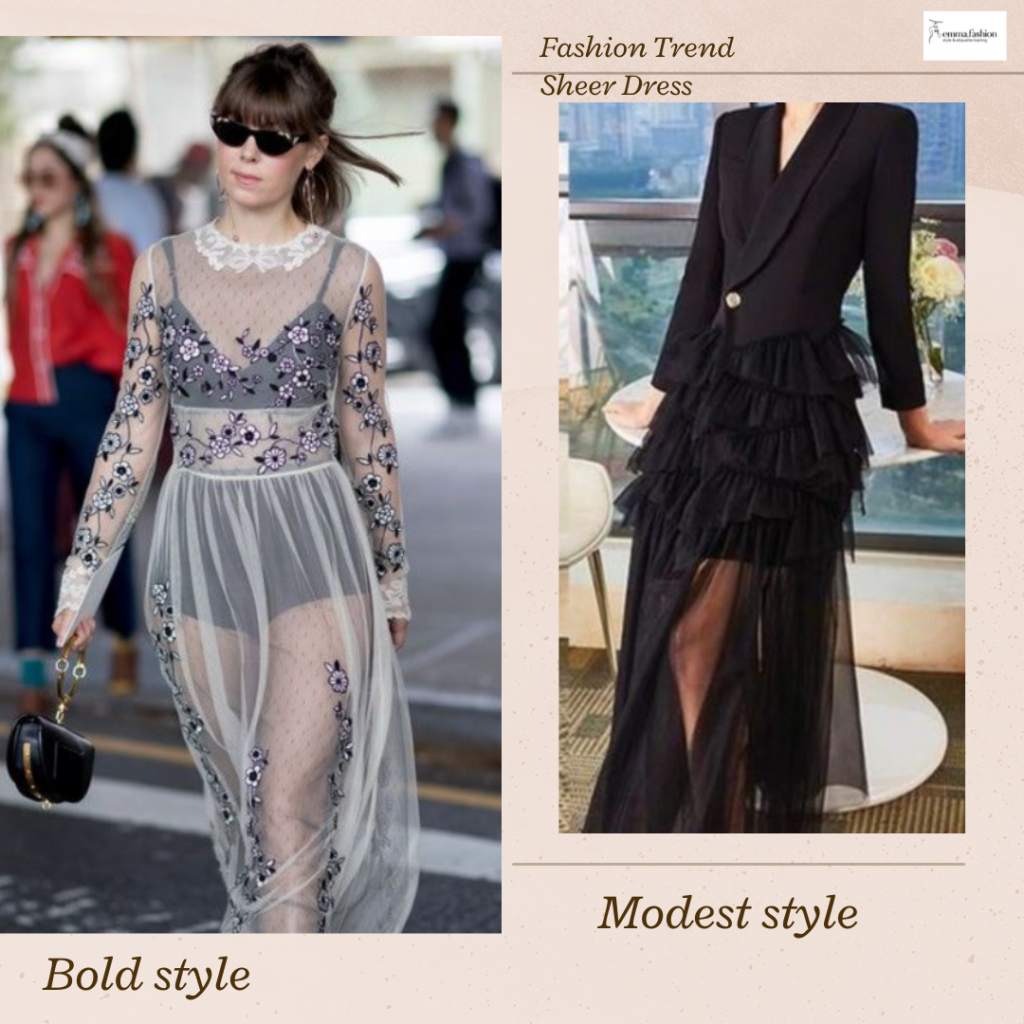 Under a sheer top
If your top is see-through, you'll want to wear a more opaque base garment or a sports bra or nude bra. The most common base garments are fitted tanks or lingerie. When creating your lingerie look, think about the vibe you want to give off and whether the top has much detail.
The outfit's vibe and the top's detailing, such as fringes, bows, and sequins can affect the other items to wear beneath. For example, a sheer top with no detailing may be paired with a bright-colored undergarment to create excitement. But if the top has details, stick to essential undergarments like nude bras or tank tops. Try wearing a satin camisole under a sheer top if you'd like your midriff to be less exposed.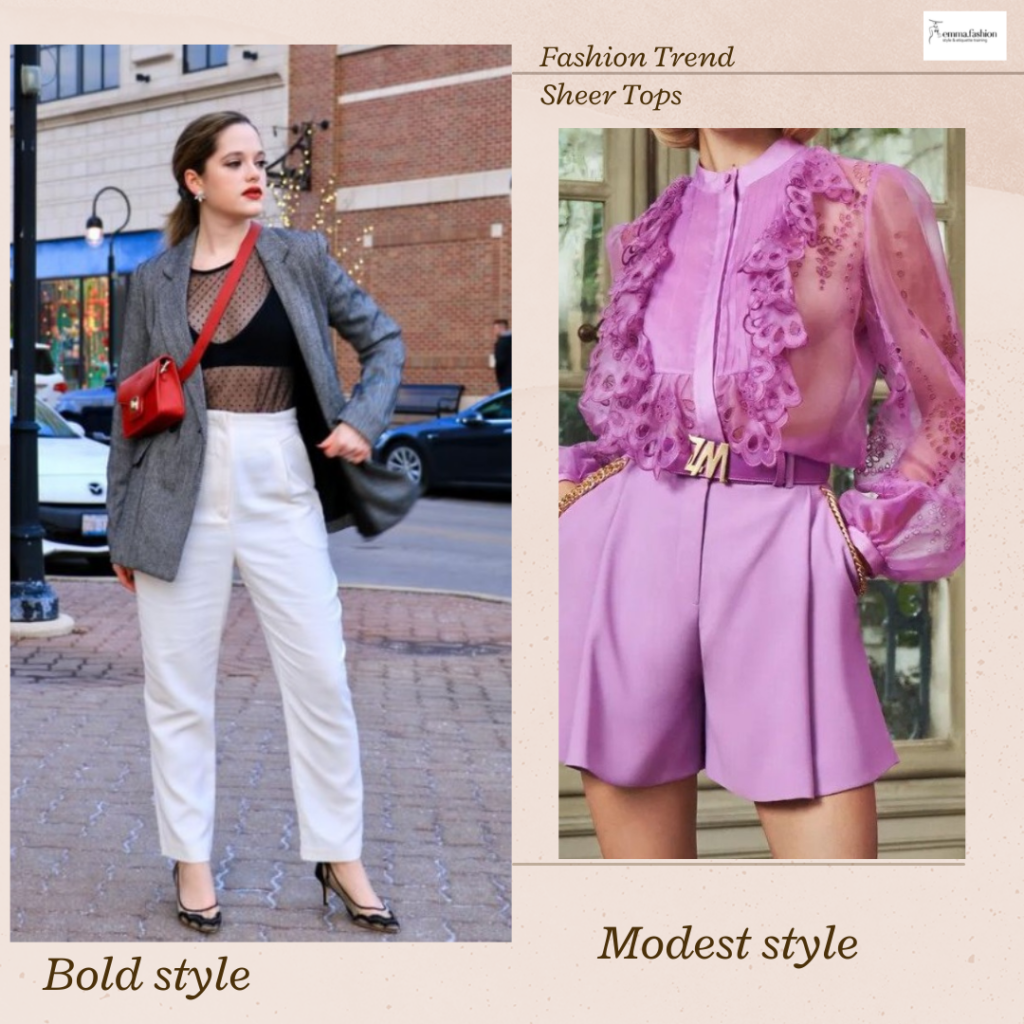 Under a sheer bottom
If you're wearing a see-through bottom, keep your stomach and bottom covered with high-waisted briefs and stick to seamless garments that don't show any naked skin. High-waisted briefs are the stylist's go-to because they are sure to be comfortable and prevent embarrassing wardrobe malfunctions.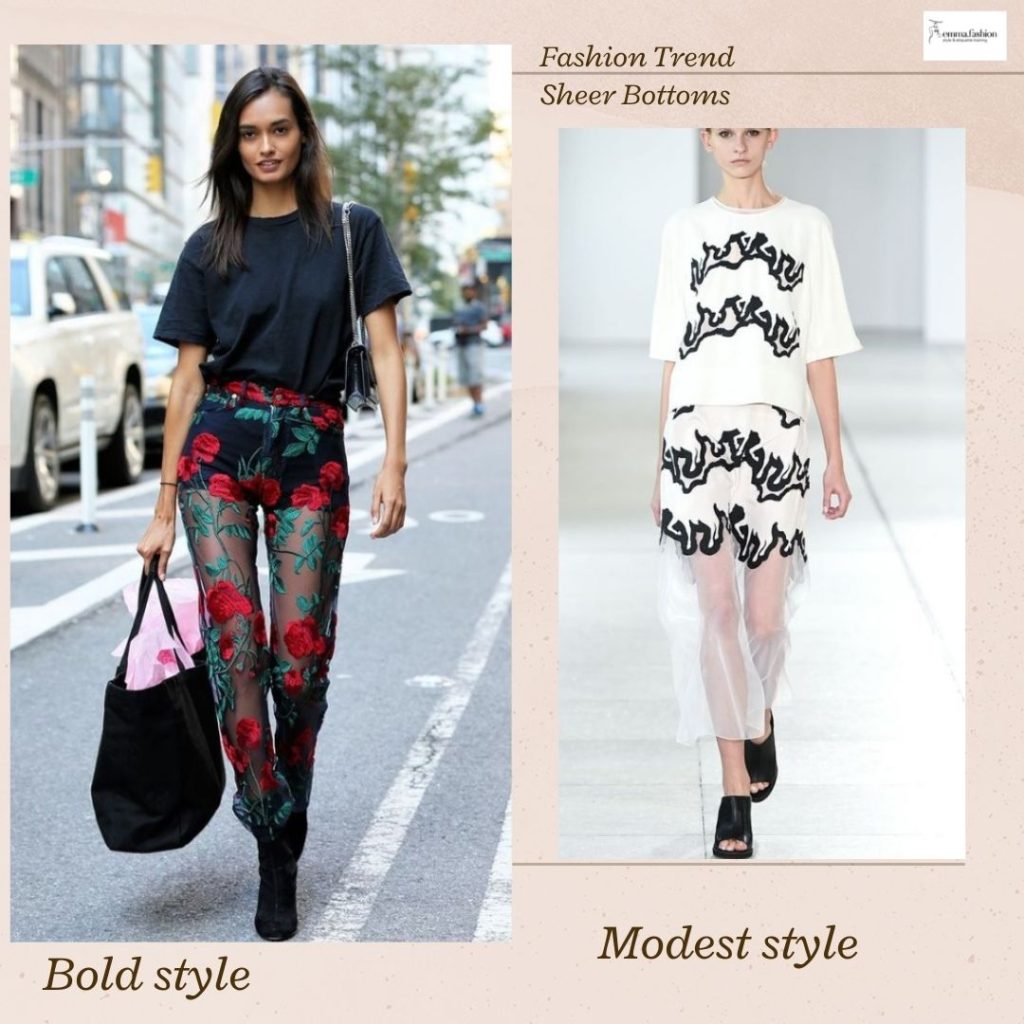 What not to wear under sheer clothes
Skip the thong when wearing sheer clothing; it's only safe for bathing suit bottoms. Besides, it draws attention to the bottom region and takes away from any outfit you're wearing. On the other hand, go ahead if you want to show off your body!
You can wear whatever you want to wear under sheer garments. The only fashion rules that exist are the ones that you make for yourself.
---
Related Articles