This fall, the boyish charm of cargo pants is refined with a bit of sophistication for everyday wear. A new take on this classic style, these pants have been tailored to be slightly more fitted than your average cargo pants. The slight sheen and relaxed fit make them ideal for everyday wear, even if you're dressed up for work or dinner with friends!
Cargo pants for women feel much more like a modern wardrobe staple than they used to. You can wear them for a casual look or for taking a cool-relaxed approach to dressier occasions. But if you want to dress up your cargo pants, it's essential to know how to do it right!
Here's how to dress up cargo pants
Wear a button-down shirt
Cargo pants are casual by nature, so you'll want to dress them up with something that isn't too dressy. A button-down shirt is a perfect solution. It adds extra style and elegance to the look without being too formal or stuffy.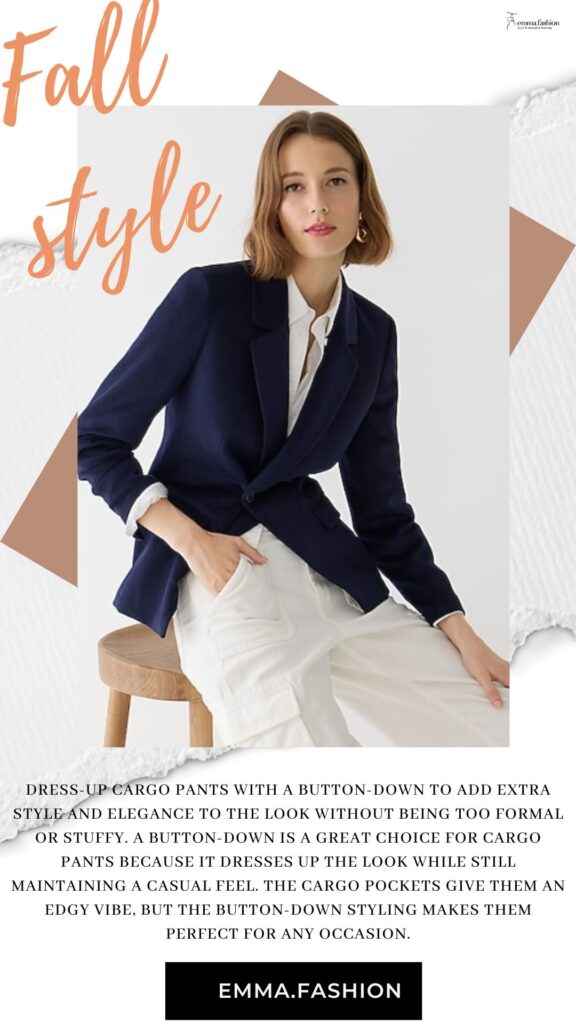 Choose shoes wisely
You'll also want to pay attention to what kind of shoes you wear with your cargo pants. For example, sneakers or running shoes might be too casual for the occasion, while boots or dress shoes may be too formal (or even clunky). Instead, opt for loafers or oxfords if possible—they'll give you an air of sophistication without overpowering the rest of your outfit.
Think about accessories
Accessories can make or break any outfit—and when dressing up cargo pants, they can make all the difference between looking good and great! So you'll want to focus on adding small details like belts, scarves, and jewelry (especially necklaces).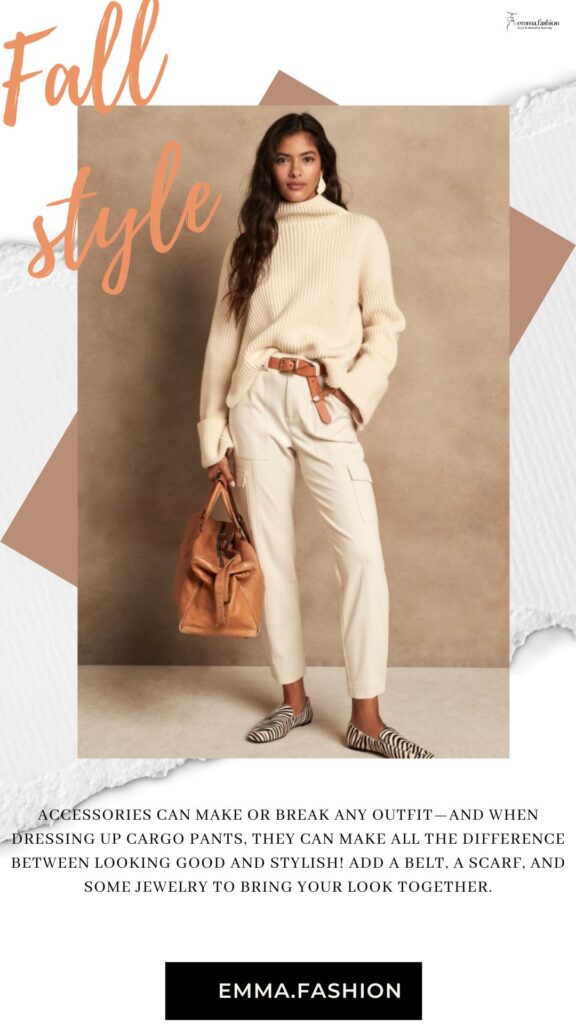 Cargo pants are a great way to add some versatility to your wardrobe. They are a great choice for dressing up, but it's important to find the right pair.
Here are some tips on how to do that:
Make sure the material feels soft and comfortable. The last thing you want is a pair of stiff cargo pants that itch or feel tight! You want to be comfortable. You want to feel like you can move and bend, but you also want to look good. That's why it's essential to ensure your cargo pants are soft, comfortable, and stylish.
Choose a pair that has a slightly relaxed fit—not too baggy, but not too tight, either. But, of course, it's also essential to ensure that your pants are the right length. So it's important to make sure you choose ones that fall just above your ankle bone when standing up straight with your feet together.
Consider the color and pattern of the fabric you choose. The key to wearing cargo pants as a dressier alternative to jeans is to stick with primary colors and simple designs. A deep color like dark blue or black will help them stand out in the sea of khakis and chinos at the office while still being able to dress up with the right shoes and accessories.
---
Related Articles