Tank tops add stylish versatility to your wardrobe, whether you're using them as part of a work outfit, an evening ensemble for an event, or other casual clothes. They can update simple skirts with a splash of color or keep you looking fashionable while you are going to work. In addition, they're fun, flirty, and can be a great way to show off your personality.
However, finding the right tank top isn't always easy. Each person has different tastes and body types, so what looks good on one person may not look good on another. That's why it's important to make sure you pick out the right tank top for you.
Here are some tips to ensure your tank top looks the absolute best on you
When shopping for a tank top, it's important to get the right fit and style for your body type so that you feel amazing in your clothes. For example, if you have broad shoulders, you might want to go with a tank top with some thickness so that it doesn't get lost on your body. And if you wish for something slimmer, look for a fitted tank top that accentuates your waist and has some length so that it doesn't ride up when you lift your arms.
Take your look from polished to casual in a flash by simply choosing the right neckline of your tank top. A square or high neckline looks polished and professional, while a scoop neckline is more relaxed and laid-back.
Wearing the right bra size for your body is important if you want to wear a tank top without looking like you're wearing a sports bra. Pick a bra that fits snugly around your chest/ribcage so that it won't fall and peek out from under the tank.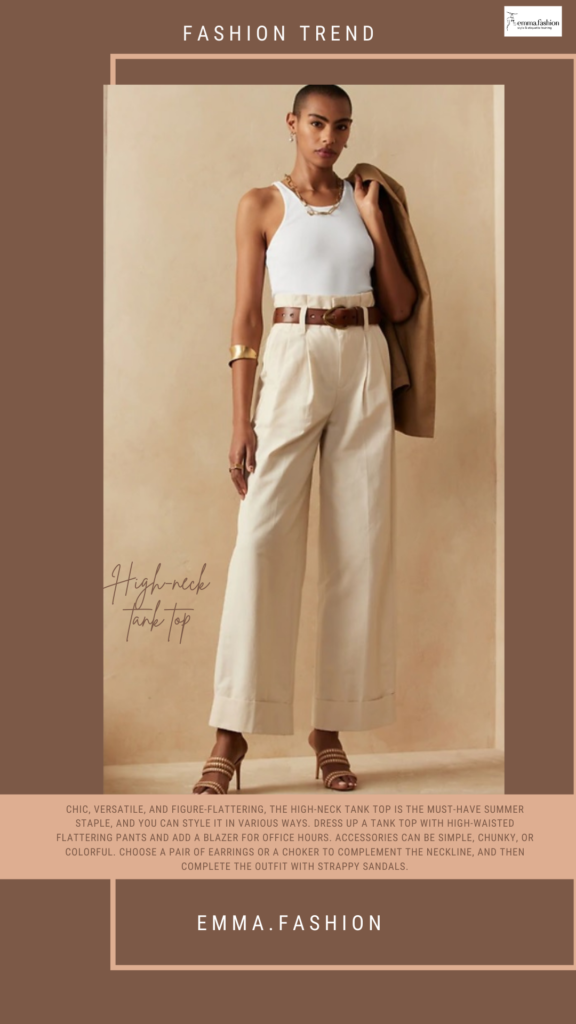 Dress up a tank by layering it under an open cardigan or jacket for a more casual look. You could even pair your tank with a blazer for a business-casual look. Make sure the straps on your tank aren't too wide; otherwise, they might peek out from underneath your suit jacket! You can wear it open or buttoned up, depending on the look you want to achieve.
You should also avoid wearing a tank top that is too revealing or tight and make sure your undergarments don't show.
---
Related Articles