The key to looking good in the summer is dressing for comfort, but not giving up on style.

Emma.Fashion
It's summer, and we're all trying to look our best. But sometimes, we make mistakes that can be hard to see at the moment. Or maybe we don't realize that we are making them. So, to look your best while enjoying the season, you must avoid these typical style mistakes.
Wearing shorts that are too short or tight
Wearing shorts that are too short or tight is a typical style blunder that happens to everyone once in a while. For example, you're ready to go out and have a good time in your new shorts, but when you start walking, your shorts are riding up, and you realize they are too short. So, before buying a pair of shorts, try them on and walk, sit down, and stand up, and see if they fit properly and don't expose more than what's comfortable for you when sitting down or crossing your legs—not to mention it might be distracting for others around you!
The right length is something in between, short enough to show off your legs but not so short to show your cheeks. It's a fine line between showing off and showing too much!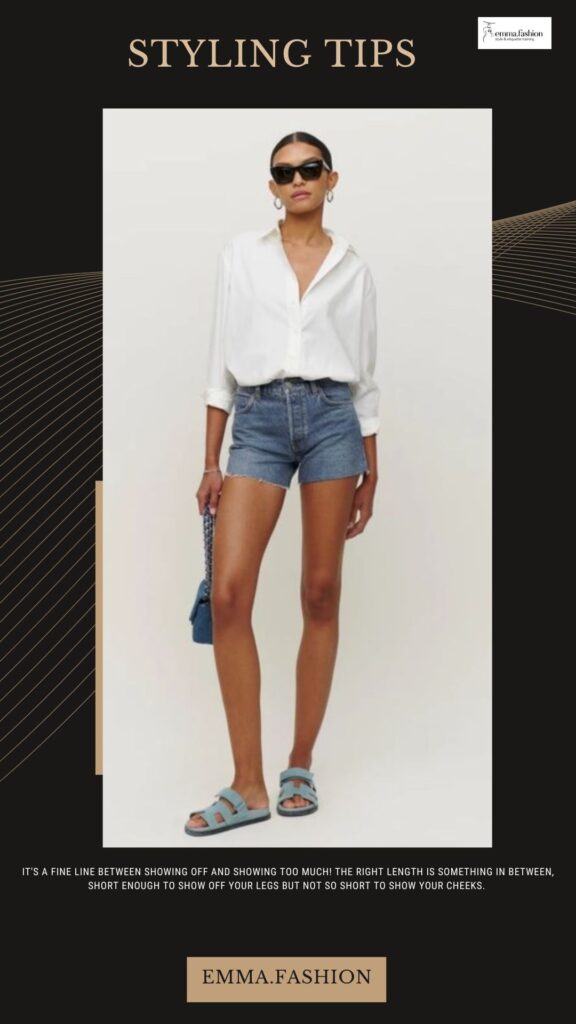 Revealing too much skin
Summer is all about showing some skin without being too revealing but don't do it by wearing something that barely covers your body.
If you have an amazing body, then by all means show it off—but don't do it with just any top! Make sure the cut is right for your figure and that it fits well enough so that nobody can see what color bra you're wearing underneath.
For instance, pairing a cropped tank top with shorts or a tight skirt reveals too much skin. Instead, wear a tank top with cropped pants or mid-length skirts —this will elongate your silhouette while showing just enough skin. Or, style a flowy maxi skirt with a tank top—this will create an optical illusion by hiding any curves you may have.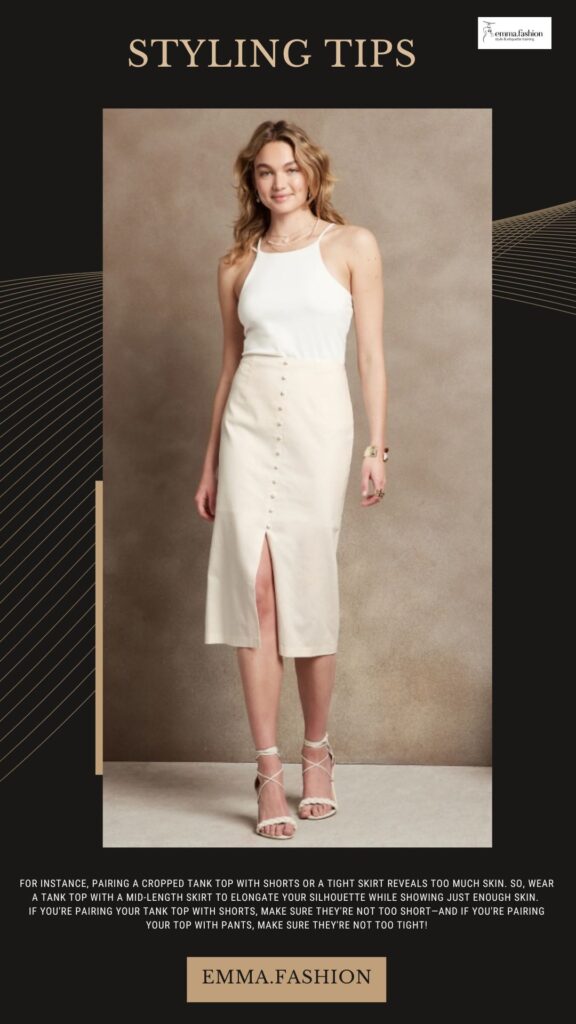 Wearing flip-flops everywhere
Flip-flops are always in style, but they shouldn't replace any other kind of shoe entirely.
Flip-flops are great at the beach or pool but are inappropriate in most other situations. In addition, they're usually too casual for most restaurants and other venues. So, it would be best to think twice before wearing them elsewhere. To avoid looking like you're going to the beach, try wearing flats instead of flip-flops. Add a little style to your look by wearing sandals or flattering flats.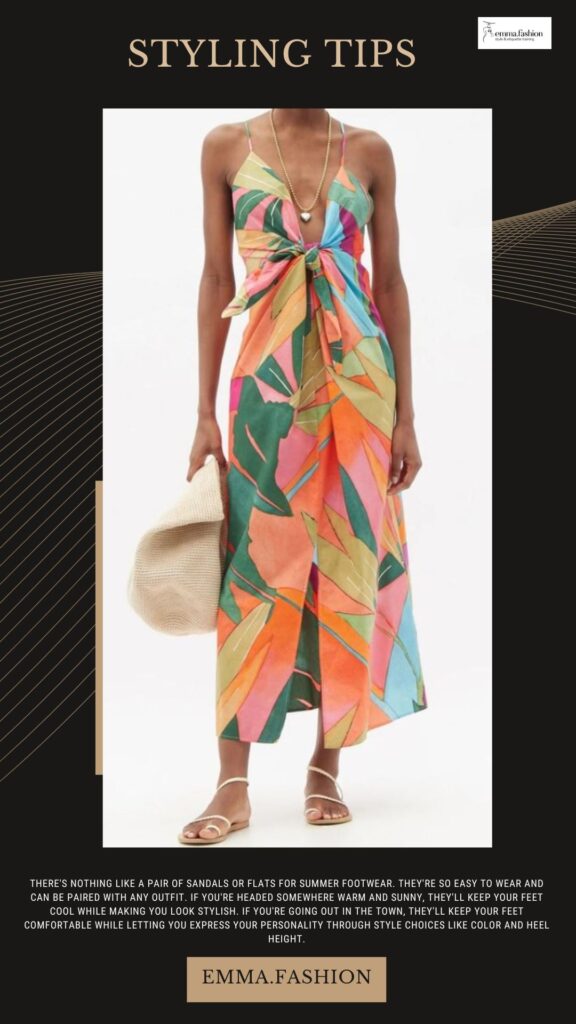 Wearing too many accessories and not enough clothes!
Too many accessories and not enough clothes can make you look more like a costume than an actual person.
There's nothing wrong with wearing a lot of jewelry or even a bold hat, but when you're getting dressed for summer, it's easy to go overboard. If your outfit is too busy, it can look overwhelming. So stick to one statement piece at a time. For example, if you're wearing a bold necklace, don't pair it with something else that makes a strong aesthetic statement (like an oversized hat). Instead, try pairing it with something simpler like earrings or a watch. Then top off the look with something more subdued like jeans and sneakers.
It's hard to find the right balance between wearing enough pieces of jewelry and accessories to create a sophisticated look. Limit your jewelry and accessory choices to one or two items per hand (one ring and one bracelet), one set of earrings per earlobe, one necklace on your neck, and maybe a watch. Add some color to your outfit by wearing shoes with bolder colors than your dress or pants.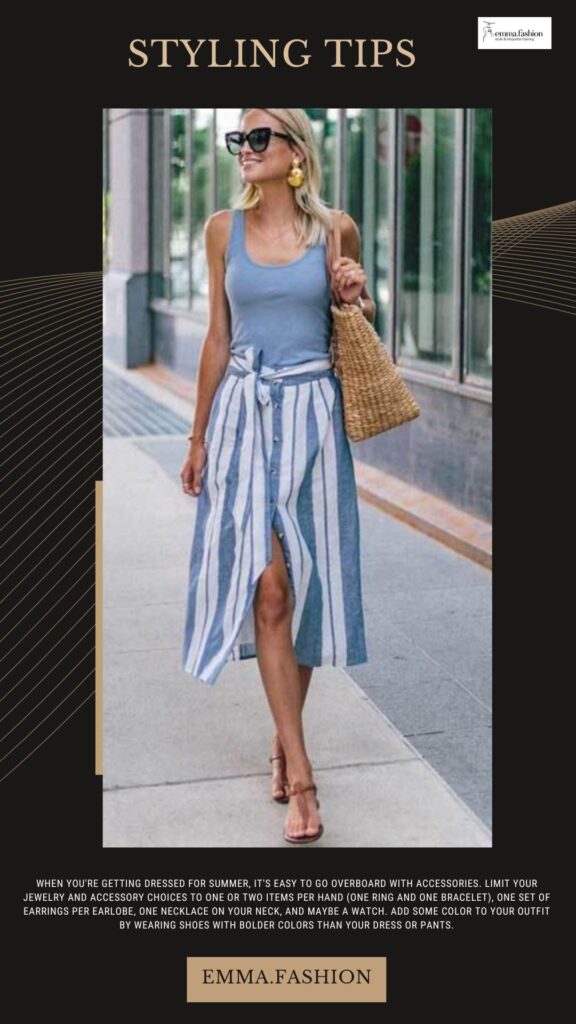 ---
Related Articles