Sleepwear and loungewear have become the "new normal" casual outfits for daily wear. Fashion magazines and fashion influencers try to promote sleepwear as a relaxed and new cool street style.
Pajamas and slip dresses were the trends that fashion influencers tried to impress, displaying creative ways to style them in the past years. And convince women that it's cool to take a break in changing your clothes every morning. Wearing a slip dress or a pair of pajamas is effortless and gives you that relaxed french allure.
This year the nap dress is suddenly the new pandemic trend that one should endorse because it gives a sense of relaxation and comfortability. Moreover, wearing a nightgown during the daytime is the unofficial uniform of women who "can appreciate the aesthetic appeal of a nightgown."
Honestly, I can't visualize Anna Wintour wearing the nap dress trend at the Vogue magazine neither in the house reading the morning newspapers.
Fashion magazines should deliver a more refined sense of style with garments that enhance a woman's personality and not her intimates.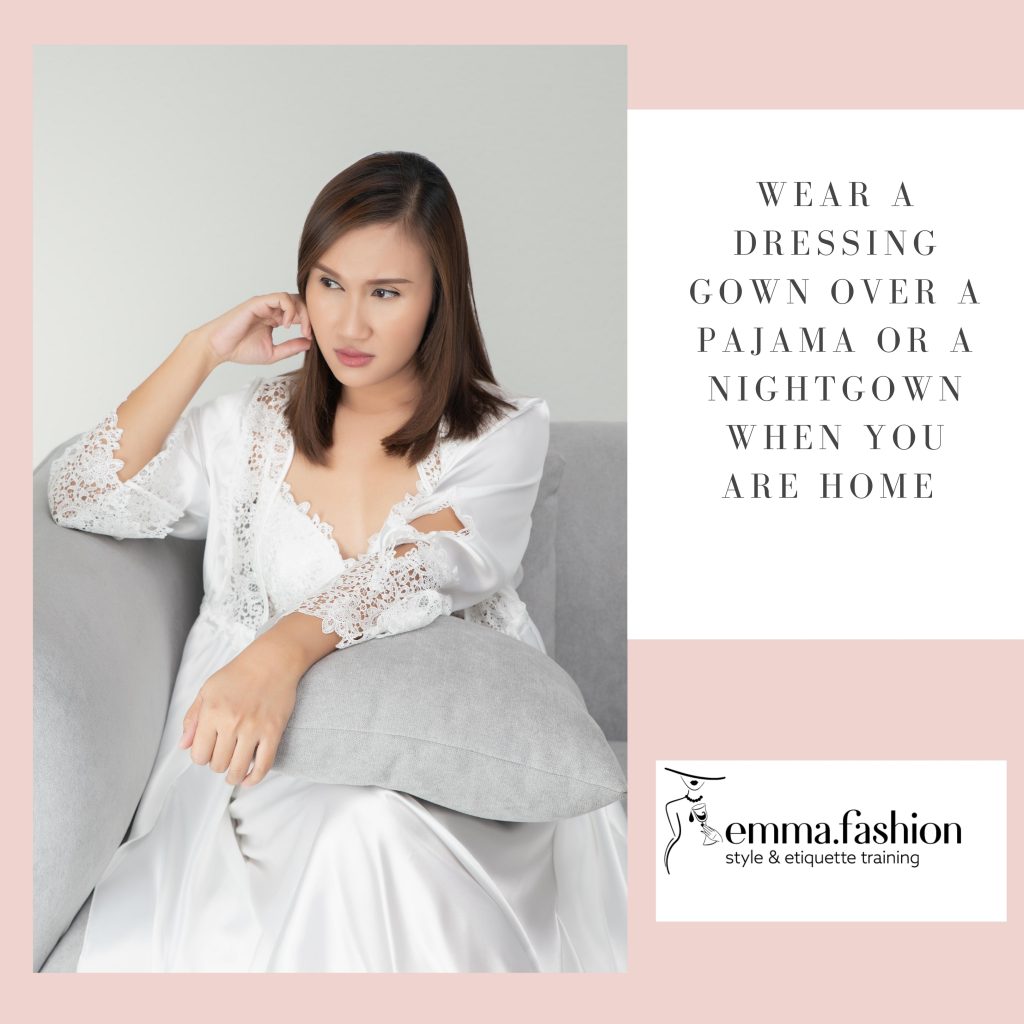 A woman who respects herself does not wear a sleep dress, pajama, or a nightgown outside the house. Nightclothes are not garments appropriate for daily wear!
Here are a few etiquette tips for wearing nightclothes:
Pajamas, nightgowns, nightshirts, even onesies are garments that one should wear when retiring to bed.
Wear a dressing gown over a pajama or a nightgown when you are home with family.
When having guests or staying at the hotel, do not arrive at the breakfast table in Pj. It's a sign of poor manners and disrespect.
As a rule of thumb: no one should see you in PJ except the person who you share the bed with.
Breakfast in bed is one occasion when it's acceptable to eat while wearing a pajama or nightgown. But you can quickly grab your robe over, arrange your hair, and enjoy the moment.
Find styling tips on how to wear the nap dress trend here
---
Related Articles