One of the greatest staples you can have in your closet is a button-down shirt. You can build up entire outfits around a shirt, and make the button-down the focal point of a look.
Collared shirts have been part of the well-mannered people because they impose authority and establish credibility. The collar is the key element drawing attention right to the face and neckline that commands attention and allows people to focus on what you are saying.
A button-down shirt is the one piece that can boost your confidence instantly when you paired it with tailored pants or a textured pencil skirt.
From a professional to a casual look, from business meetings to cocktails, the button-down shirt is incredibly versatile and add just the right amount of sophistication to any outfit.
I have put together a few outfits to inspire you and to see the power of a trusty staple.
Classic professional look
Go for a monochrome look playing with shades and tuck in a button-down shirt into dress pants and paired with sandals or pumps. Give a personal touch finishing the look with a structured bag and a pair of sunglasses.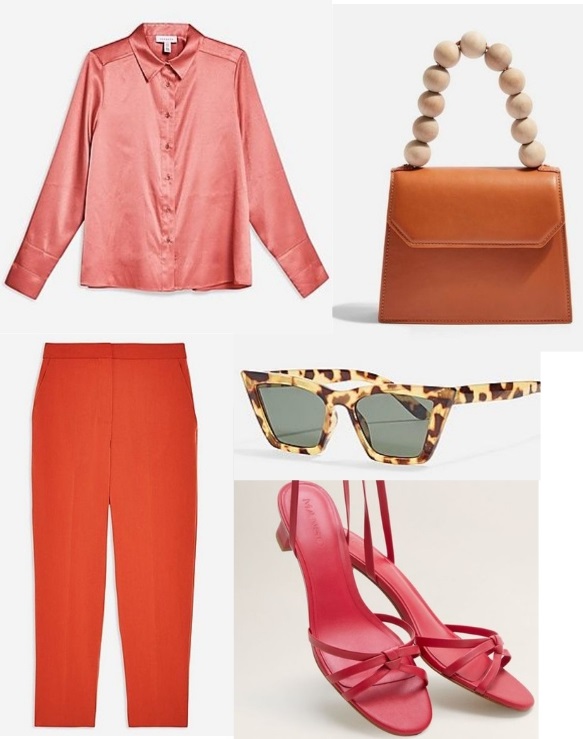 Modern office look
Take a modern approach to the office attire wearing a pussy-bow button-down shirt with a pair of dress shorts. Keep the look simple and opt for classic neutral colors like navy and grey. Choose colors for bags and shoes in nude and white shades for a polished yet fresh look.
Just a mention, if you work in the corporate world or have a meeting with a client, then you must wear tailored pants or a skirt.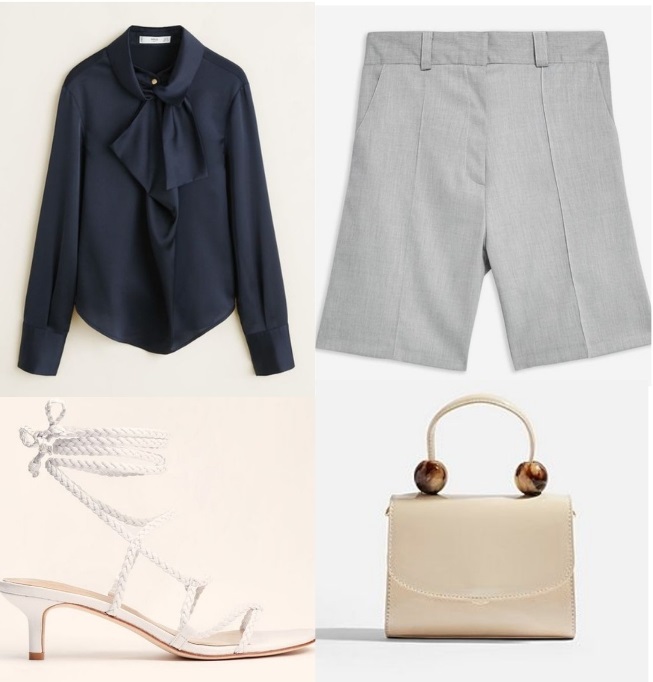 Casual office outfit
It's nothing wrong to show your fashion preferences wearing trendy pieces for a casual Friday at the office. Swapping the traditional jeans with a pair of white cargo pants and wearing a blazer over a shirt is stylish and suitable for a business casual look. Finish the look with white block heels and a black bag and wear minimalist jewelry.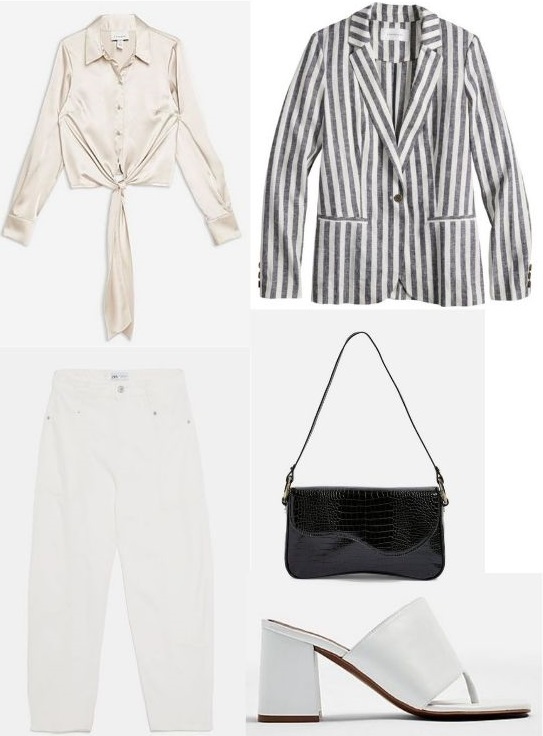 Shopping tips
What to look for when you buy a button-down shirt:
Look for button placement and make sure that a button is placed under the bra. This way you can wear the shirt unbuttoned to show just enough skin for a laid-back look.
Choose firm fabrics such as cotton, linen, or a poly-cotton blend, and flowing materials such as satin and silk.
Never choose thin, transparent fabric for a button-down shirt to wear at the office, even for casual settings.
Choose solid colors that best complement your skin tone and hair color.
---
Related Articles