Smart casual attire is a dress code that combines tailored pieces with elements of casual wear. It's a balance between formal and casual adding some fashion-forward elements. And the best way to achieve a smart casual look at the office is to look professional but not overdressed.
When adopting a casual smart look, the focus should be on keeping a balance by incorporating at least one of the elements that belong to both styles: smart(formal) and casual.
What to wear
Tops
Opt for collared shirts, button-ups, or polo shirts.
Select tops you can wear as layers: waistcoats, knitted vests, cardigans.
Avoid too casual tops like cotton t-shirts or denim and tops with logos and big graphic designs.
Choose smooth and quality fabrics like satin,silk, chiffon, cashemere.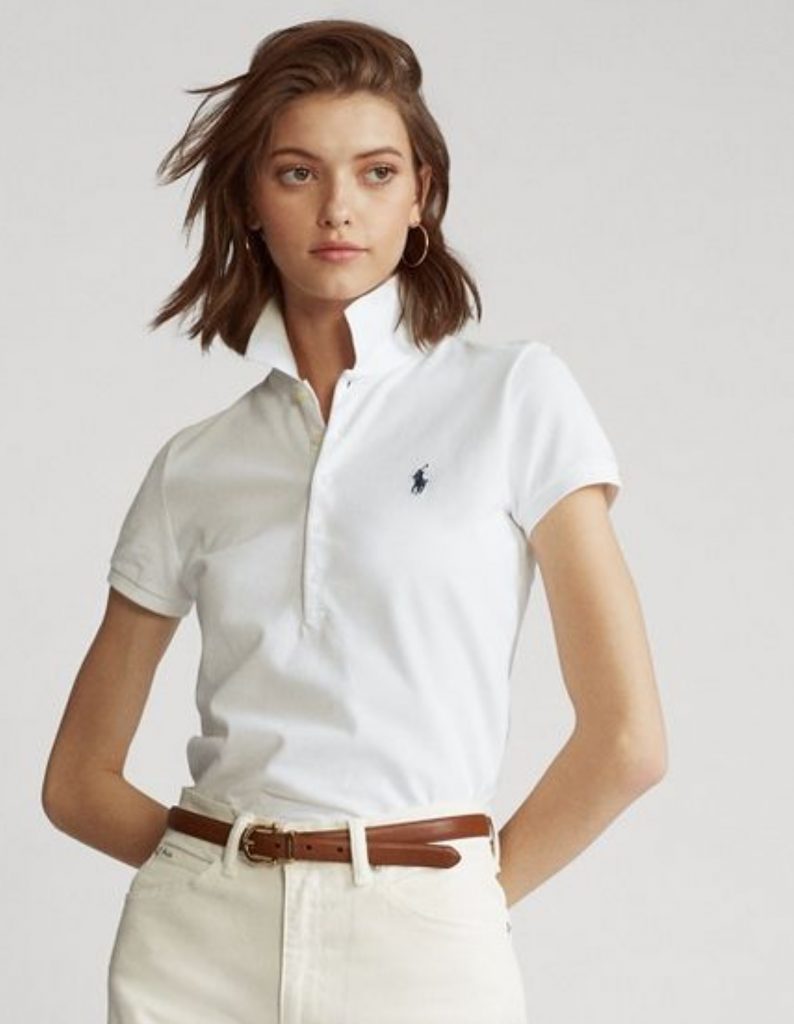 Bottoms
Dress pants and wide-leg are a great choice or a pair of dark-toned jeans and distress-free go very well for a smart casual look.
Pleated and slip skirts are the styles that offer a relaxed look, while a pencil skirt and A-line midi skirt are more formal attire.
Avoid formal details like skirts or trousers with pinstripes which can indicate a more business casual attire than a smart casual.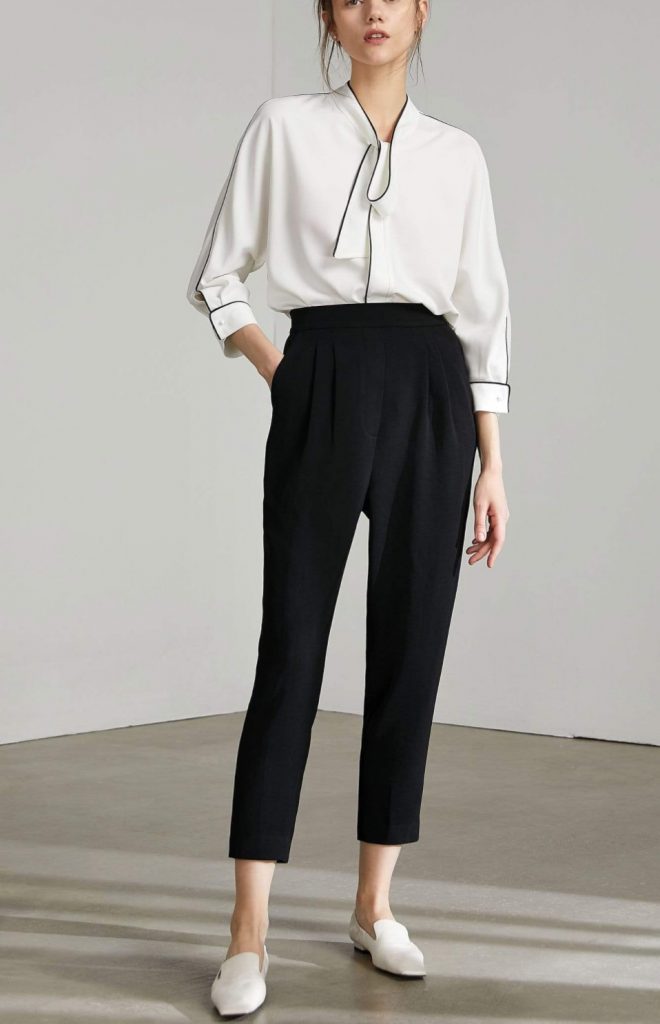 Shoes
Low-heeled shoes like oxfords and loafers work very well for smart casual attire.
When wearing high heels consider dressing down the look with jeans or leather pants.
Tone down a suit pant or pencil skirt by replacing the heels with flats or block heels to make your outfit look more casual.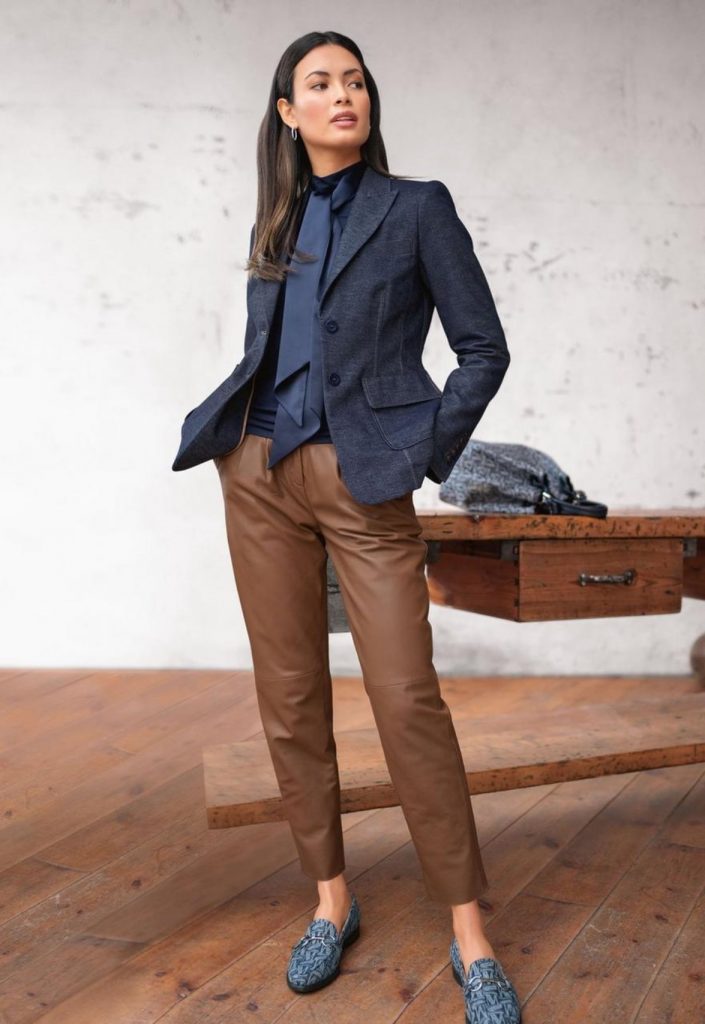 Colors and prints
Stick with neutrals like beiges, blacks, whites and add colors with moderation to avoid a too casual look.
Choose prints wisely and do not wear too many at once.
Stripes and polka dots are the most flattering.
Where to wear it?
Smart casual attire has become very common for many events like functions, after-work socializing, business conferences, dinners, and even weddings.
Also, for women, a smart casual look suits perfectly for brunches and tea parties.
How to wear smart casual
Wear a cardigan as a top and tuck it into tailored pants and create a smart look with accessories adding colros and prints.
Pair a slip skirt with a soft cozy sweater in the same shade and tone down the outfit with polishes loafers in contrasting colors.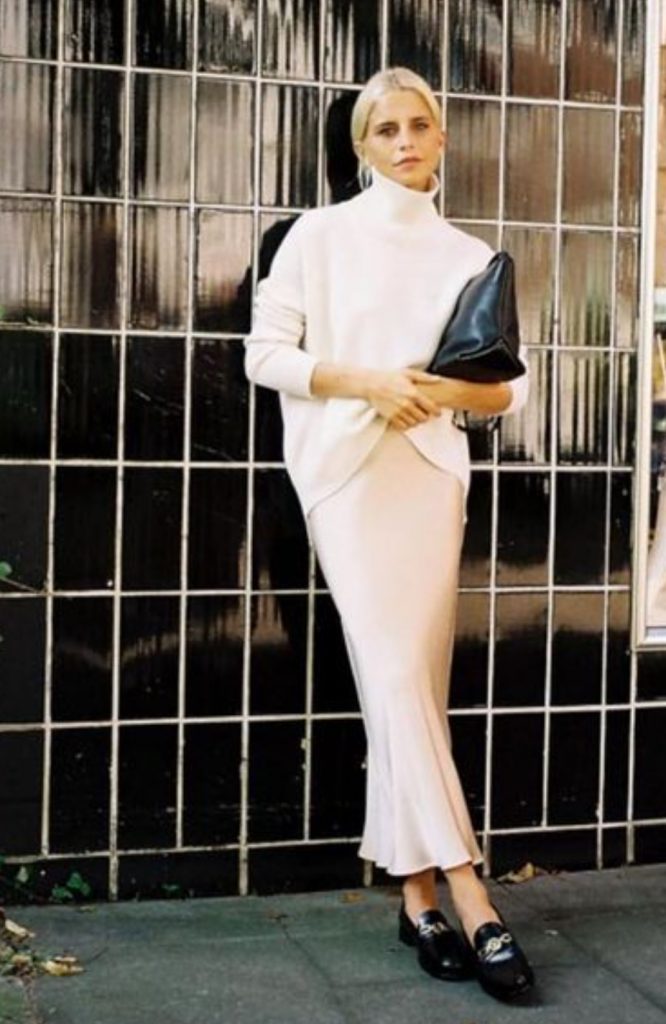 Upgrade a casual look with smart elements: pair jeans with a white collared shirt and trendys sweater vest for a smart yet relaxed look.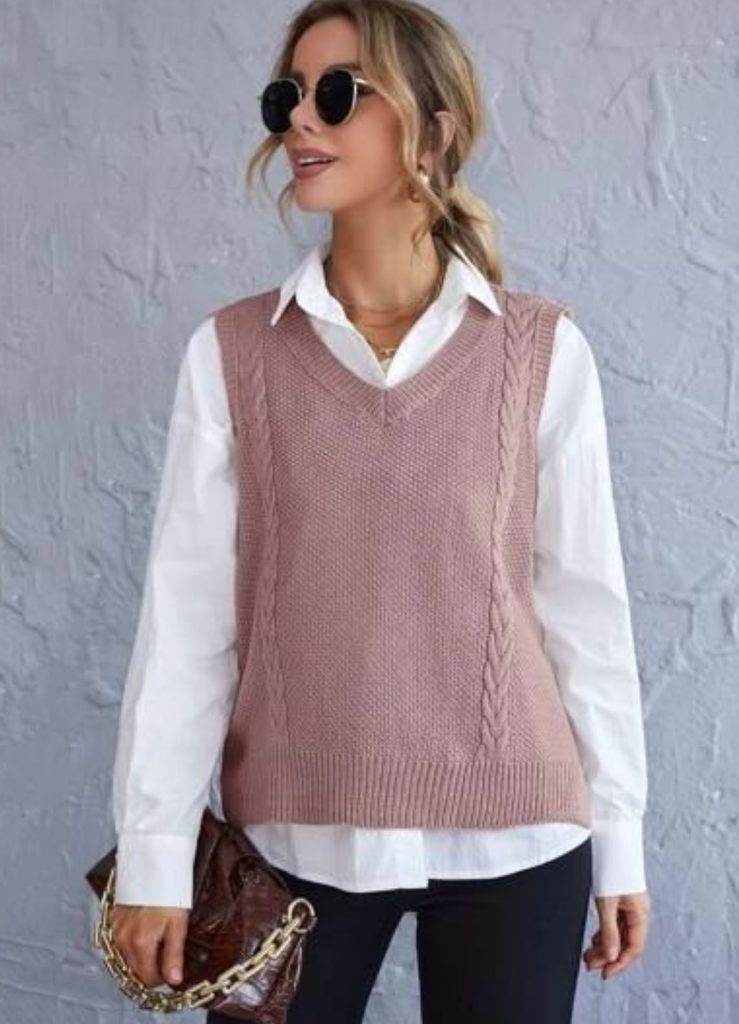 Smart casual is not business casual! Smart casual is for any other activities outside the office, but both require a polished look.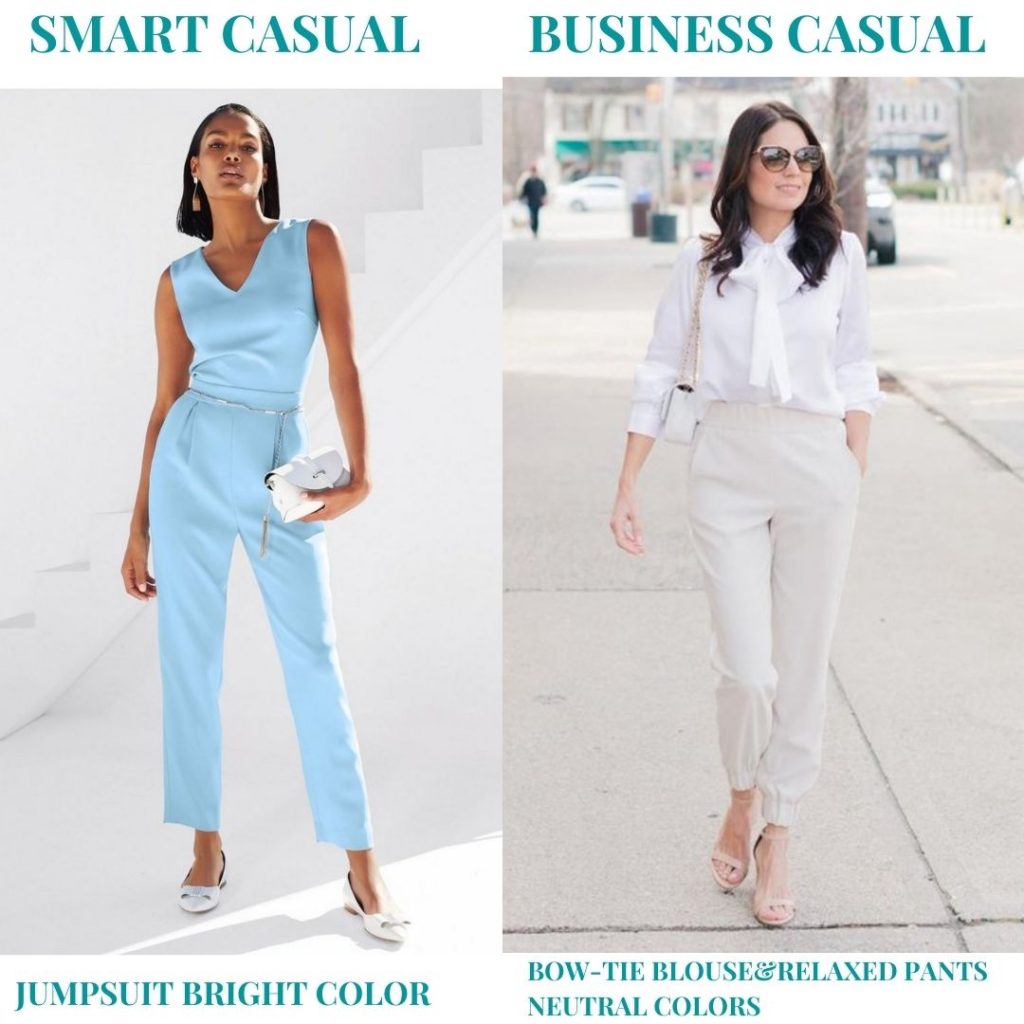 When you are in doubt always add a smart tailored piece like a blazer to dress up the outfit.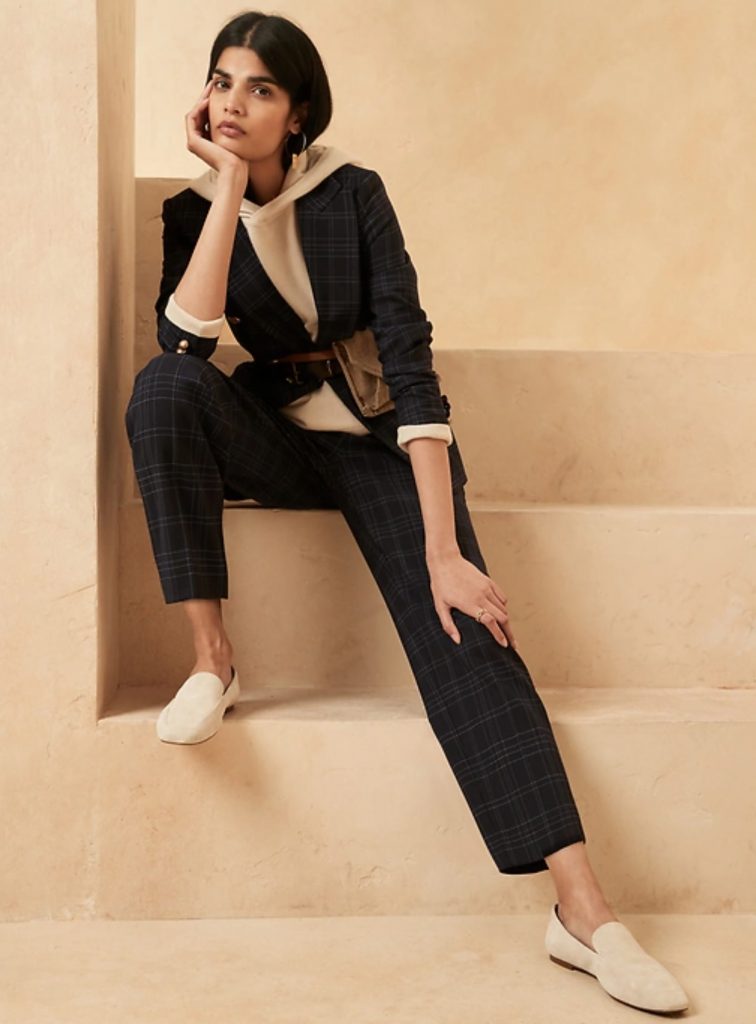 ---
Related Articles