A blazer that fits well has a huge style impact on the outfit and can pull together any look instantly. Thus, dressed up or down, a well-fitted blazer is a fashion garment that gives a nice aesthetic touch to the whole outfit.
Finding the perfect blazer can be tricky and sometimes overwhelming if you don't know what to look for when purchasing one. Here are a few styling tips to help you get a blazer that fits your frame and gives you room for easy movements.
Styling tips
Proper fit is the number one rule when you buy any piece of clothing. So, always look for the fit, not for the size, when you shop for a blazer.
When looking for a fitted blazer, the most common fit problem is a blazer that's too tight or boxy. The best way to find out if the blazer is the right size is to move like you are about to hug someone. If you feel like a seam will rip apart any second at your back, it indicates that the blazer is too snug, and you should go for a size up.
Also, another sign of a too-tight blazer is when you sit down while wearing the blazer button-up, and gaps between buttons appear to look like popping out. You must be able to button it even if you don't plan on doing it. The open blazer look is acceptable in mostly all work environments except for formal events and business functions.
Usually, a well-fitted blazer should have a small amount of padding at the shoulder that gives a blazer its shape but make sure the pads end where your natural shoulders end. If they passed your shoulders, then the entire blazer will look too big on you. So, when you try on a blazer, make sure that the blazer's shoulders fit well in the first place.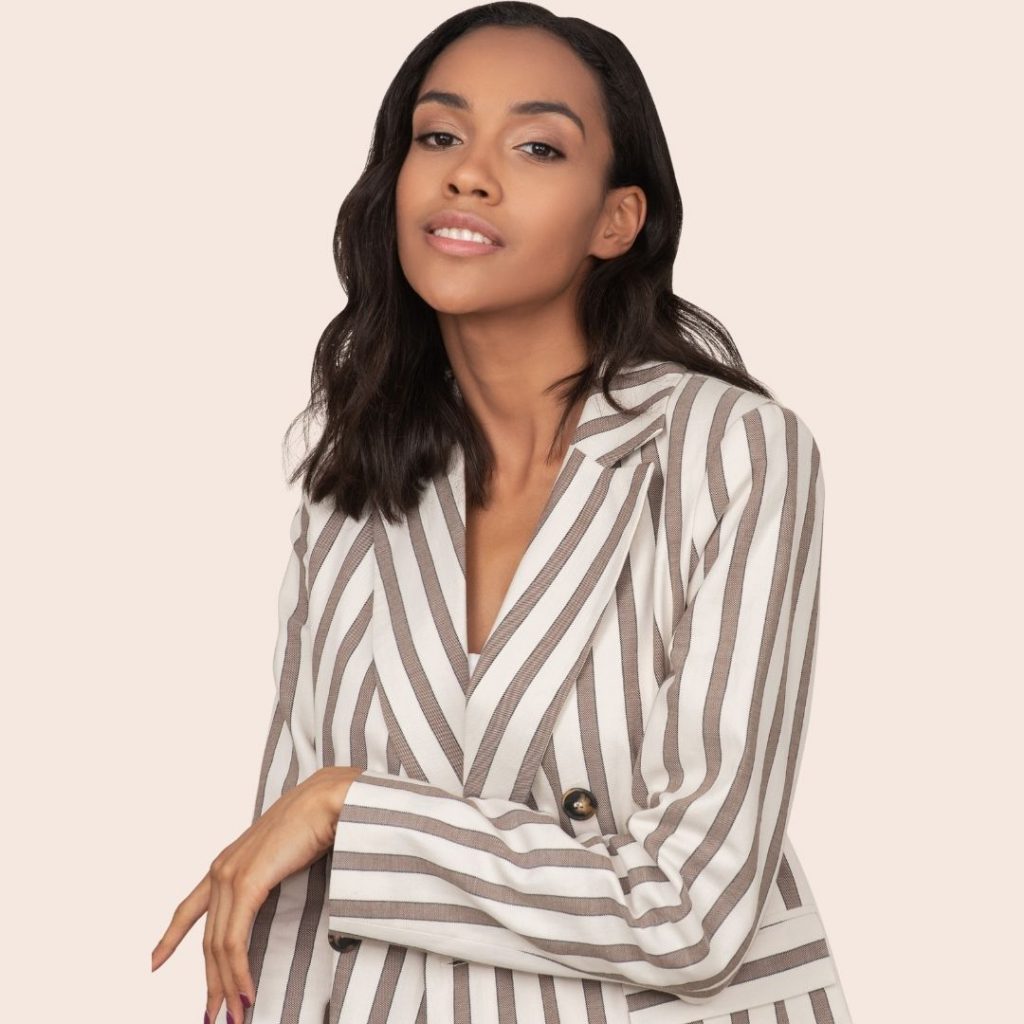 The ideal sleeve length of a blazer should end where the base of the thumb meets the wrist. This rule of thumb is a must for men, especially in formal settings. But for women, the length of the sleeves is a personal choice, and you can't go wrong with a shorter sleeve that hits below the wrist, revealing a delicate wrist with a fabulous bracelet. 
Lapels have the role of keeping a direct proportion with the body frame and the width of the face. 
Women with a slimmer and petite frame should choose a blazer with narrow lapels to maintain balance. 
Women with a larger bust should prefer a blazer with wider lapels that provide more coverage for a big bust and create the illusion of a well-balanced body frame.
Etiquette for wearing a blazer
A thinner lapel tends to be trendier working best with a slim suit.
A wider lapel is more conservative and works best when your look means business.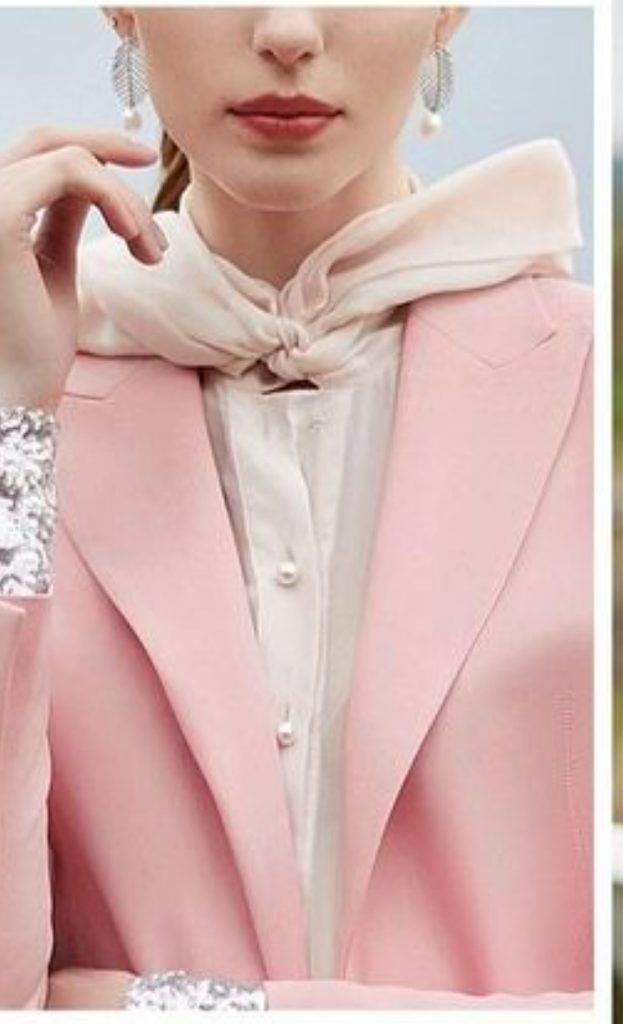 The open blazer look is acceptable in mostly all work environments except for formal events and business functions.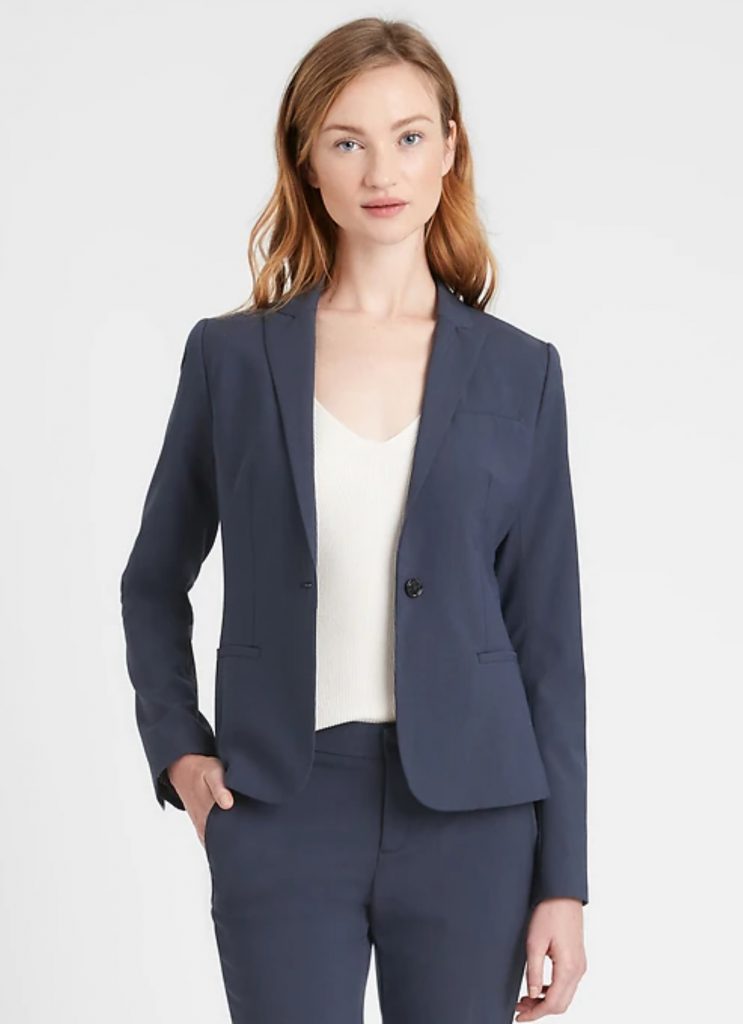 ---
Related Articles