A waistcoat is a great way to add a little flair to your professional wardrobe. It's a great way to add structure and color to your outfit, and it's also a great way to add some personality without taking away from the fact that you are at work. And it's also a great way to play with texture and create an exciting look that will help you stand out.
Here are some tips for styling a waistcoat for the best professional look:
Make sure your waistcoat fits well
Choose a waistcoat that fits well and has clean lines. It should hit just below your hips and be tailored to avoid flaring out at the bottom. A waistcoat should be fitted at the chest, but then it should flare out from there. If you have a large chest and small waist, go for a larger size to ensure that you get enough fabric at the top of the coat where it will need it most. It will keep you looking sleek, polished, and professional!
Find the perfect color scheme
The best way to ensure that your outfit will look professional is by choosing a coordinating color scheme. You should choose colors that complement each other and don't clash. And stick to one or two colors that complement each other well, like black and white or navy and charcoal.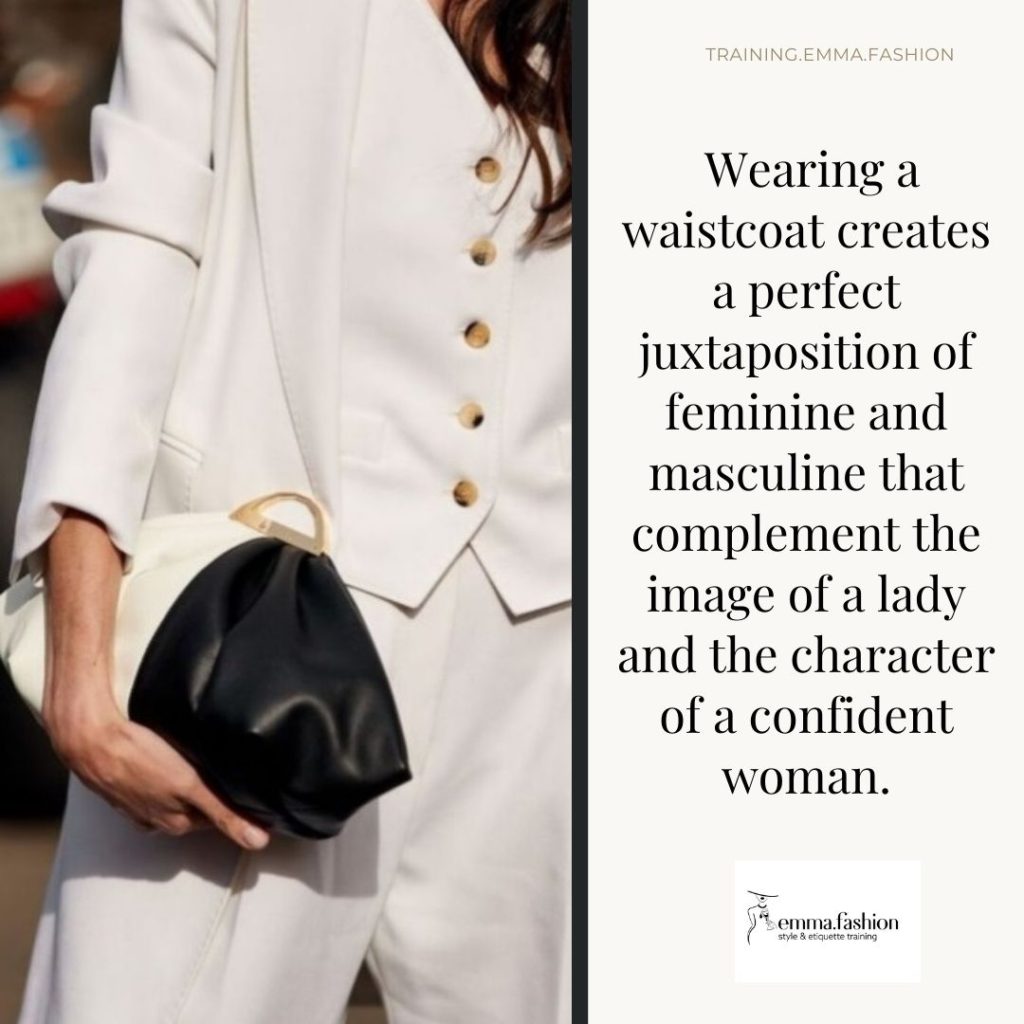 Choose the right fabric
It's important to choose the right fabric for your waistcoat. So, make sure it's made from high-quality materials that will last for many years without fading or getting damaged easily. The most common fabrics include wool, cotton, linen, and silk. To find the best fit for your body type and personality, you should also consider other factors, such as the weave of the material and its weight. Choosing the right fabric for your waistcoat can be the difference between having a stylish and versatile piece of clothing that lasts you years.
Add a little extra polish with accessories
Accessorize with minimal jewelry, like a watch or bracelet, that will draw attention o your outfit rather than away from it. And keep your makeup simple and neutral. Choose a lip color that matches your skin tone and eye shadow that's not too dark or too vibrant. This will make sure you look polished without looking overdone.
---
Related Articles