The change of seasons is the perfect opportunity for a wardrobe overhaul. Still, before you go shopping, it's important to remember that any changes in your dress should match your personality. But before you get too excited about trying out something new, remember that this is a chance to reinvent your look consistent with who you are.
If you're looking to revamp your look for summer, I've got some tips that will help you do it right:
Make neutrals the foundation of your wardrobe
Neutrals are soft and calm, and an elegant palette is a personal tool for your wardrobe this season. They're easy to mix and match, flattering on almost everyone, and create your look. Also, when wearing neutral colors, it's easier to go bold with your accessories. Try a statement necklace or a pop of red lipstick for a simple way to add some color to your look.
Think about layers
Sleeveless vests are the perfect layers to bring some freshness and modernity into your look—and they're so versatile that you can wear them with just about anything! So whether you want to wear it over a blouse or dress shirt or on its own with jeans or a skirt, this piece is great for transitioning into spring and summer.
Have one statement piece in your wardrobe
A statement top is a great way to bring flair to an otherwise basic outfit. A pop of color or pattern in a statement top helps create a more balanced look when you wear it with neutral or tonal clothing. A bold statement top also makes other neutral or tonal pieces in your closet appear more stylish when paired with the top.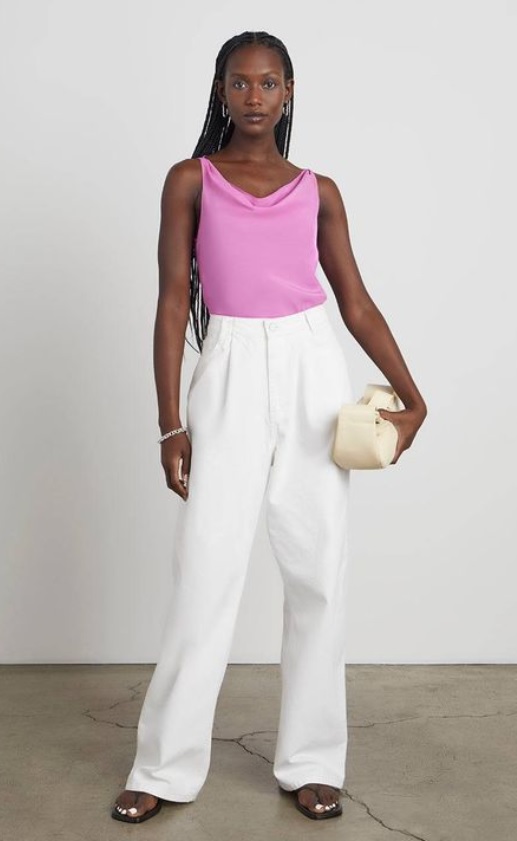 As you think about how you want to look this summer, there are a few things to keep in mind:
Your style doesn't have to change completely—just make sure it's consistent with who you are and what makes you feel good about yourself.
Don't get too caught up in trends; try out something new that fits well with your natural style.
Have fun and experiment!
---
Related Articles