The essential task for the fall season is putting together outfits while layering fashionable outerwear to elevate your look. 
Here are a few styling tips and inspirational outfits to help get you ready for fall and look all dress up and stylish.
Build a luxurious outfit
Style a lustrous satin blouse with a pair of cuffed Capri pants and finish the look with trendy tall boots.
Play with textures and shades of the same colors and bring a smooth and polished feeling with a buckle belt.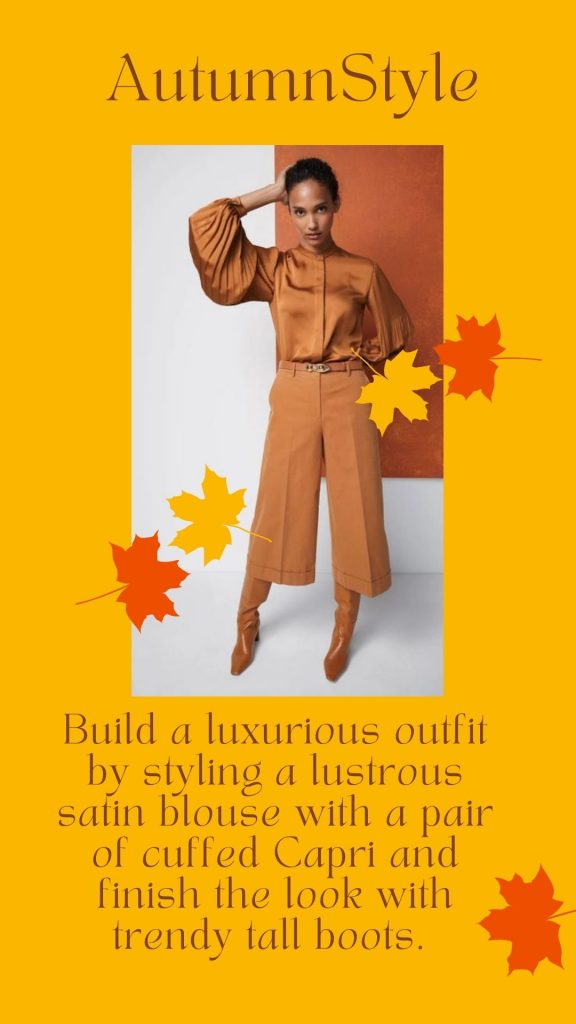 Contrasting modern neutrals
Create a sophisticated look with contrasting modern neutrals and refined finishing touches like a blazer with architectural lapels.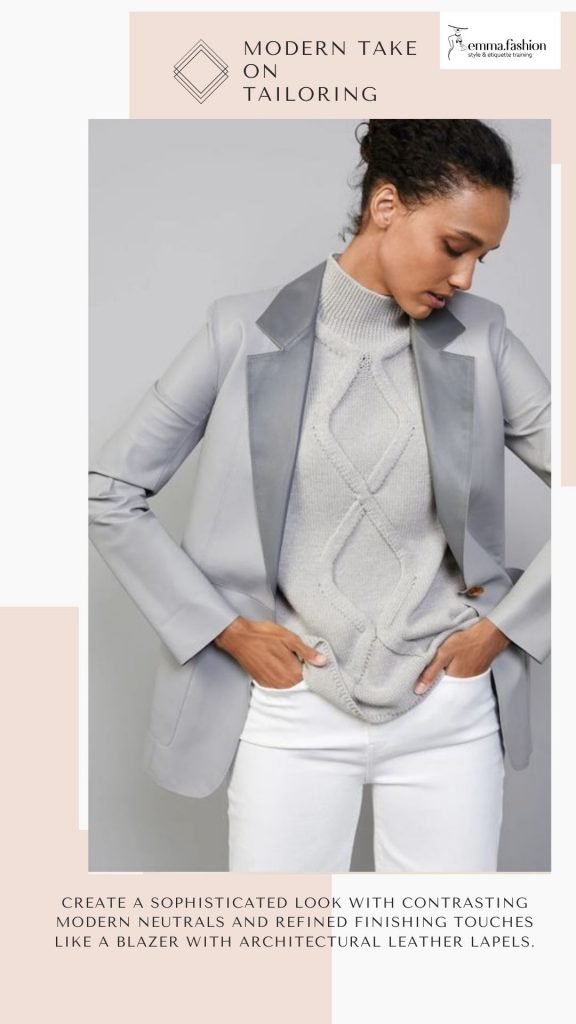 Reinvent the classics
Create a timeless fall combo mixing classic pieces with modern ones.
Pair a crisp white dress shirt with leather trousers and throw over an oversized cardigan that you can wear as a fall jacket.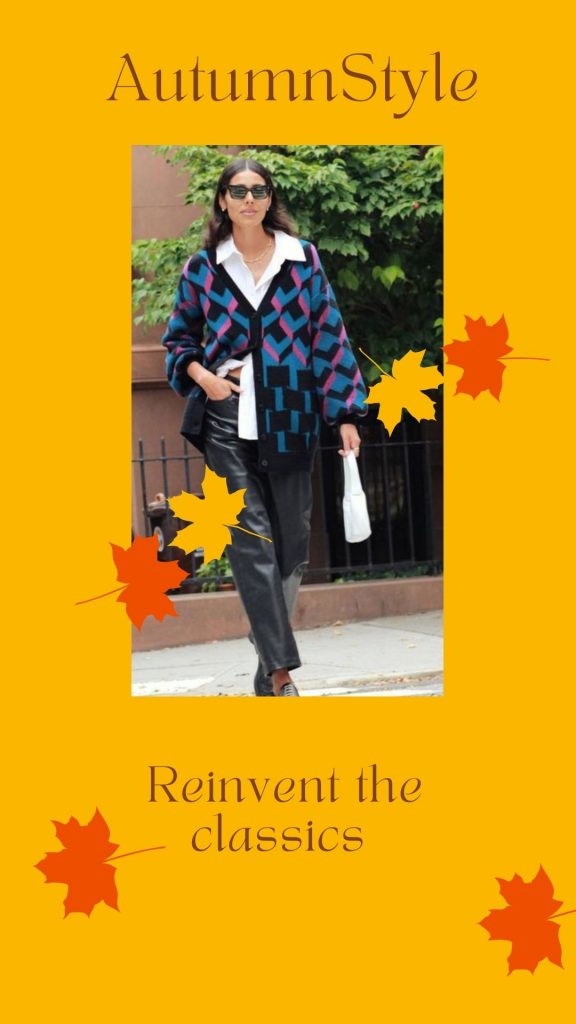 Mix and match knitwear
Stylish and cozy fall outfit you can easily pull off by pairing a ribbed knit skirt with a relaxed shape that perfectly goes with a matching color sweater and comfortable cardigan.
Bring the autumn vibe combining fall colors like orange and rust and add a finishing touch with a belt.
Bright colorful suit
Tailored fit suits in bright colors give you confidence and a modern look.
Style a trouser suit with a turtleneck sweater in contrasting colors to blend a retro feeling with a modern edge.
Choose turtlenecks in solid colors like navy, black, dark charcoal, and dark brown for a dressier look.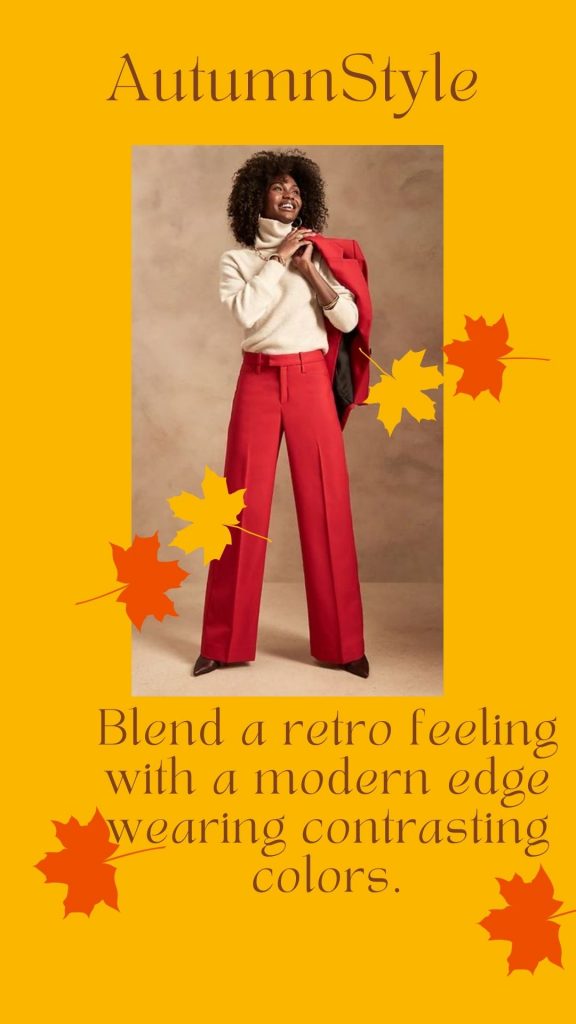 Eye-catching outerwear
Refine the combo jeans and tee with a long draping coat and finish the look with sleek loafers.
Choose outerwear in bright colors like yellow, orange, pink, than typical neutrals, or calmer tones of green and blue for a modern look.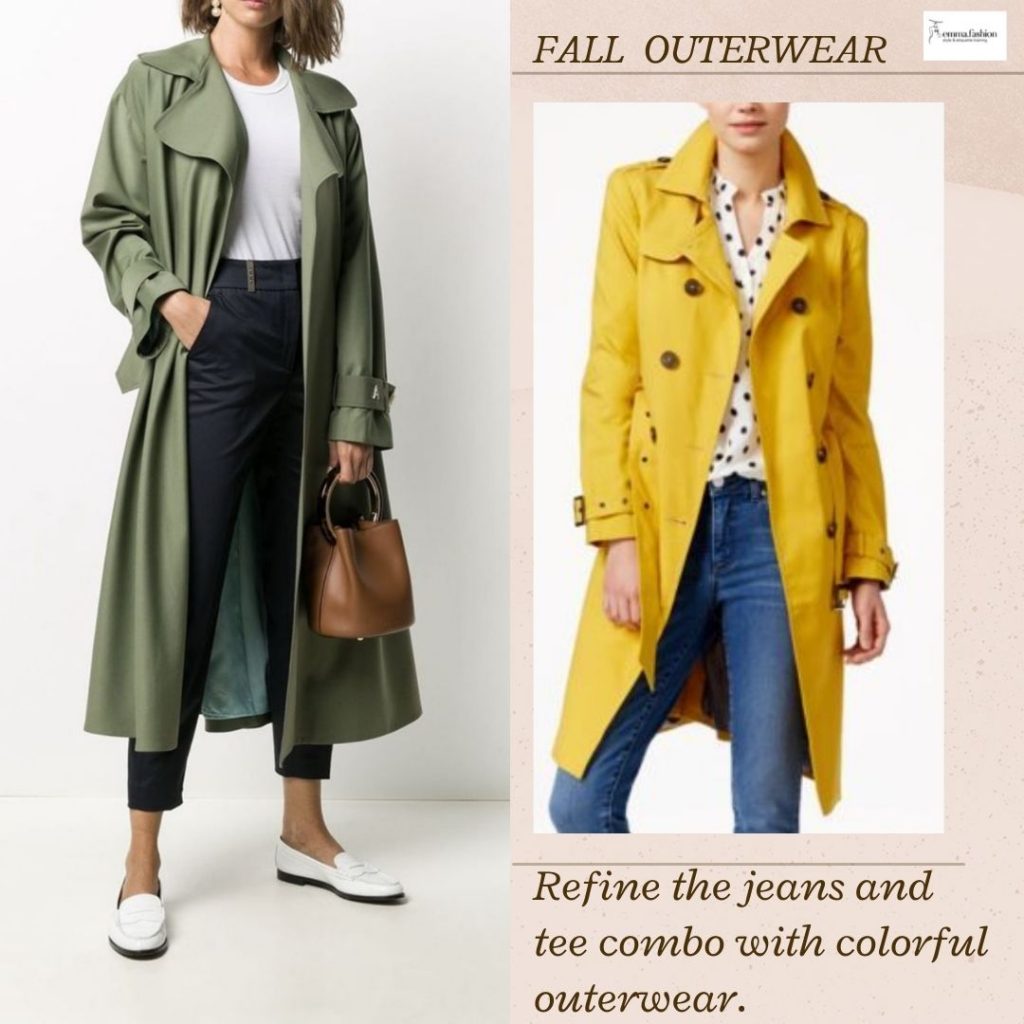 ---
Related Articles