"The quality of your work matches the quality of your appearance."
Your appearance is the first thing people notice before you even talk. Looking well-groomed and dressed appropriately in any situation create a positive personal image and generate the advantage of gaining the respect of your colleagues and friends.
On the other hand, not looking well-groomed and not being properly dressed leads to a poor personal image and people may perceive you as a lazy, hard to trust person.
Personal appearance is always critical and it is highly recommended to look your best at all times.
Here are a few basic guidelines for good grooming :
Hair
Clean and neat hair is more important than following the latest hairstyle trend. Nothing can be more unpleasant than greasy hair and dandruff that can ruin your image, even for someone dressed in the most expensive and stylish clothes.
Apply and maintain a grooming hair routine that shows shiny and well-groomed hair. Long or short hair, make sure is neatly combed and doesn't fall on your face every time. Choose a hairstyle that's easy to maintain yet acceptable fashion for workplace or school.
Never go out with your hair wet! It gives the impression that you don't take time to put a little effort into the way you look (read: negligence).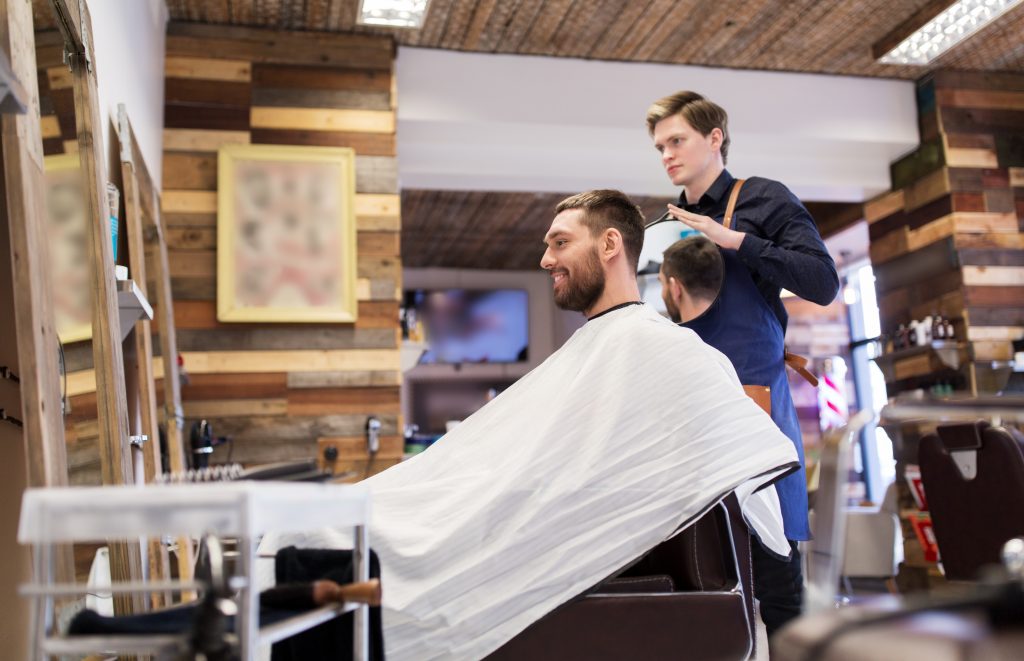 Trim and shave your hair.
Young men should have a freshly cleaned face whether you go for a trimmed beard or a clean shave. Let your best features shine through a clean skin.
Young women, as well as young men, should keep their eyebrows clearly defined. A pair of trimmed, fully separated eyebrows gives your face a neat look.
Young women may shave the armpits hair while young men may just keep it trimmed. You will sweat less and smell better.
Ladies, a summer skirt or a breezy dress with sleek and smooth legs can make you feel confident and glamorous. Wherever you opt for shaving or waxing your legs, make sure you follow a good hygiene routine. The best is to see a professional, especially if it's the first time you decide to shave your legs.
Bright teeth & fresh breath
Acquire the good habit of brushing your teeth regularly. A radiant smile with bright teeth is always a good first step to start a conversation and to build a successful interaction with other people.
Chewing gum to freshen up your breath while you talk to someone is distracting and impolite.  Carry with you a packet of breath mints instead, and use them after you eat lunch or even just a snack.
If you feel that something got stuck in your teeth after a meal, go to the restroom and try to get it out. Do not attempt to do this with your fingers while you are in the presence of other people. It simply shows poor manners and it sure does not make you look good.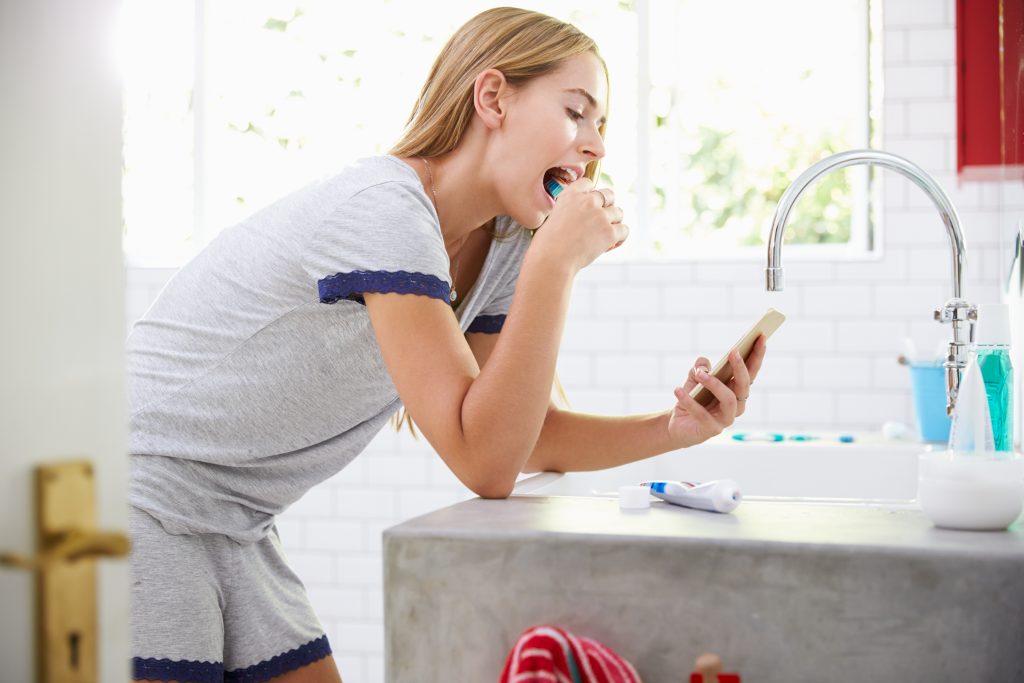 " Grooming frees us from obsessing over our defects … Any time spent on yourself (skin cleansing, a massage or a manicure) will make you more aware of your body and the need to look after." Dominique Loreau – L'art de la Simplicité
Hands & Nails
Hands are the first body parts that people notice in the workplace or at school: giving a handshake, working on the computer, making a presentation. Fingernails should be kept clean and trimmed, and have consistent shape and length all the time.
Chip nails show poor care so better do not polish your nails if you can't maintain it.
Also, washing your hands before and after a meal or after using the restroom is a must.
Clean hands and well- manicured nails suggest a proper personal hygiene.
Feet & toenails
Keep your feet happy and don't forget about your toes. Summertime calls for well-trimmed nails and neat heels while wearing sandals or open toe shoes.
Cracked heels and dry feet are a sign of negligence and poor grooming. Take some time for yourself and give your feet and dry heels special attention, finishing with a salon pedicure.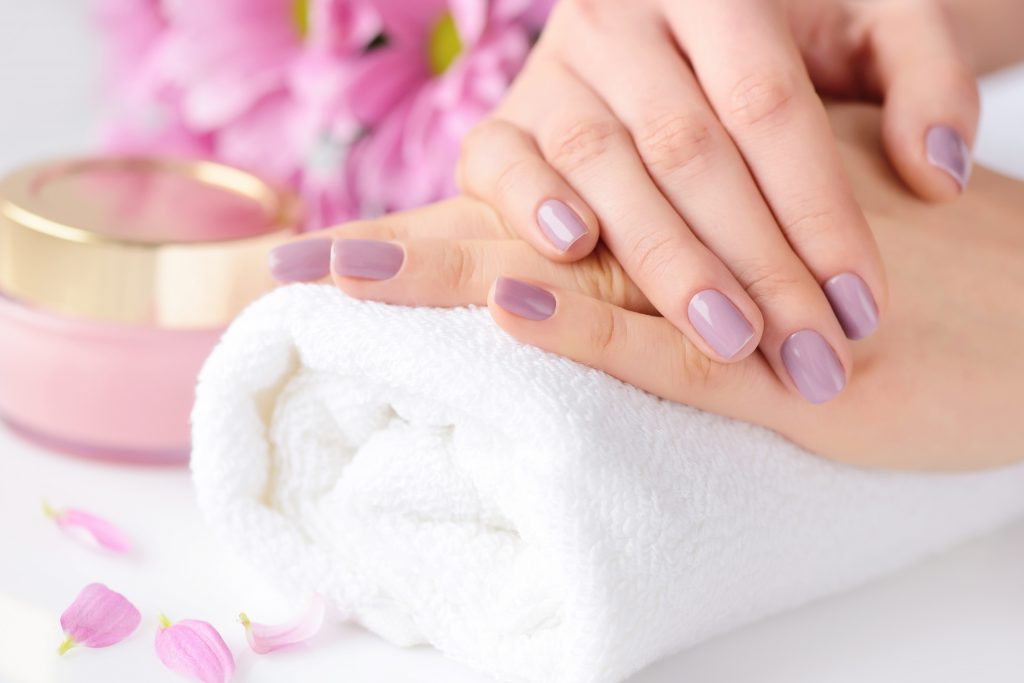 Fresh smell & clean clothes
Wearing clean and well-pressed clothes that flatter your body shape along with a fresh barely distinguishable scent are important things helping you make a positive impact at the workplace and school.
Looking good not only makes you but also the people around you feel good. Naturally, with a positive image, along with good manners and character, you can build up a good reputation.
Maintaining a polished look and adopting a positive attitude will give you the advantage of building a strong personal image.
Adopt a simple beauty routine and devote a few minutes to your personal appearance each day. Use cosmetics to enhance your natural beauty and have a clean and fresh look.
As a young woman or a young man building up a career, you have to create a well-groomed appearance at all times.  Make sure you look physically pleasant in order to make a strong impression.
You feel more confident when you look at your best with a hairstyle that flatters the shape of your face, a makeup that exudes a glowing face, and neat and clean clothes perfectly fit for your body shape. All the steps mentioned above lead you to a polished image that makes you look and feel good.
---
Related Articles