Blazer is a timeless piece of clothing and has become a staple piece for any closet. Dressed up or down, the blazer is the piece of clothing that has a huge style impact on the outfit.
A well-tailored blazer gives a nice aesthetic touch to the whole outfit. It is preferable to have a tailored blazer but if you buy one always look for the fit. A blazer has to fit your frame perfectly and give you room for easy movement (read my post on shopping tips for blazers).
When you find the perfect blazer you will discover that you can wear it everywhere and with almost everything.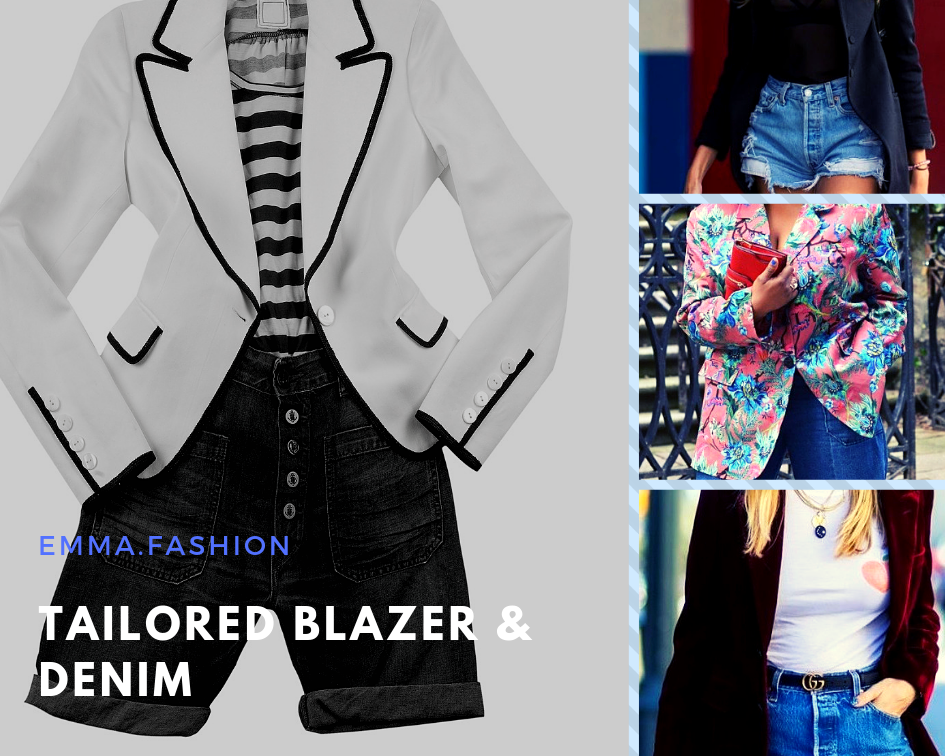 The most flattering ways to wear a blazer is to play dress up and down with pieces that are in juxtaposition. For example, pairing a blazer that is a more formal garment with a pair of jeans that are by definition casual is a perfect juxtaposition of two opposite garments that when combined, it gives that "chic" look.
Pulling over a pair of jeans or denim cutoffs instantly elevate the casual outfit, bringing it to a higher level: comfy yet alluring look.
Accessories are the ultimate choice to show your personal style and give a finishing touch to your look.
---
Related Articles