Tights and pantyhose can be the fashion items that can easily upgrade the fall wardrobe and give a modern look. Hosiery from tights to pantyhose, stockings, and knee highs are the garments that complete an outfit.
Nowadays, hosiery lost its importance in a woman's wardrobe, and many women consider that wearing tights is now outdated a passe garment. In the past, stocking was the desired item that women would wear to look elegant and finish any formal outfit.
I think that the right hosiery makes a considerable difference by elevating the look instantly. A dress or a skirt with a pair of tights falls incredibly well and highlights the body forms while revealing smooth and slim legs.
Pantyhose, tights, and stockings come in a variety of styles, colors, and patterns. There are a few limits with wearing tights nowadays, but to look stylish and well-groomed, you should know about some styling tips to apply when wearing hosiery.
Choose the right color
When it comes to selecting the right shades for a professional look, then you should go with nude and black shades.
The right nude pantyhose is a wardrobe essential, and the best it's the one that matches your skin tone, face, arms, and chest. Always choose a nude shade that it's closer to your natural color. You can choose a shade darker if you want your legs to look a little tanner.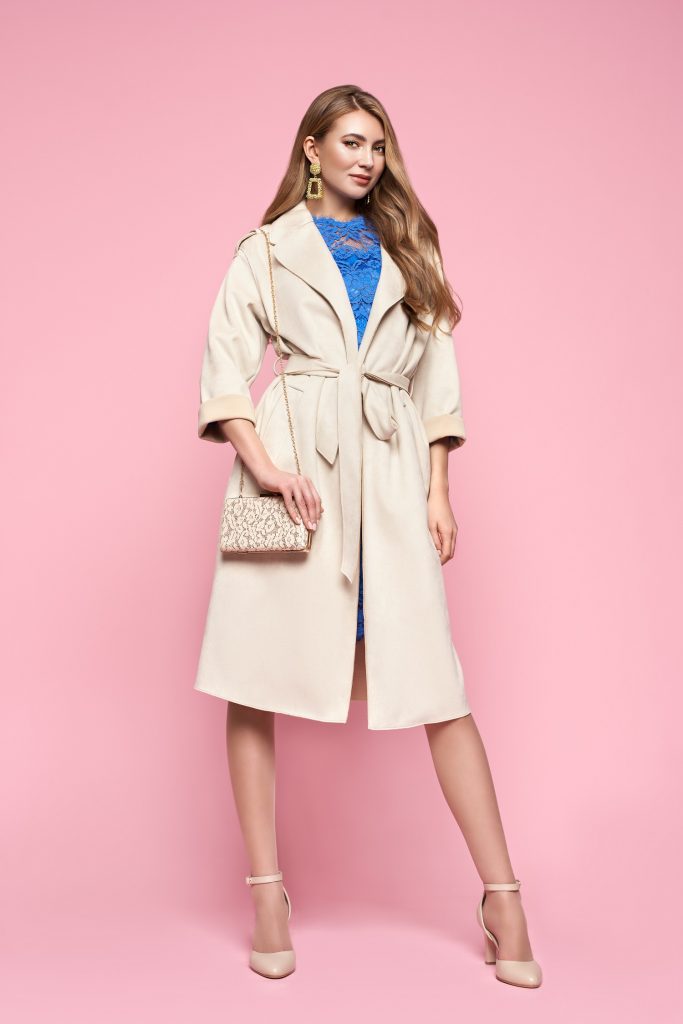 When you want to wear black tights and matching pumps, consider a contrasting texture for the shoes and a lighter color for the skirt or coat hemline. Otherwise, your outfit will blend too much and will lose the authenticity looking dull.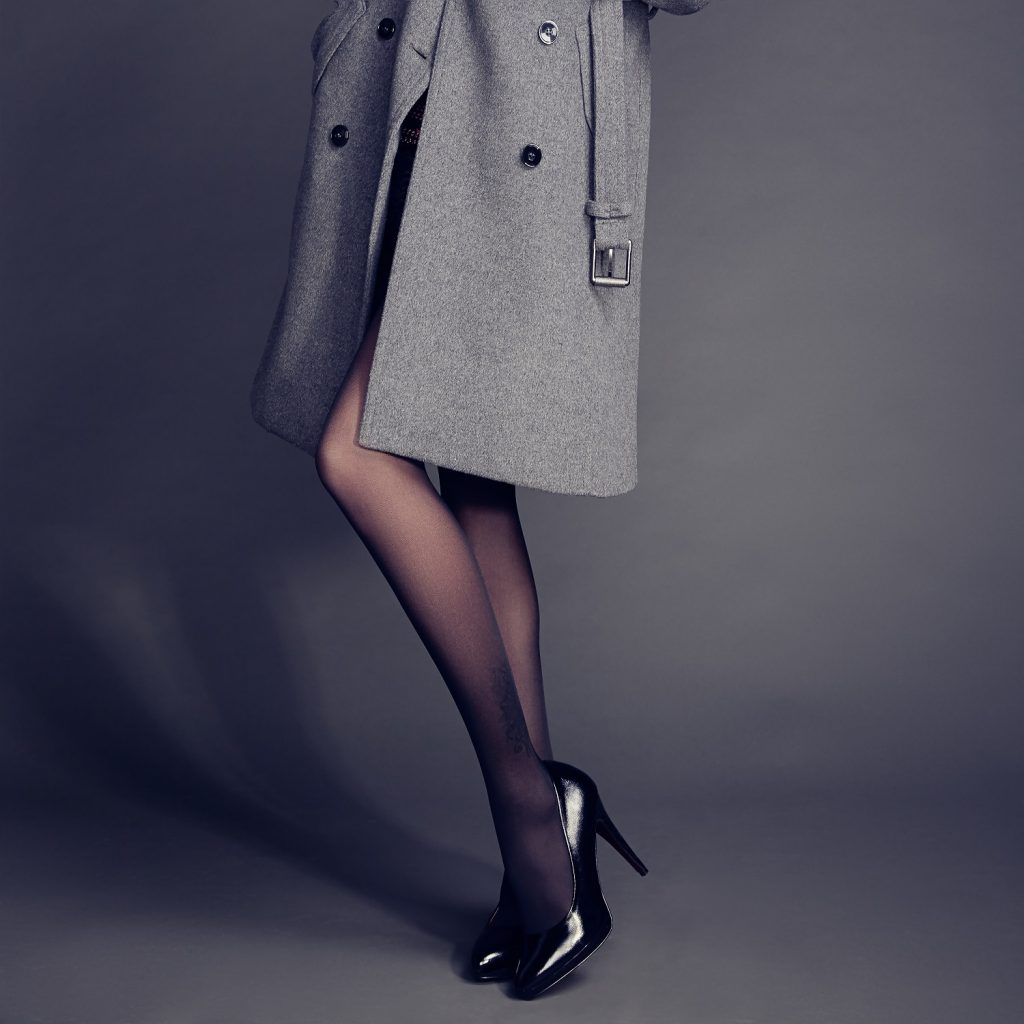 Look for finish/surface
Sheen tights are the best choice for a professional look when you want to look polished and more formal.
Shiny, glossy, pantyhose works best for a glamourous night. Reserve them for evening affairs to pull off an alluring and elegant look.
Matt, opaque finish stockings are thicker, perfect for colder weather, and will work with any outfit formula such as a wool skirt or knits, keeping the look elegant and professional.
Avoid wearing dense and opaque pantyhose in business settings. They don't look good with a business suit.
One rule of thumb to keep in mind when wearing tights is, the thicker the tights are, the denser the clothes should be, and the chunkier the shoes.
Pair shoes with tights
Pair thin, sheer hose with light and thin sole shoes such as sandals and mules or sleek pumps.
Matte tights go well with platforms, chunky heels, and boots. Match a pair of opaque tights with patent leather pumps.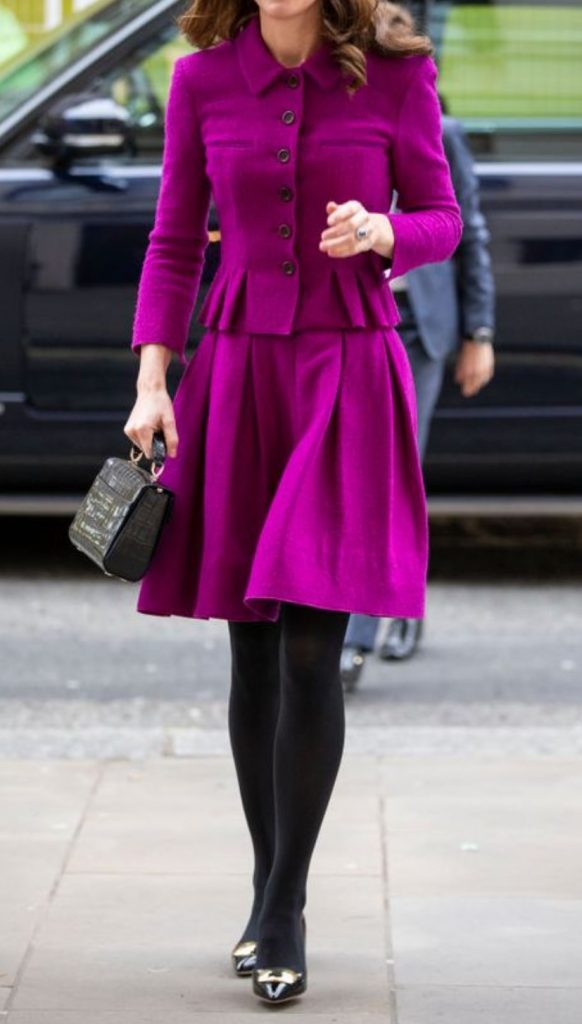 Coordinate the tights with your outfit
Macth solid colored tights to a color within the print of your outfit.
For example, if you wear a printed dress, choose one color from the print for your tights to bring the outfit together.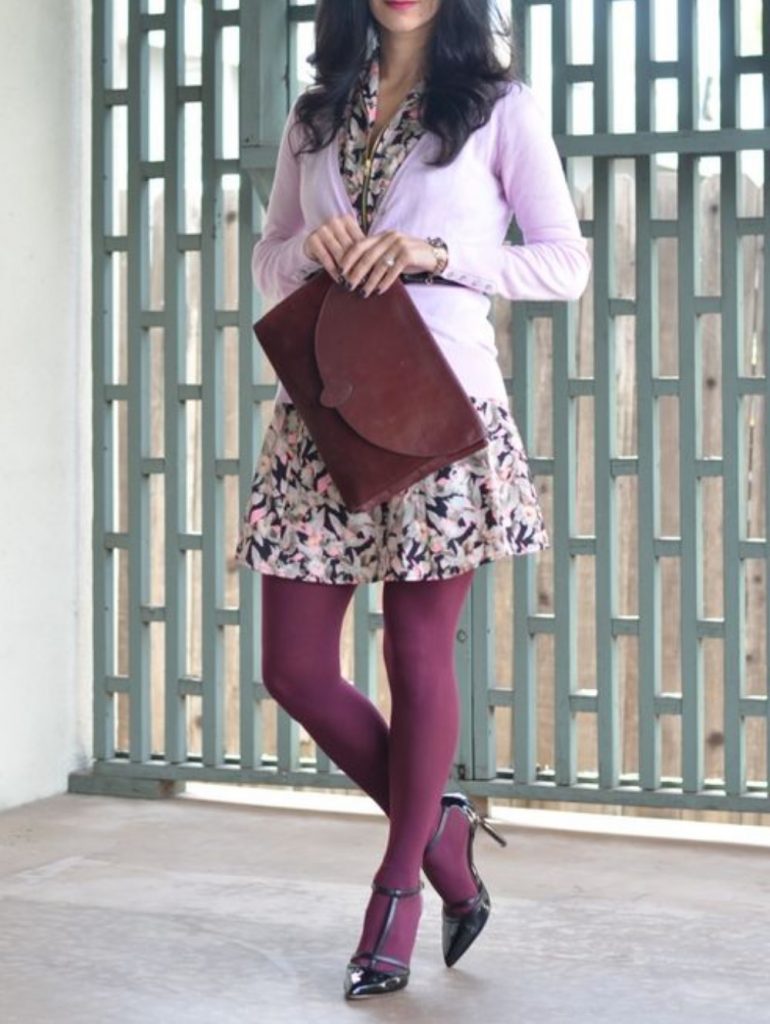 Match the color to an accessory.
Coordinate the stockings' color with one of the accessories with your bag, shoes, or a scarf. And finish the look with a pair of heels in a slightly darker or lighter tone than the tights.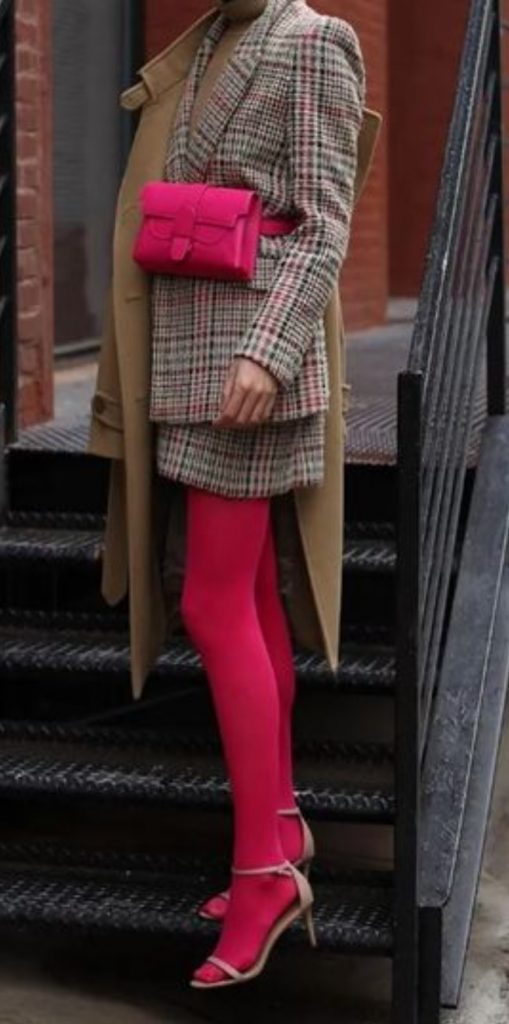 Choose a bold color to make a fashion statement.
Consider wearing opaque tights if you go for bright colors and coordinate the color of the shoes with the bag. One rule to follow: do not wear more than three or four colors in your outfit.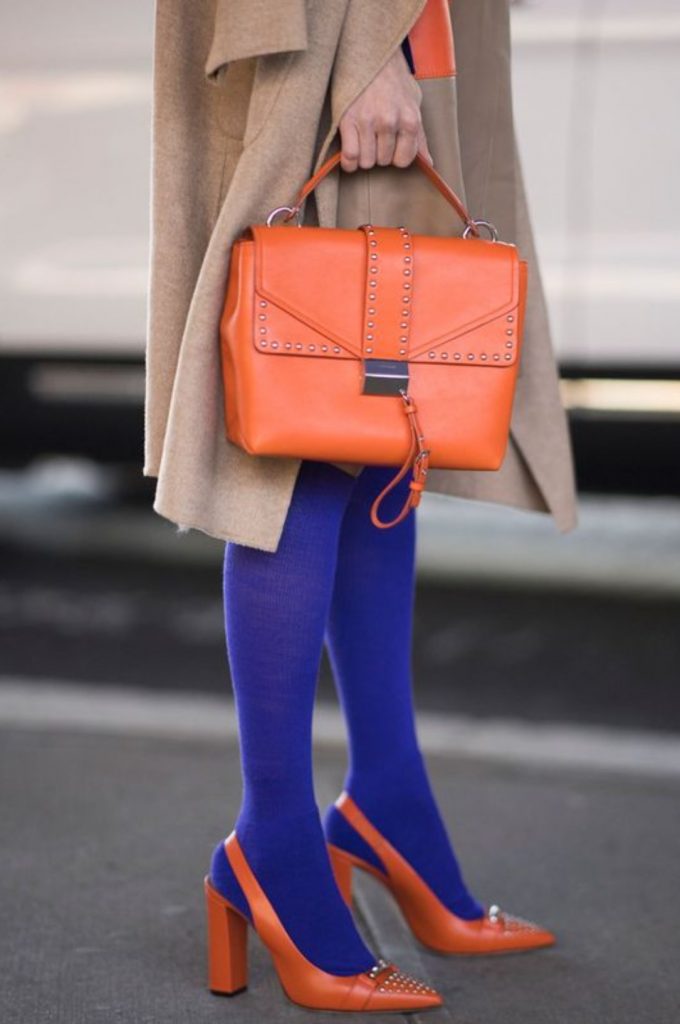 ---
Related Articles