Brooches and pins are jewelry pieces that reinvent and elevate any outfit. Mostly forgotten, these stylish and versatile pieces of jewelry bring elegance and add an exciting accent to any ensemble.
Do you know that initially, they were not created as jewelry?
In the past, they were functional and practical pieces used to secure and fasten clothing. Today, brooches and pins are decorative jewelry pieces that make an outfit stand out and express the wearer's personality.
All brooches are pins, but all pins are not brooches.
A brooch is a traditional name for a specific type of pin, mostly used to embellish a garment. A pin can be both a tool that we use in tailoring and a decorative item for clothing. Therefore, pins are the general category used for these types of jewelry, while brooches are a specific type of pin, often more horizontal in design and larger in size than pins.
Usually, brooches are worn in formal settings, and pins are an excellent choice for a more relaxed and less "dressy" occasions.
When and how to wear a brooch or a pin.
In formal settings, the traditional way to wear a brooch is on the left side. The practical reason is that we use the right hand to shake hands when we meet people, and the eyes are drawn automatically to the left side of the other person's body.
Choose for office a small or medium size brooch that reflects style and personality. Silver or gold with pearls or crystals goes well with a dark blazer for an elegant classic look. For a conservative and business-like look, wear your best suit with small and elegant brooches or pins with faux pearls or expensive-looking Swarovski crystals. They go nicely attached to the lapel or the upper pocket of your blazer.
In informal settings, unleash your creativity and wear brooches and pins as fashion accessories to make your outfit more appealing.
Make a fashion statement
Wear a brooch with a cardigan and place it in the center over the button making a standalone jewelry piece.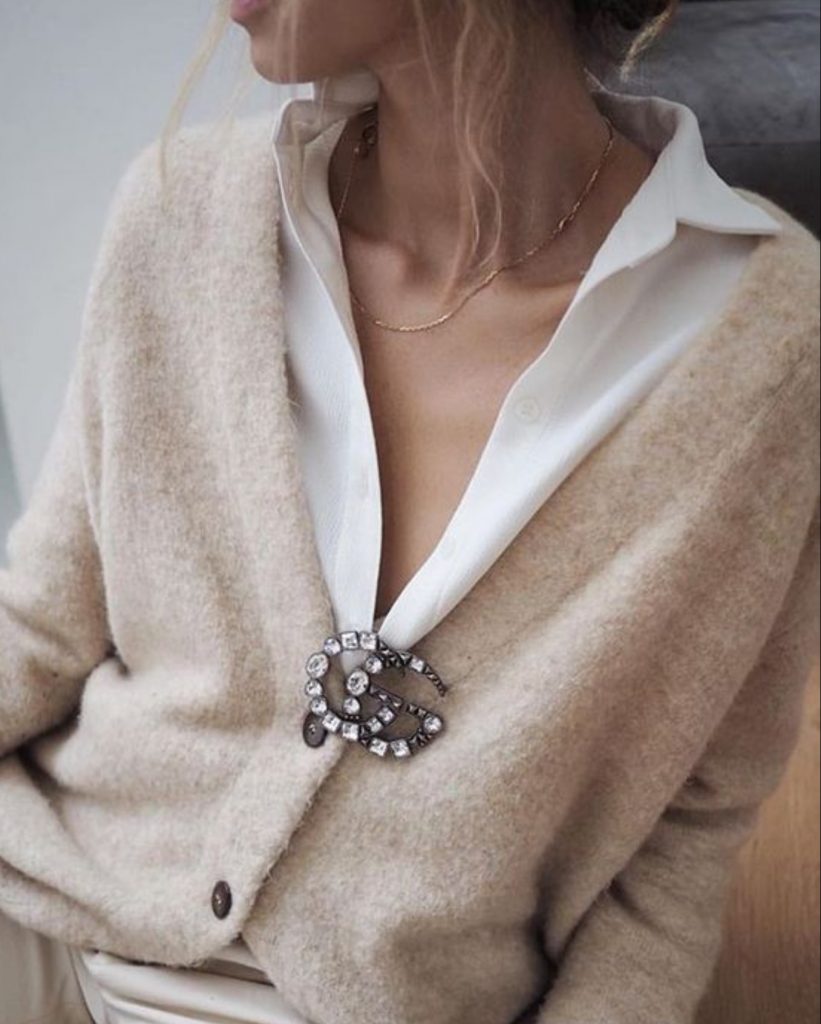 Style a casual pair of jeans with a shirt and cuff your sleeves at the wrists attaching decorative pins to add a stylish finishing touch.
Wear brooches or pins in contrast with the color of your garment.
Neutral and dark garments go well with silver brooches while bright clothes ask for dark-colored pins or brooches.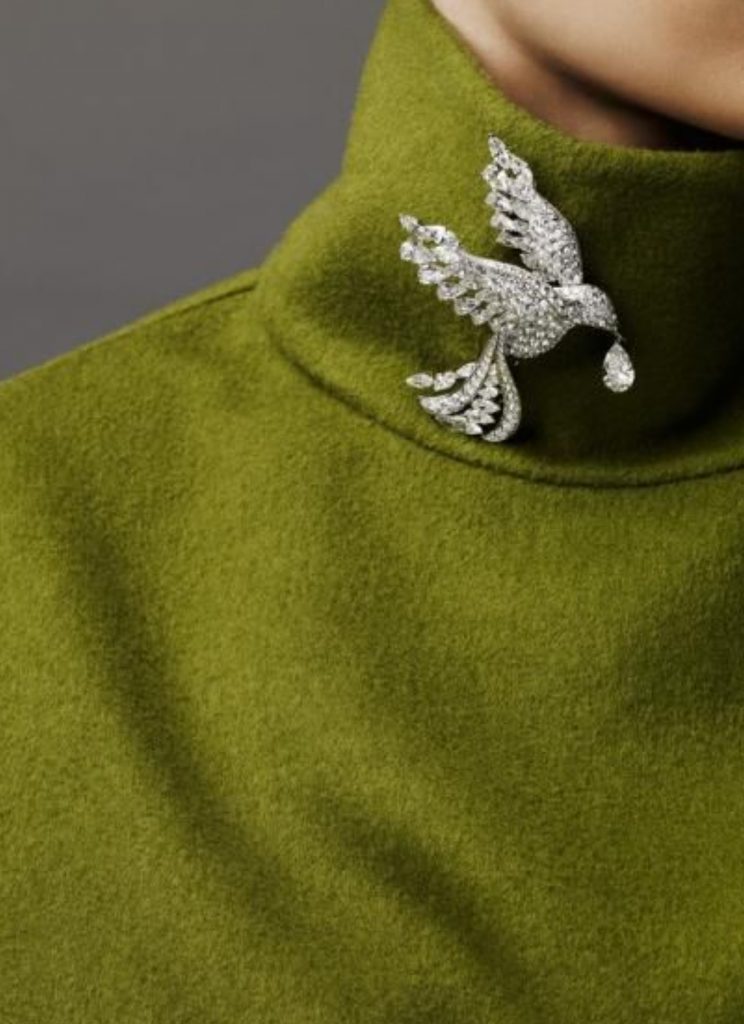 Make sure the fabric can hold the brooch or pin.
Avoid wearing a heavy pin on a delicate fabric or an elaborated brooch on a formal dress.
Big pins and intricated design brooches look great on coats, thicker jackets, and chunky knits or scarves.
Keep everything in balance and complement your fashion accessories with your outfit.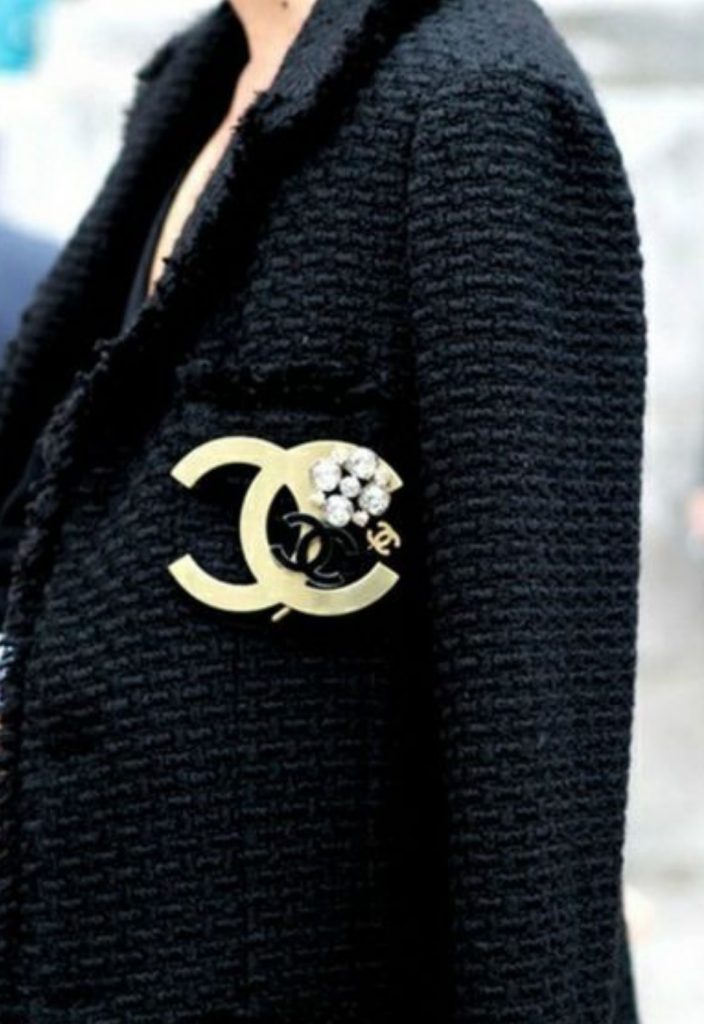 Both brooches and pins bring an exquisite sense of style, and a woman can make a fashion statement and elevate her style instantly when wearing one of these decorative pieces.
Read more how to wear jewelry properly here.
---
Related Articles