Tights play an essential part in creating winter outfits for staying warm and looking stylish. For this season, the trend that has stood out to be incredibly simple yet modern at the same time is wearing slightly sheer black tights with anything from boots to loafers. The subtle transparency gives a little glimpse of your legs and adds a subtle dimension to your outfit.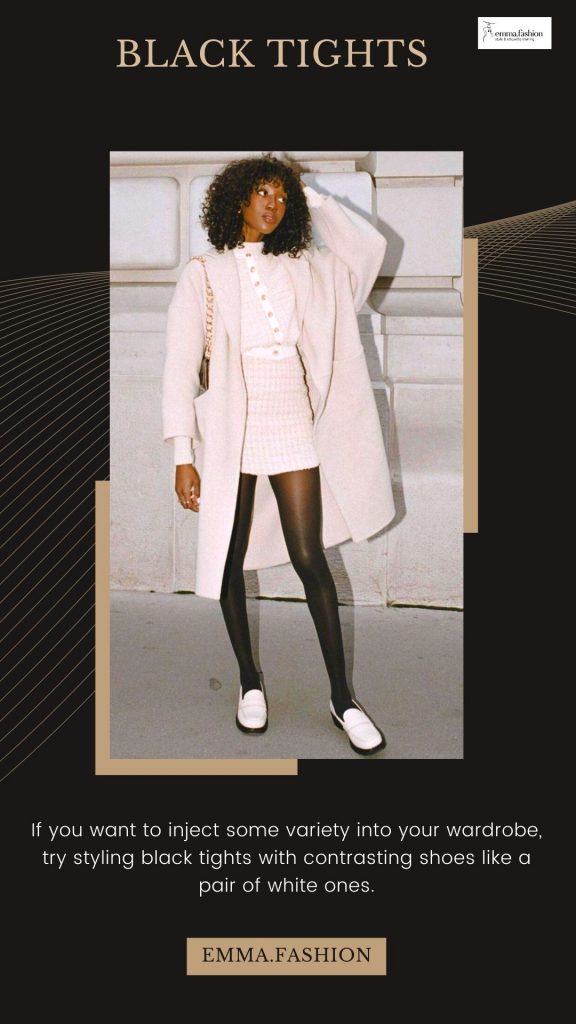 Wearing black tights is always a popular option for partywear and short hemlines. But if you want to inject some variety into your wardrobe, try switching up your look by opting for contrasting shoes like a pair of white ones, or you can add some texture with shiny black pumps.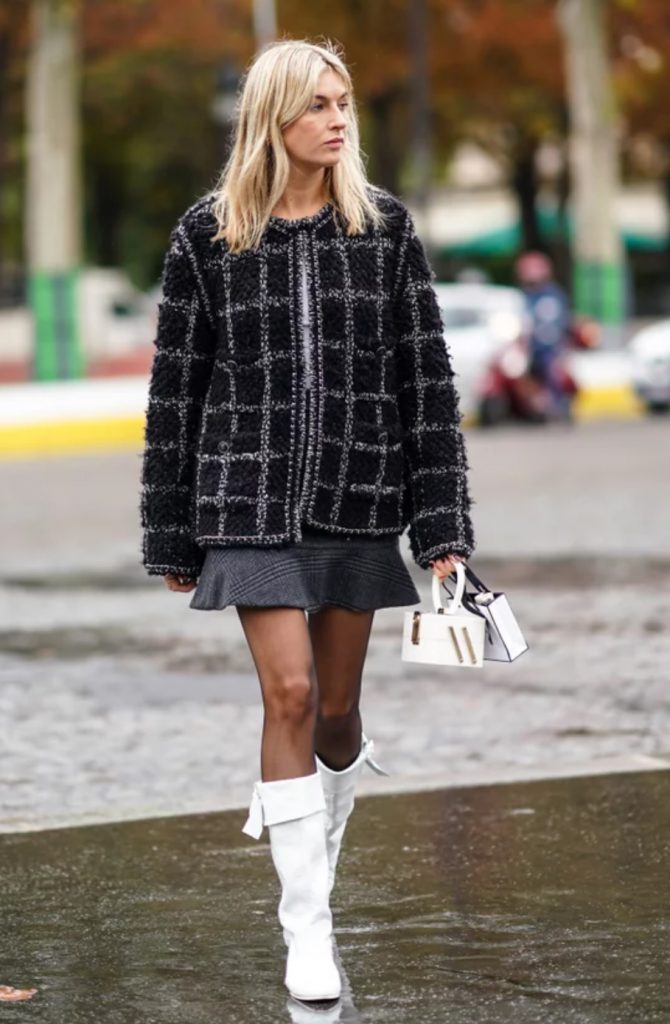 When you want to wear black tights and matching pumps, consider a contrasting texture for the shoes and a lighter color for the skirt or coat hemline. Otherwise, your outfit will blend too much and lose authenticity, looking dull.
Choose a slightly above-the-knee dress for the office rather than a short dress and add a layer of texture with subtly patterned tights.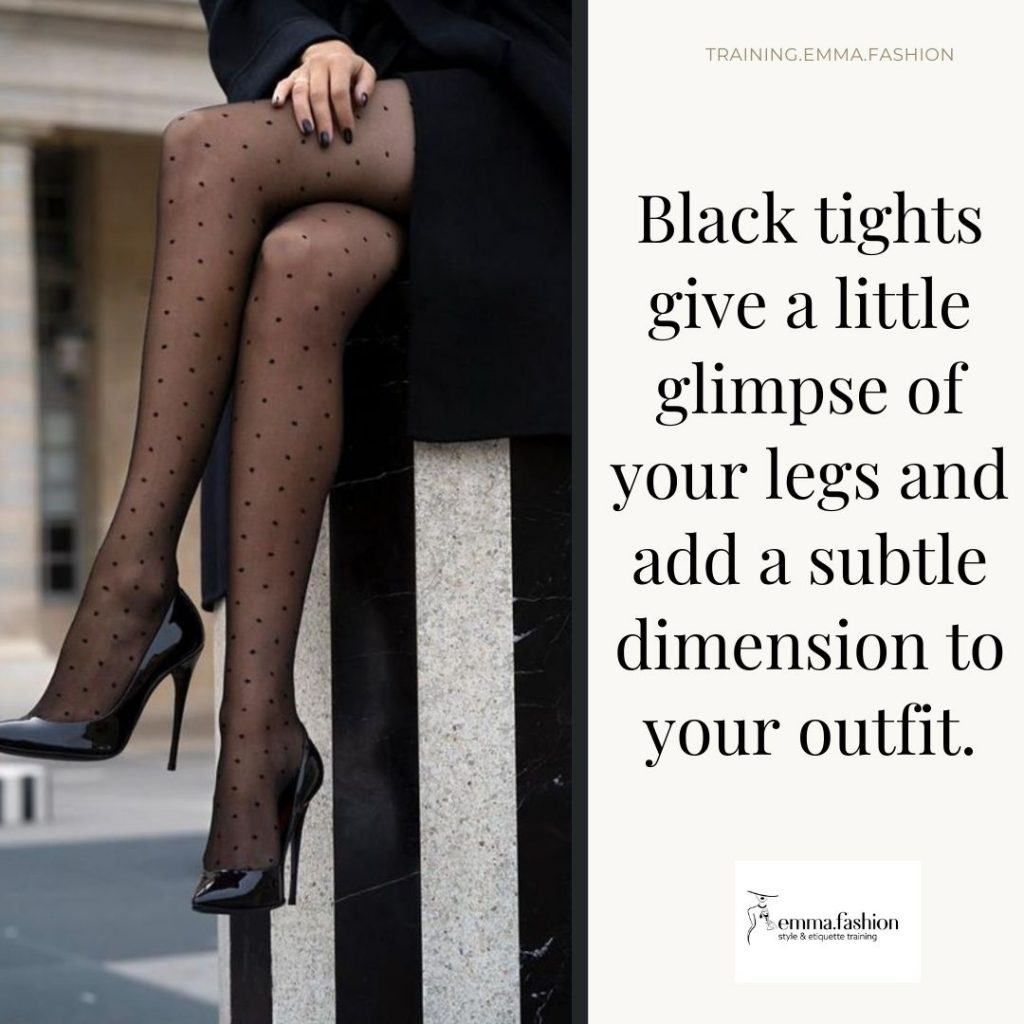 ---
Related Articles