All women love shoes! A pair of fabulous shoes can revamp your entire look and drastically improve your whole outfit. They have a powerful impact on the way you move and walk, giving a self-conscious gait.
Christian Louboutin well said, "A shoe is not only a design, but it's a part of your body language, the way you walk. The way you're going to move is quite dictated by your shoes."
The shoe style you select to wear in the work environment plays an important role in your appearance and posture. 
Here are a few vital etiquette tips to reach for the appropriate business shoes to spruce up your outfit:
1. Choose a shoe style to match the work environment.
Conservative environment
Pointed-toe pumps are the classic style that is most suitable for women who work in a conservative environment like banks, law firms, or financial institutions.
A pair of sling back heels with a 2-3-inch height is a perfect choice for summer days but make sure they fit well to avoid the stomping noise with every step you take.
Stay away from kitten heels, strappy sandals, and avoid shoes with embellishments that are too distractive and inappropriate for a conservative work environment.
Creative workplace
A creative environment like fashion, tech companies, and advertising offer the opportunity to choose a style that can best show your sense of style and creativity. A woman who works in one of these fields can wear the hottest shoe trend but, most importantly, choose a pair of shoes that blend well with her appearance and the company's image.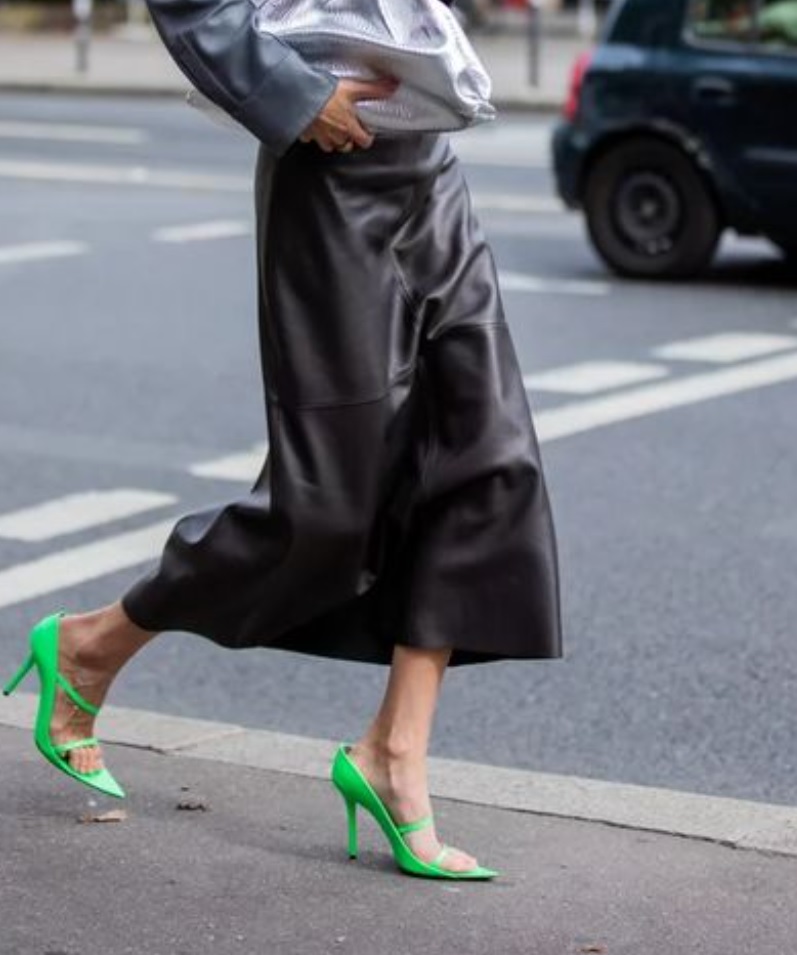 2. Pick a heel that meets comfort and style.
Comfort and style are the keys to a pair of shoes. The ideal height heel is 3 inches giving the extra height of confidence and keeping a great posture.
Low and mid-height heels like oxfords, loafers, sling-back, ankle-strap, and block heels are the most comfortable styles to wear during the day to the office.
Choose a practical heel height, and you can easily walk and stand, giving you support for a confident walk and a great posture.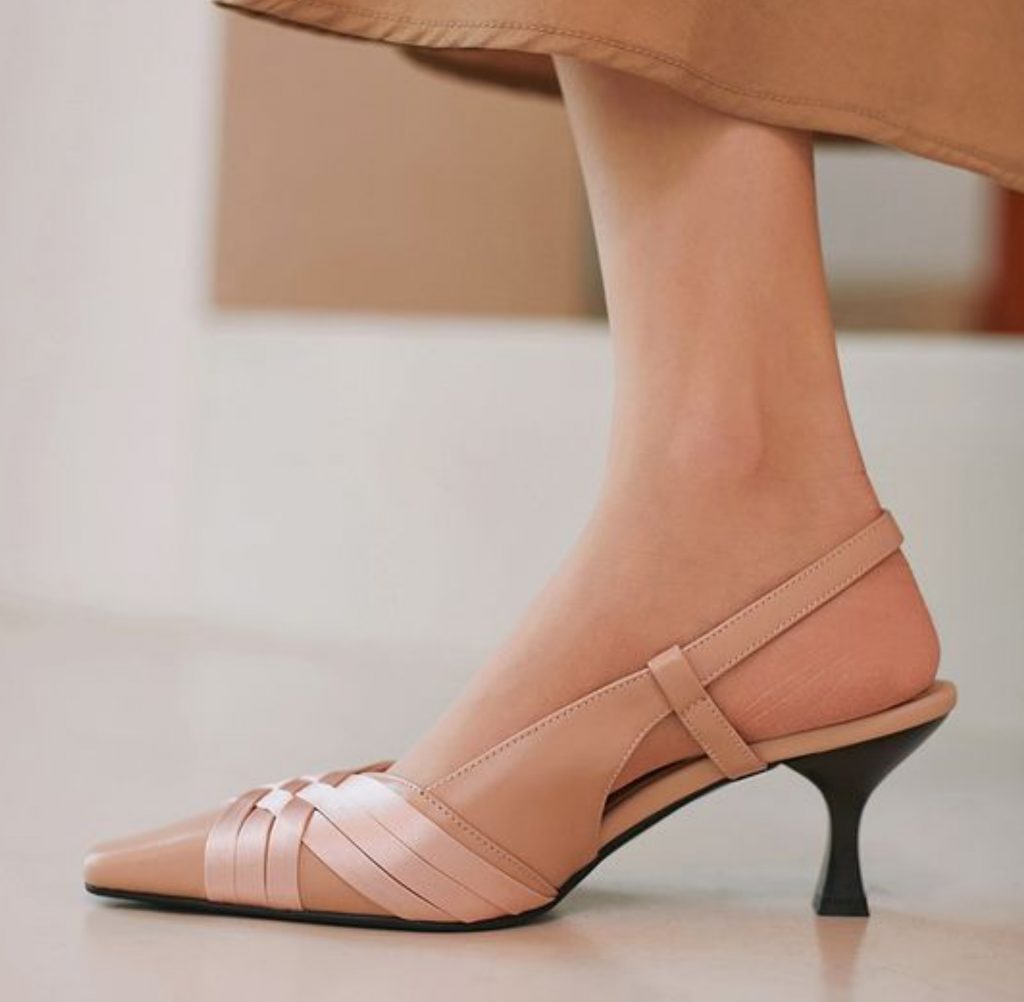 One of the most controversial heels is the peep-toe shoes. Are they appropriate for the office? They are generally accepted, but there are two golden rules to follow: first, check the company's dress code, and second, get a pedicure if you show your toes.
3. Choose the right shoe color and fabric.
A pair of shoes should match and complete your outfit. Neutral colors or two-tone shoes are the best choices for office hours. Like the well-known Chanel cap-toe pumps, a classic and timeless style is universally flattering and never goes out of style.
If you like a vibe color for the shoes, you can team them with a neutral outfit to tone down the shoes' bright color.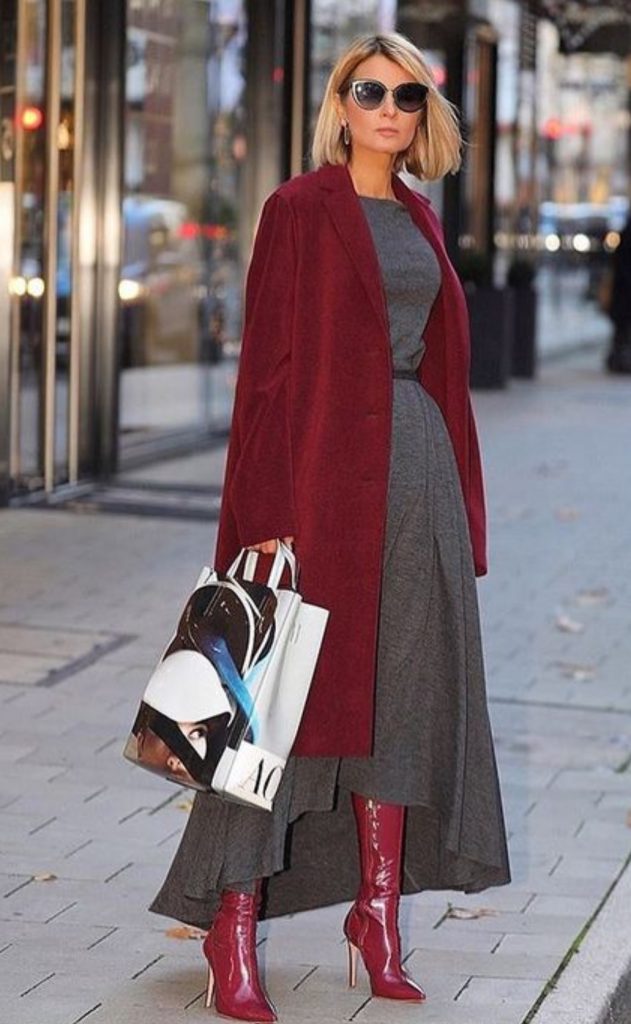 Pick leather or leather faux shoes during the workday and avoid synthetic materials like satin, silk, mesh, or sequin that are more suitable for evenings and casual affairs.
Invest in the best quality you can afford and keep the shoes clean and polished. Looking sharp from head-to-toe shows you care about the details and the way you present yourself. Your image is essential to your career, and a pair of good quality shoes can level up your outfit and make you look more professional.
---
Related Articles