Thanksgiving is a time for family and friends to gather and give thanks for all of our blessings. For this celebration, we need to be thankful for all the good things we have in our life. So when we are invited to a Thanksgiving dinner, we must look good and be polite and cheerful towards the other guests. To make a good impression, we need to show our gratitude and show that we care. And for this, we must know and follow social manners that can help us make a positive impression and feel confident when we attend the Thanksgiving dinner.
Be Punctual
Arrive on time, no more than 15 minutes late.
Arriving on time is a sign of respect for other people and shows consideration and courtesy. 
Dress for the occasion and people you meet
Dress appropriately for the event.
When in doubt, it's better to be overdressed than underdressed because being well-dressed is a form of politeness. 
R.S.V.P on time
Respond on time, and if you are not sure you can attend, it's better to decline.
If you can go, offer to bring some food for the dinner.
When you are invited for the Thanksgiving dinner, offer to contribute to the meal, and you may make a few suggestions of what you can bring if the host doesn't ask.
Bring a gift
Don't show up empty-handed if the host doesn't want you to bring anything.
Bringing a gift is a thoughtful and polite way to pay respect to the host for inviting you to Thanksgiving dinner. Flowers in a vase or a bottle of wine are a gift that everybody will appreciate and surely make the occasion special.
Do not show up with unexpected guests
 It is best to ask if you can bring a friend or significant other ahead of time. 
The host will appreciate having that information beforehand, knowing exactly how many people will attend the dinner.
Follow the traditions
Be prepared to be part of the prayer before eating. 
Many people say grace before Thanksgiving dinner. Therefore, you must follow the tradition of the host and join the prayer even if you don't share the same religion or custom.
Be an attentive guest
 If the host is busy with other guests, introduce yourself to everyone you don't know, and start a conversation by sharing how you know the host.
Offer your help
When you're invited for dinner, show your gratitude by offering to do something useful. And one of the easiest ways to help is offering to refill drinks or help in the kitchen.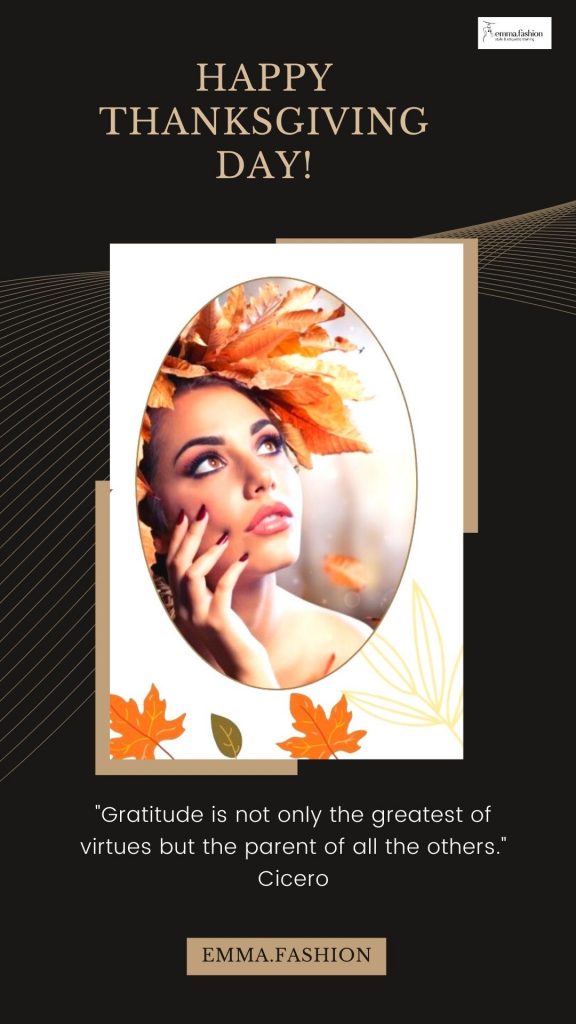 Never overstay your welcome!
Don't stay too long and never be the last guest who leaves.
Wait for the right time to leave when the host is available, and you can thank for the invitation and the wonderful evening you enjoyed.
Send Thank You note
Send a handwritten thank-you note the next day.
Handwritten notes are more personal and memorable and demonstrate you made an effort to show your appreciation.
Please do not send a thank you message via email or text; they don't count.
---
Related Articles