Creating an entire look for New Year's Eve can be very stressful, and it would be easier to focus on adding one bright sequin or glittery piece that would ease the stress and fall in line with the "less is more" mindset. So pair your favorite skirt or pants with an elegant top that screams festive, and you're ready to attend any celebration. And to look more fashionable, wear a pair of high heels and add accessories like belts and necklaces that make you stand out from the crowd.
Sequin Top
A sequin top underneath a dress is the perfect party outfit to look glamorous for a special night.
You just have to be careful to choose the right color and length of the dress that flatters your figure. The length should be near your knees or below your knees so that you can move freely.
Finish the look with high heels and earrings to top off the look. Do not forget to add some accessories like necklaces and bracelets to complete the entire outfit.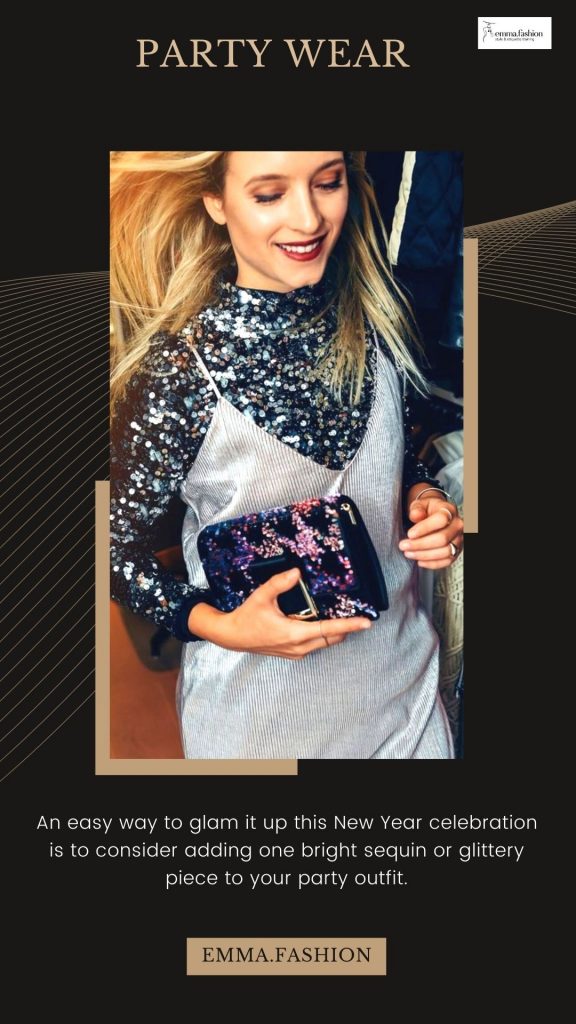 Tulle Top
An off-the-shoulder tulle top is a perfect combination of classy and flirtatious and gives the outfit much more character projecting a more refined look.
Plus, it looks best with party skirts or dressy pants because it gives them a touch of classiness and compliments the outfit well. It's also really flattering for your arms, shoulders, and collarbones, giving them a great shape.
Mesh Sleeved Top
A mesh top with bell sleeves is just perfect for a party outfit. You can wear it with any kind of skirt and pants. Add pumps or stilettos for a more sophisticated look.
Party tops with unique details such as flowers, polka dots, hearts, or lace patterns are absolute favorites for special occasions.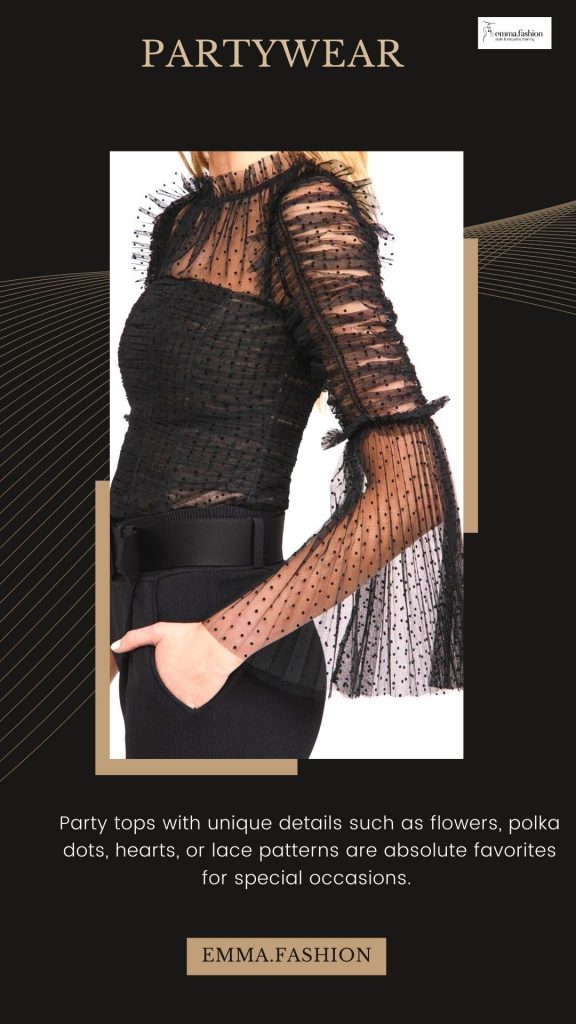 ---
Related Articles