Layering is the secret key to transition summer clothes in the fall season. There are so many styling ways for layering fall pieces like a blazer over a summer dress or a cardigan with a classic skirt or just adding accessories like a fedora hat, and you can have a new outfit and a modern look instantly.
Here you have a few inspirational outfits and styling tips to help you mix and match summer clothes with fall pieces effortlessly to look fresh for the fall season.
Choose tailoring pieces: structured blazers, suits, statement outerwear.
Add deeper colors that harmonize with your skin tone and hair color. If you love a color that doesn't look good on your skin, do not worry, you can still wear it. Just add a floral or printed scarf closer to your face, and it will create a fashionable effect.
Accessories: add tights, hats, scarves, and belts
Ignore the trends and rules: always wear outfits that reflect who you are.
Dress & vest combo
Waistcoats have been on the fashion radar this year, and they are versatile layering pieces you can always style almost over anything.
A maxi dress and waistcoat combo is the modern approach to look effortlessly cool and put together.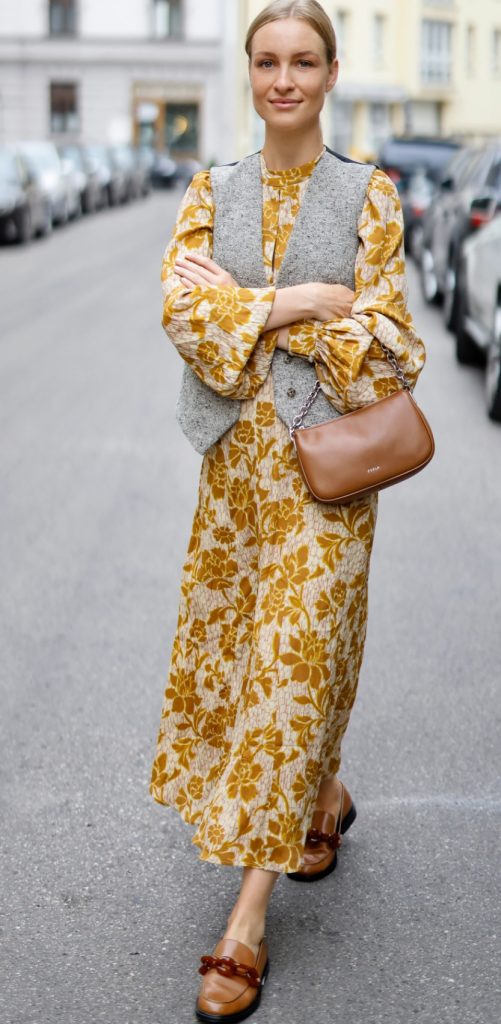 Maxi dress & boots
One of the easiest ways to transition a floral maxi dress into fall is to pair it with boots.
The style of boots you choose to wear, cowboy style or a sleek version, can change your look instantly.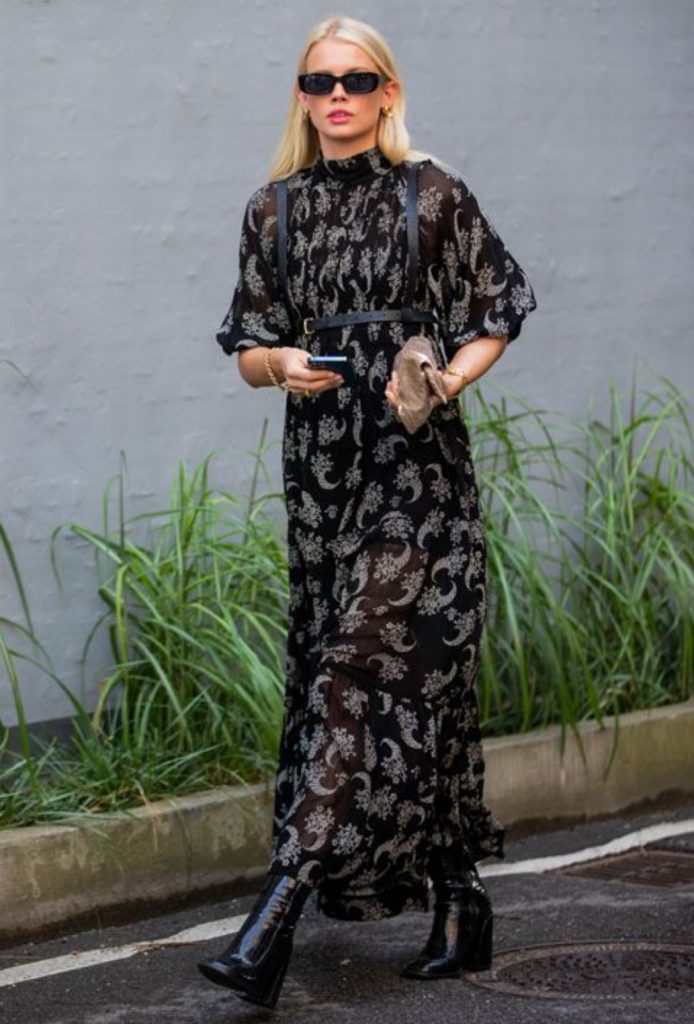 Midi dress & blazer
Transform a polka dot dress from a playful look for summer into a seriously stylish ensemble by adding a blazer for fall.
Elevate the look with heels for a more polished look, or bring a more laid-back feeling with flats shoes.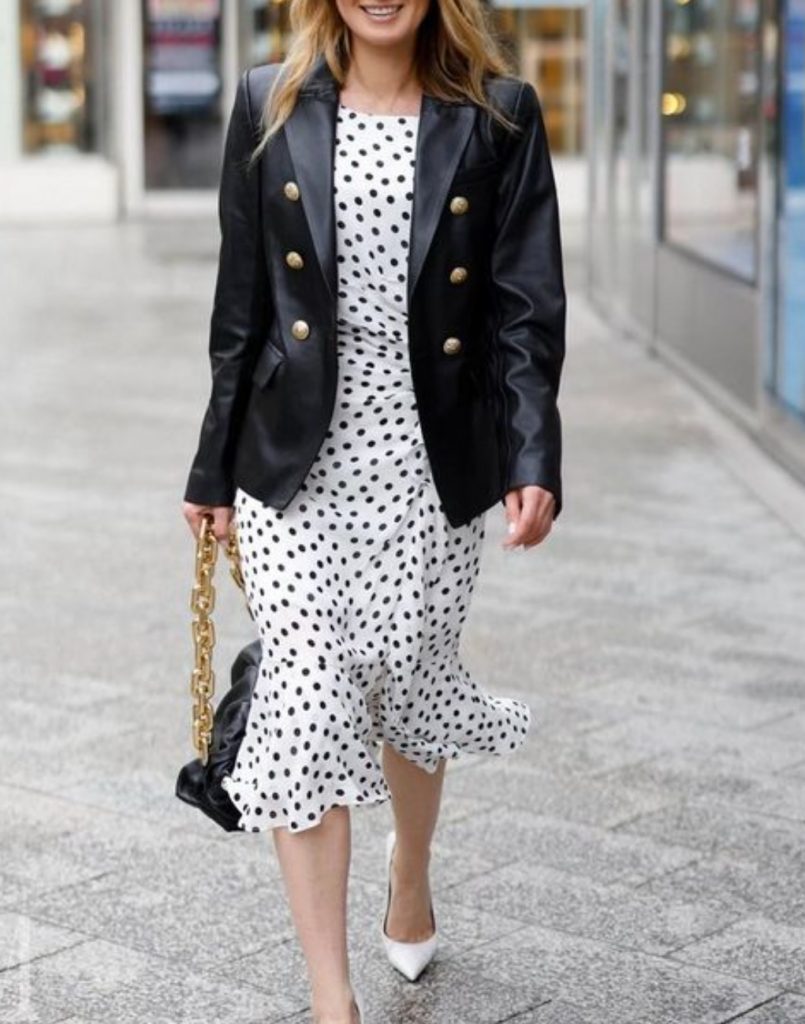 Summer dress & denim jacket
Create a chic fall outfit by draping a denim jacket over a summer dress, and add a belt for a more pull-together look.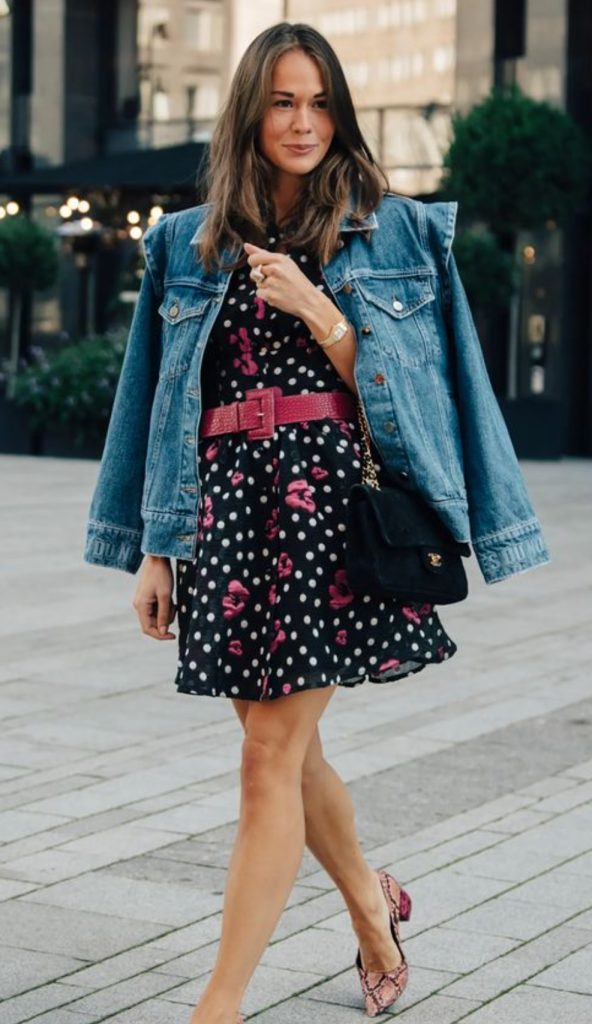 Drape a sweater
Drape a sweater over a classic skirt and shirt combo to bring a modern vibe to the entire look.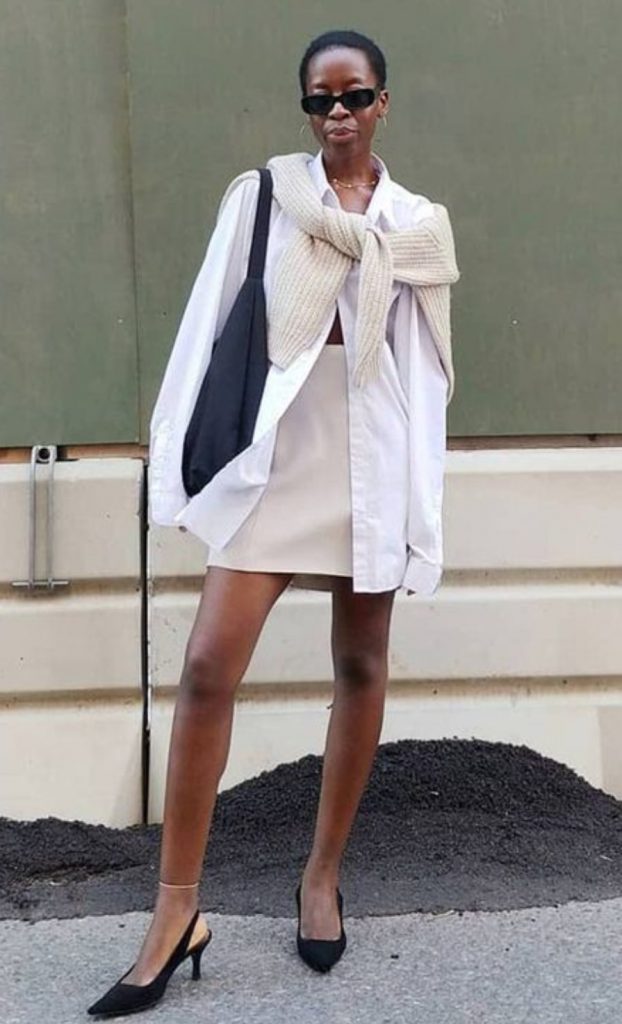 Cardigan & skirt
A cardigan is the perfect lightweight layer that can give a relaxed and cozy feeling when draping it over a nine-to-five uniform.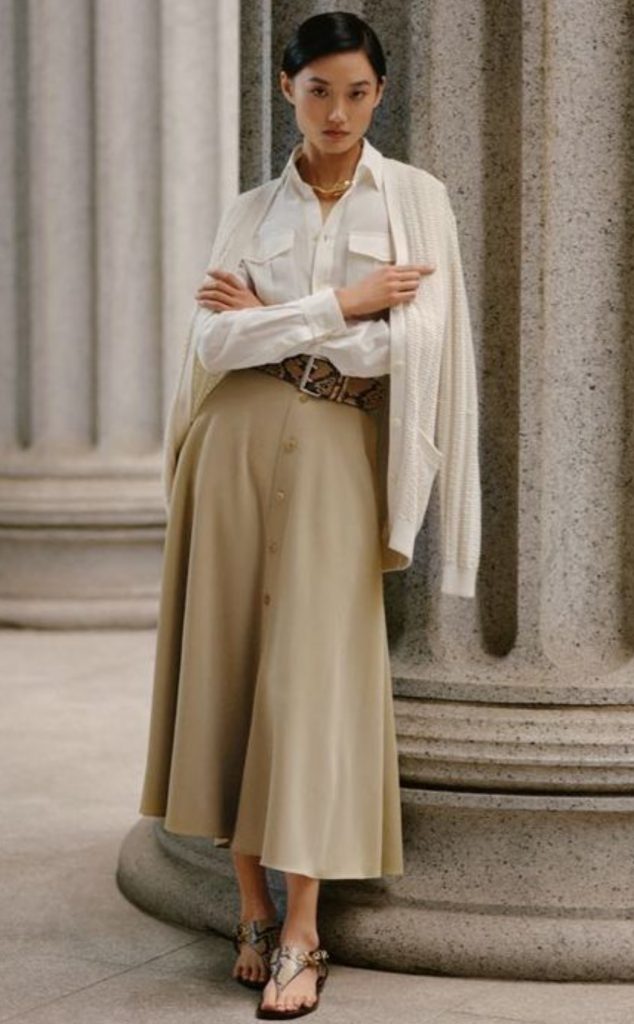 Skirt & sweater combo
The skirt and sweater combo is a chic pairing for fall. Team up a satin skirt in autumn shades with a warm tone and cozy sweater and play up and down with accessories to achieve the desired look.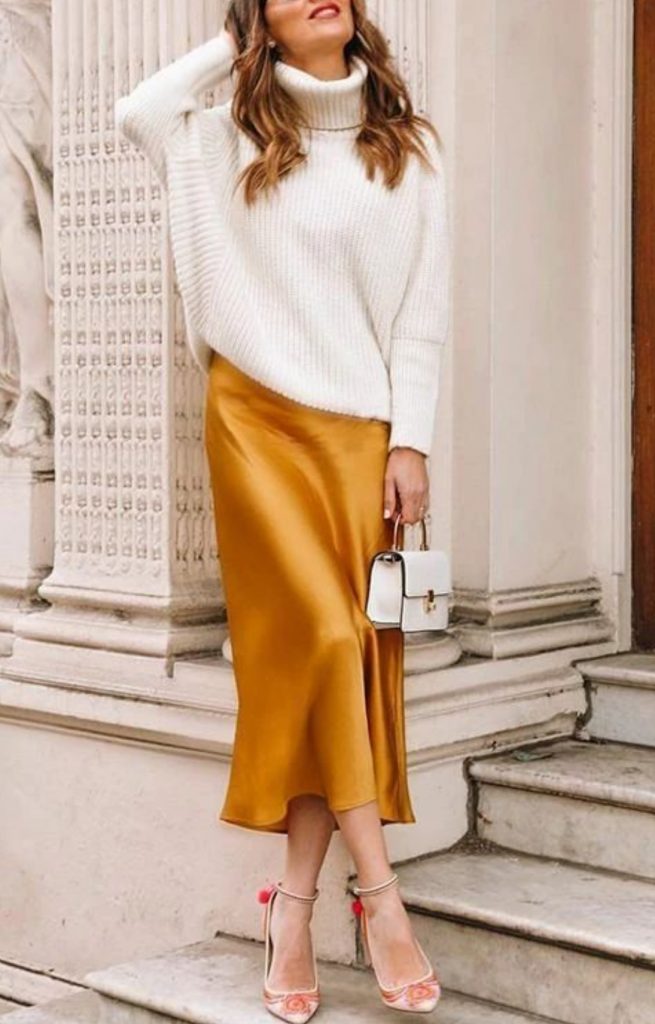 Suit & trench coat
Make a colorful summer suit one powerful piece for the fall season by layering over a neutral trench coat.
Swap sandals with pumps and wear the blazer with a belt for a more fashion-forward look.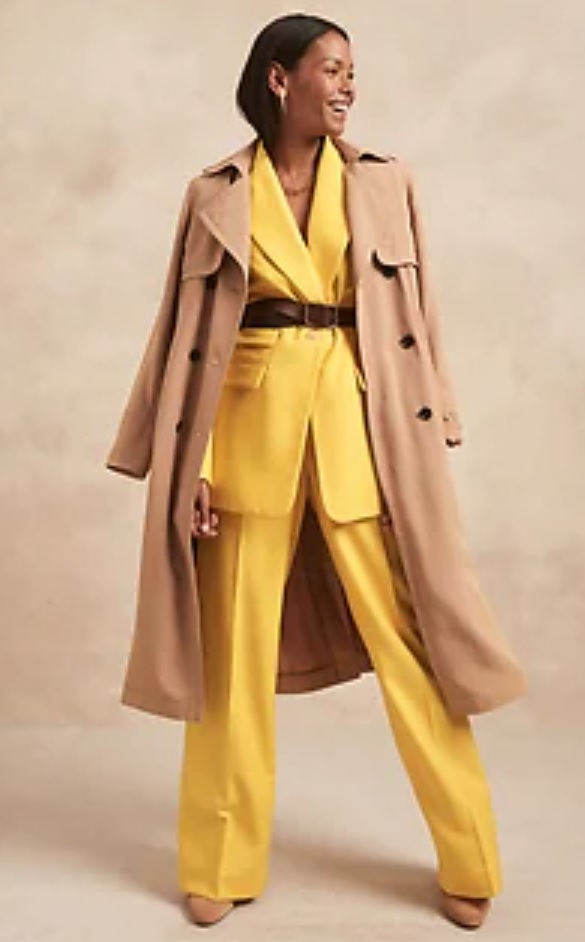 ---
Related Articles