Yawning out loud in public
Yawning is a physiological response of the body, but as a social function can communicate boredom and indifference that can reflect a lack of consideration for the people who are around you.
Show good manners and cover your mouth with your palm and try to refrain from opening your mouth full. Follow with an apology if you talk to somebody, or you are with a group of friends.
Do not stretch and yawn while you are the office presuming that nobody will notice. Apply good manners in any situations and remember the saying: "you are what you do."
The same behavior is required even when you are home with your spouse and kids. Good manners start at home and parents are the best example for kids to learn good habits and apply them naturally.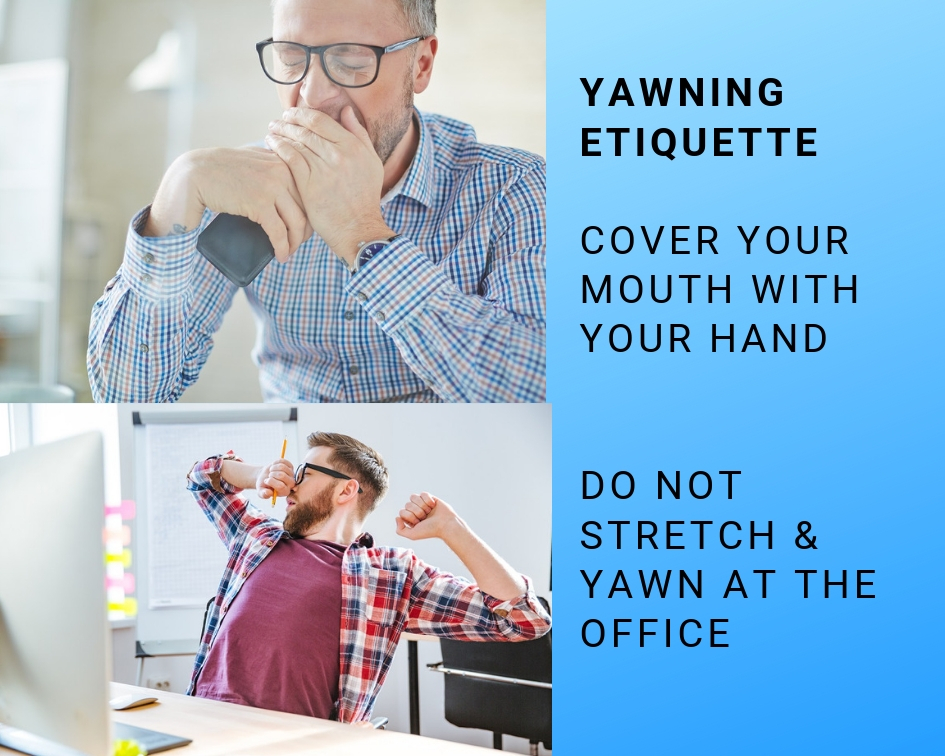 ---
Related Articles